Smarter Technology Use Could Reduce Global Emissions By 15%
Opportunities for emissions savings exist globally within smart building design and use, smart logistics, smart electricity grids, and smart industrial motor systems.
Transformation in the way people and businesses use technology could reduce annual man-made global emissions by 15 percent by 2020 and deliver energy efficiency savings to global businesses of over $800 billion, according to a new report published by The Climate Group and the Global e-Sustainability Initiative (GeSI). The report was discussed with key government officials and important companies in the IT and telecommunications industry in Mumbai recently.
The report – SMART 2020: enabling a low carbon economy in the information age – is the world's first comprehensive global study of the Information and Communication Technology (ICT) sector's growing significance for the world's climate.
Smart grid technologies were the largest opportunity explored in the study, and could globally reduce 2.03 GtCO2e, worth $124.6 billion. In India, currently over 30 percent of the generated power is lost through aggregated technical and commercial losses (AT&C). Reducing these losses in India's power sector by 30 percent is possible through better monitoring and management of electricity grids, first with smart meters and then through integrating more advanced ICTs into the so-called 'energy Internet'.
The report's supporting analysis, conducted independently by McKinsey & Company, shows that while ICT's own sector footprint - currently two percent of global emissions - will almost double by 2020, ICT's ability to monitor and maximise energy efficiency both within and outside of its own sector could cut CO2 emissions by up to five times this amount. This represents a saving of 7.8 Giga-tonnes of carbon dioxide equivalent (GtCO2e) by 2020 – greater than the current annual emissions of either the US or China.
Although tele-working, video-conferencing, e-paper, and e-commerce are increasingly commonplace, the report notes that replacing physical products and services with their virtual equivalents (dematerialisation and substitution) is only one part (six per cent) of the estimated low carbon benefits the ICT sector can deliver.
Far greater opportunities for emissions savings exist in applying ICT to global infrastructure and industry and the report examines four major opportunities where ICT can make further transformational cuts in global emissions. These exist globally within smart building design and use, smart logistics, smart electricity grids, and smart industrial motor systems.
Steve Howard, CEO, The Climate Group, said, "PCs, mobile phones, and the Web have transformed the way we all live and do business. Global warming and soaring energy prices mean that rethinking how every home and business uses technology to cut unnecessary costs and carbon is critical to our environment and economy. Supported by innovative government policy, ICT can unlock the clean green industrial revolution we need to tackle climate change and usher in a new era of low carbon prosperity."
Luis Neves, Chair, GeSI, said, "The ICT industry is a key driver of low carbon growth and can lead transformation towards a low carbon economy and society. The ICT sector must act quickly to demonstrate what is possible, require clear messages from policy makers about targets and continue to radically innovate to reduce emissions."
Achim Steiner, UN under-secretary general and executive director, UN Environment Programme (UNEP), said, "This rigorous assessment underlines that the world can realise a green economy and make the transition to a low carbon economy. It also underlines the crucial importance of the international community reaching a deal on a new climate agreement at the climate convention meeting in Copenhagen in 2009. This partnership between GeSI, convened under UNEP, The Climate Group and McKinsey gives us yet another platform for action and yet another compelling reason for reasoned optimism."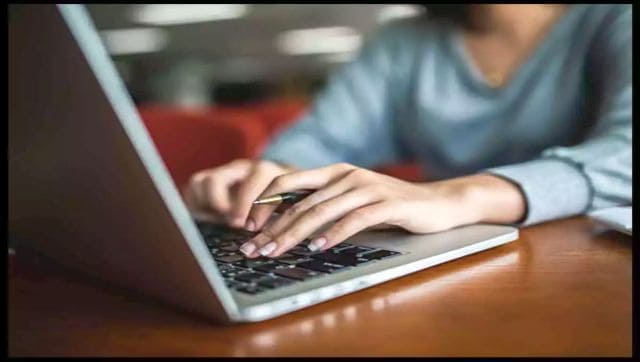 Education
The Birla Institute of Technology and Science, Pilani, has extended the BITSAT 2022 registrations till 10 June. The application edit window will be open from 8 June to 12 June
India
Prime Minister Narendra Modi paid tributes to India's scientists and their efforts behind the successful nuclear tests in 1998 on the occasion of National Technology Day
India
The host of the wedding party came up with a creative idea and installed a seed threshing machine on a shallow make-shift pool