RIM Could Do Better As Two Businesses: Analyst
RIM should split itself in two to liberate locked-in value and speed up innovation, says analyst at RBC Capital Markets
BlackBerry maker Research In Motion should split itself in two to liberate locked-in value and speed up innovation at a company that has lagged its competitors, a brokerage said. Shares of the Canadian technology giant have withered in recent months as it lost market share, particularly in North America, to Apple's iPhone and devices powered by Google's Android operating system.
The call by RBC Capital Markets comes hours before RIM's annual shareholder meeting at its hometown of Waterloo, Ontario. Investors are eager for news about how it intends to reverse its sagging fortunes. Its share price down more than 50 percent this year has led to calls for management change and suggestions RIM could become a takeover target. "RIM's organisation, like its handsets, needs modernisation," RBC's Mike Abramsky said in a note to clients. "Splitting RIM into network and handset businesses may accelerate innovation and unlock significant shareholder value."
An activist shareholder had sought a vote at the AGM to force co-founder Mike Lazaridis and his co-chief executive Jim Balsillie to relinquish their other shared role as board chairman. RIM has promised to study the issue and the shareholder dropped the proposal. Even so, before it was dropped the proposal had won the support of two influential proxy firms that advise shareholders, as well as the backing of several major investors. RIM has reacted slowly to a changed landscape in which applications such as games and video play a larger role in how consumers choose a smartphone.
In addition, major companies are now allowing their employees to use their personal phones to access work systems, a blow to RIM's once-dominant position in the so-called enterprise market. The company's profit fell last quarter and it warns of more pain ahead as it moves its smartphones to a new QNX platform by early next year. The software, which RIM bought in 2010, was introduced in the company's new PlayBook tablet in April.
RIM's network, the centerpiece of one of the two businesses Abramsky sees as standalones, compresses and encrypts data before pushing it out to its devices. RIM then charges mobile network operators a monthly access fee per BlackBerry user. The network carries RIM's push email service as well as BlackBerry Messaging, a free instant messaging application popular in international markets and with young BlackBerry users. The network could grow into an independent mobile platform, RBC's Abramsky said, powering e-commerce and synchronising data on multiple devices. As a stand-alone operation, it could target a market six times larger than the one it now serves, as it could also act as a backbone for smartphones and tablet devices from Apple and those using Android and Microsoft's Windows software.
Splitting RIM would also force the handset unit - a second standalone business - to foster innovation to sell its devices instead of relying on services made possible by BlackBerry's network. A split could double the value of each part and make both more attractive to potential buyers, he said. "RIM's end-to-end solution was conceived when data devices and networks were nascent, but times have changed," he argued.
Talk about rivals eyeing RIM has grown louder as its share price falls, with Microsoft, Cisco and Google most often named among contenders, along with private equity firms. Google, which last month lost out on a sale of Nortel patents won by a consortium including RIM, may covet RIM's extensive patent portfolio and deep base of corporate customers. "It makes sense," Matthew Thornton from Avian Securities said about a buyout move. "They've got a lot of distribution, a lot of brand, their network architecture is fairly unique and the valuation is fairly absurd here." While a split would prove disruptive, preserving the status quo presents high risks as well, Abramsky said, especially if RIM's upcoming QNX-based handsets fail to meet expectations.
Image courtesy: Reuters
Find latest and upcoming tech gadgets online on Tech2 Gadgets. Get technology news, gadgets reviews & ratings. Popular gadgets including laptop, tablet and mobile specifications, features, prices, comparison.
News & Analysis
Micromax's 'In' series smartphone is expected to come with Helio G35 chipset and a 5,000 mAh battery.
News & Analysis
OnePlus is about to launch its high-end smartphone OnePlus 8T tomorrow worldwide.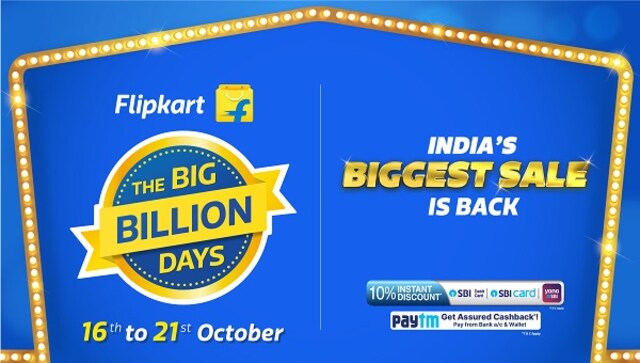 Brands
The Big Billion Days Sale goes live on Flipkart on October 16 until October 21 with Flipkart Plus customers getting early access starting 15th Oct, 12 noon.