Radware VirtualDirector To Offer Automatic Resource Optimisation
VirtualDirector is an optimisation solution for the virtualised data centre - providing adaptive and dynamic allocation of resources based on business events, to guarantee SLAs and improving response time of applications.
Radware, a provider of integrated application delivery solutions for business-smart networking, has announced its new optimisation solution for the virtualised environment, VirtualDirector, as part of a larger initiative – Radware's Business-Smart Data Centre strategy – designed to ensure the alignment of key business drivers for the next generation data centre.
The core of Radware's Business-Smart Data Centre strategy is to provide its customers with tailor-made application infrastructure solutions for next generation data centres to help them overcome IT complexities and ensure cost effective procurement and full investment protection. As part of its Business-Smart Data Centre strategy, Radware combined its application delivery expertise with virtualisation capabilities, to launch VirtualDirector, a new solution for real-time optimisation of data centre resources.
Introducing VirtualDirector
VirtualDirector is an optimisation solution for the virtualised data centre - providing adaptive and dynamic allocation of resources based on business events, to guarantee SLAs and improving response time of applications. VirtualDirector aligns data centre operations with business policies by dynamically allocating resources on demand to automatically serve the customer's best needs for SLAs in a virtualised environment, a key area of investment for companies today. In addition, to save costs, VirtualDirector optimises the use of data centre resources to further generate energy and cooling savings.
Ilan Kinreich, COO, Radware, said, "At Radware, we are addressing the needs for our customers to improve QoE and ensure SLAs while keeping costs down in virtualised environments." He continued, "VirtualDirector provides the means with which to address these issues and reduce the risks involved in the migration towards these environments automatically and in real-time to best optimise applications."
Key advantages obtained from deploying Radware's new VirtualDirector in a hybrid or fully virtualised environment include:
• Improved Quality of Experience (QoE): By using VirtualDirector, enterprises can automate the task of optimising their data centre to maintain service level agreements (SLAs) and improve the QoE for end users. VirtualDirector's advanced policy engine automatically acts, without human intervention, to optimise each application performance and preserve SLAs. To facilitate initial integration, VirtualDirector can also work in an advisory mode; where it provides guidance on what actions should be taken to best optimise application performance and preserve the SLA.
• Allocation of resources in real-time: At any time, VirtualDirector guarantees that the resources available to each application are aligned with actual business needs. VirtualDirector is capable of learning the dynamic priority of applications based on tracking the business event data of each end user transaction.
• Alignment of Network Behaviour: By leveraging its tight integration with Radware`s application delivery solution, AppDirector, VirtualDirector aligns network behaviour from server farm definition to network bandwidth and application priority to the business requirements.
• Accurately Estimate and Control VM Deployment: By monitoring QoE of virtualised applications, and dynamically allocating and removing VMs from service while preserving good QoE, VirtualDirector ensures the amount of active VMs in a virtualised data centre is the exact amount required to satisfy SLAs and QoE. Along time this enables for better capacity planning and optimised number of VMs.
• Reduced Risk: VirtualDirector optimises the management of virtualised servers to alleviate transition concerns. This ensures that companies maintain defined SLAs before/after the migration by monitoring mission critical applications from an objective view. By taking actions automatically, in real-time to optimise the QoE of mission critical applications and by sending alerts on any QoE degradation, VirtualDirector thus, helps companies reduce the risk involved in migrating mission critical applications to the virtual environment.
Find latest and upcoming tech gadgets online on Tech2 Gadgets. Get technology news, gadgets reviews & ratings. Popular gadgets including laptop, tablet and mobile specifications, features, prices, comparison.
India
The RuPay cards issued by the Bhutan National Bank will allow card holders to use ATMs and point-of-sale terminals in India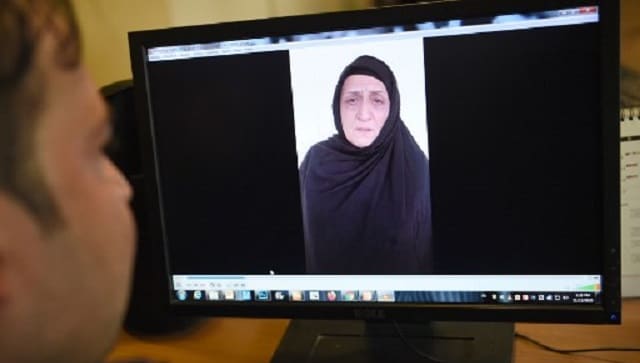 World
Muzghan and her aunt Nasreen, who have confessed to being members of the Taliban's ultra-violent Haqqani network, had been on death row after several killings, including the murder of an Afghan intelligence agent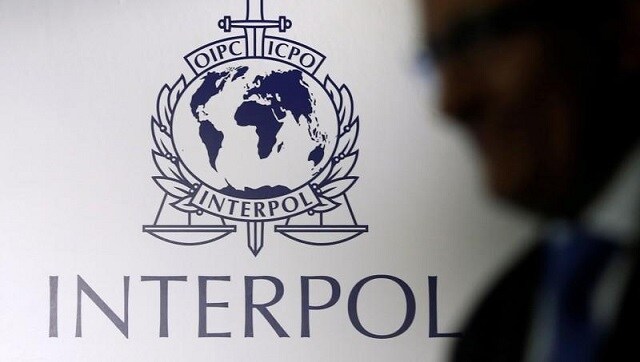 World
Interpol has added that certain infected individuals may actually move from affected areas to non-affected areas, and highlighted instances of individuals claiming to sell contaminated samples of body fluids online