Oracle's Recent Acqusition Saga
Oracle in the recent past has gone on an acquisition spree which outlines its future focus clearly.
In the IT industry, whenever companies like Microsoft, Cisco or Oracle make a move in any direction, that inclination is almost instantly marked as a trend. Acquisition, as we all know is one of the ways, in which we measure the inclination of such big giants. Oracle in the recent past has gone on an acquisition spree, which outlines its future focus clearly.
Right from Phase Forward to Secerno, Oracle has been trying its best to make its mark in the hottest trends of the day. To be precise, Oracle is eyeing security, telecommunications, healthcare and marketing automation sectors.
According to a statement made by Oracle, the acquisition of Phase Forward is consistent with Oracle's strategy to provide mission-critical applications for key industries. "The life sciences and healthcare industries are converging as they seek to control costs while accelerating patient-centered innovation," said Neil de Crescenzo, Senior Vice President and General Manager, Oracle Health Sciences. He further adds that Phase Forward will help enable the delivery of personalised medicine and value-based healthcare.
Reuters in its analysis of the acquisition said that drug companies are looking to offset revenue declines, as many profitable brand name drugs will soon face competition from low-cost generics. "Pharmaceutical companies are really focusing on cost reduction to boost profitability, so software applications that cut costs and improve their processes have become more important," said Jeff Gaggin, an analyst with Avian Securities, according to Reuters.
Business Week furthers this theory, by adding that the Phase Forward purchase may help Oracle, tap into a growing market for programs that helps make the U.S. healthcare system more efficient.
Telecommunications being another growing segment, across the world was another one of Oracle's targets to further its presence it. Its acquisition of certain pre-paid software sets of eServGlobal was a good indication of this fact. eServGlobal's Universal Service Platform (USP) includes a pre-paid charging application, a network-services platform and a messaging gateway.
According to eWeek, the announcement suggests that Oracle's strategic endeavors, which include both acquisitions and the launch of platforms such as Oracle Enterprise Manager 11g, continue to move at a healthy speed.
The same story was repeated with the acquisition of Secerno, a provider of database firewall solutions for Oracle and non-Oracle databases. "The Secerno acquisition is in direct response to increasing customer challenges around mitigating database security risk," said Andrew Mendelsohn, Senior Vice President, Oracle Database Server Technologies.
According to the Wall Street Journal, the acquisition adds a database firewall to the Redwood Shores, California based company's existing database security products. For the sellers it represents a further example of the strength of European technology innovators, and the importance of venture capital in supporting young companies.
But it's not just in the most obvious of segments that Oracle seems to be investing. Its acquisition of the intellectual property assets of Market2Lead, a provider of demand generation and marketing automation software, shows its far sightedness.
As rightly mentioned by Joe Payne, form Eloqua a competitor of Market2Lead, in a blog, "Companies around the world tell us that marketing automation is the most important sales and marketing investment they've made. I expect Oracle's entry to make a major difference in the attention paid to this sector. It's going to open marketers' eyes, and, as a result, expand the market. This is exactly the type of movement this industry needs."
According to Jep Castelein, of LeadSloth, in a blog, "Most Marketing Automation companies are relatively small. Even industry leaders like Eloqua and Unica are relatively small compared with vendors in more established software categories. This is the first serious Marketing Automation initiative by a major software player. Other CRM vendors claim to do Marketing Automation, but I believe those claims are unsubstantiated. So, the Oracle move shows that Marketing Automation is becoming a mainstream solution."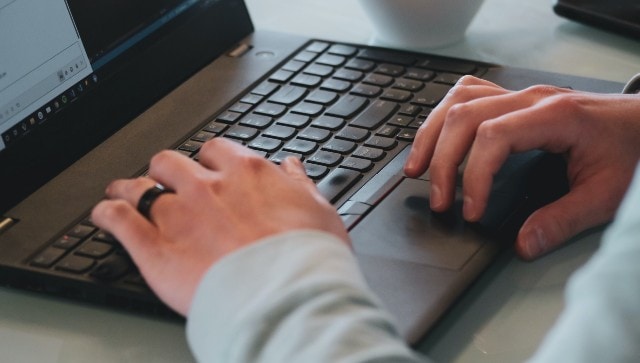 India
The VIT Engineering Entrance Examination (VITEEE) 2021 results have been declared by the Vellore Institute of Technology (VIT) today,
News & Analysis
Losing the intermediary status means Twitter will now be liable for all the content on its platform that is considered unlawful or 'inflammatory' in nature.
Entertainment
"The studio wouldn't give me enough money to correct the colour red, and that's why it's horrible," Martin Scorsese told Fran Lebowitz, the focus of the filmmaker's Netflix docuseries Pretend It's A City