Microsoft Previews Next-Generation ERP
Advanced model-driven layered architecture for Microsoft Dynamics AX "6" improves developer experience.
Defining a new generation of enterprise resource planning (ERP) solutions, Microsoft has revealed significant advancements to the architecture of the next version of Microsoft Dynamics AX, code-named Microsoft Dynamics AX "6," that will enable independent software vendors (ISVs) to bring solutions to market faster, and at the same time lower product life-cycle investments and expand market opportunity.
"Building on the proven strengths of Microsoft Dynamics AX 2009, Microsoft Dynamics AX "6" brings rich functionality, advanced architecture and the full power of the Microsoft stack to the business application developer," said Hal Howard, Corporate Vice President, Microsoft Dynamics ERP Research and Development. "As we introduce these powerful new innovations, we maintain our focus on simplicity by streamlining application deployment, maintenance and upgradability."
Microsoft Dynamics AX "6" includes a model-driven, layered architecture that accelerates software development, requiring less coding than building from scratch and easing maintenance and upgradability. It has pre-built interoperability with the Microsoft Application Platform, including Microsoft SQL Server 2008 R2 and Visual Studio 2010, and other Microsoft technologies such as Microsoft Office 2010 and Microsoft SharePoint 2010. It allows ISVs to rapidly expand their solutions to new verticals and geographies with a unified ERP solution with pre-built capabilities for five industries and 38 countries.
"Many of the ISVs we are working with have their own end-to-end vertical solutions, often built on aging legacy platforms. The combination of the next-generation architecture of Microsoft Dynamics AX and Microsoft's partner programs creates a long-term sustainable business opportunity for these ISVs," said Doug Kennedy, Vice President, Microsoft Dynamics Partners. "We are already seeing strong momentum for the solution with ISVs."
Find latest and upcoming tech gadgets online on Tech2 Gadgets. Get technology news, gadgets reviews & ratings. Popular gadgets including laptop, tablet and mobile specifications, features, prices, comparison.
India
LinkedIn stated that they will soon make it possible for users to switch the conversation from text messaging to face-to-face using video conference apps like Zoom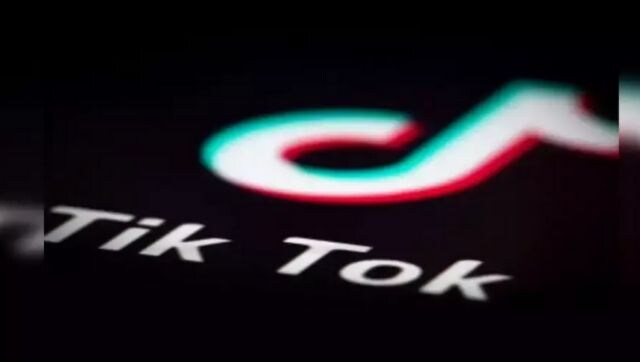 News & Analysis
The Trump administration has threatened to ban TikTok by 20 September and ordered ByteDance to sell its US business
Gaming
Microsoft says it is buying Bethesda in part to beef up its Xbox Game Pass game subscription service.