Microsoft Offers Tools To Manage Carbon Footprint
The new Environmental Sustainability Dashboard for Microsoft Dynamics AX enables midsize businesses to track their environmental impact and energy consumption from within their ERP solution.
Microsoft has announced the general availability of the Environmental Sustainability Dashboard for Microsoft Dynamics AX. The new toolset, available to Microsoft Dynamics AX 2009 customers at no additional charge, will enable midsize businesses to capture data needed to measure key indicators related to energy consumption and greenhouse gas emissions as part of everyday business processes from within their enterprise resource planning solution, helping them pinpoint ways to cut their energy consumption and costs.
With the new solution, companies can collect auditable data on four of the core environmental performance indicators identified by the Global Reporting Initiative for energy consumption and greenhouse gas emissions, including direct on-premise fuel consumption and the carbon footprint of their power usage with utilities and other vendors. Based on this information, organisations can monitor their carbon footprint and institute business practices that are both environmentally and economically sustainable, minimising their exposure to fluctuating energy costs, for example.
Kirill Tatarinov, corporate vice president, Microsoft Business Solutions, said, "In many cases, midsize organizations can't retain dedicated consultants to audit their environmental performance. By integrating environmental performance management capabilities with Microsoft Dynamics AX, we are bringing that critical information directly to customers as part of their everyday business management."
The new dashboard harnesses Microsoft Dynamics' RoleTailored design, which equips employees with a personalised Role Centre based on the information they need to do their job. The dashboard itself serves as the environmental manager's Role Centre, delivering the information crucial to performing that job.
Furthermore, these reports can be easily surfaced within employees' individual Role Centres within Microsoft Dynamics AX 2009 or other familiar productivity tools, such as Microsoft Office SharePoint Server.
Microsoft has also released detailed instructions on how businesses can implement environmental management accounting principles within Microsoft Dynamics GP and Microsoft Dynamics NAV to gain greater visibility into their environmental footprint. The resource complements Environmental Management Accounting Guidance issued for Microsoft Dynamics AX in July 2008.
Find latest and upcoming tech gadgets online on Tech2 Gadgets. Get technology news, gadgets reviews & ratings. Popular gadgets including laptop, tablet and mobile specifications, features, prices, comparison.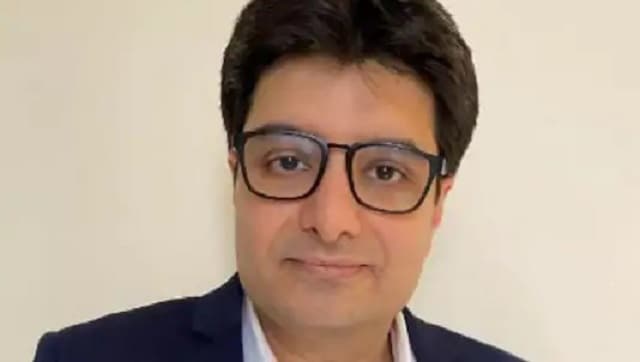 Business
Until recently, Shakir was the CFO at Microsoft India. He will take charge from Pratibha K Advani who resigned from Tata Communications after a stint of over five years.
News & Analysis
Learners will get a chance to use data to plan lunar missions, predict meteor showers and analyse images using AI.
India
A warming climate, bringing fewer rain days and more intense rainfall events in its wake, makes the role played by tanks even more critical.