Microsoft Launches Microsoft Dynamics AX For Retail In India
Solution offers integration, allowing complete control of data flows across the organisation.
Microsoft India has announced the launch of Microsoft Dynamics AX for Retail, a focused offering for the Retail sector in India. This solution offers a consolidated, integrated system that promises the capabilities of a stronger profitable retail supply chain and connected retailing to significantly reduce business complexities.
Microsoft Dynamics AX for Retail brings for enterprise and midsized specialty retailers a deep level of integration across point of sale, store management, supply chain, merchandising and financials, to deliver business productivity while enhancing customer service through a single integrated solution.
"With key industry verticals such as retail evolving aggressively, customised vertical solutions have become a huge differentiator. Microsoft Dynamics AX for Retail is a single, end-to-end solution that drives visibility across the organisation enabling Indian retailers to reduce complexity, react quickly, seize new opportunities, and build customer loyalty, all of which are vital in today's evolving retail environment," said Subhomoy Sengupta, Group Head, MS Dynamics India.
This solution offers integration allowing complete control of data flows across the organisation. Real-time connectivity allows customer data and loyalty transactions to be immediately captured and shared across the organisation; while real-time inventory lookup and visibility to inventory movement provides critical information to enhance customer centricity. "With so many digitally empowered consumers, retailers are being challenged to operate faster and smarter across their organisations to achieve deeper customer loyalty and maintain a competitive edge," said Kirill Tatarinov, Corporate Vice President, Microsoft Business Solutions. "To address these challenges, retailers need to adopt what we call a "Connected Experience for Retail" which Microsoft Dynamics AX for Retail essentially will enable," said Tatarinov.
Find latest and upcoming tech gadgets online on Tech2 Gadgets. Get technology news, gadgets reviews & ratings. Popular gadgets including laptop, tablet and mobile specifications, features, prices, comparison.
News & Analysis
Ubisoft announced that several Ubisoft games are going to come to Stadia, starting this October.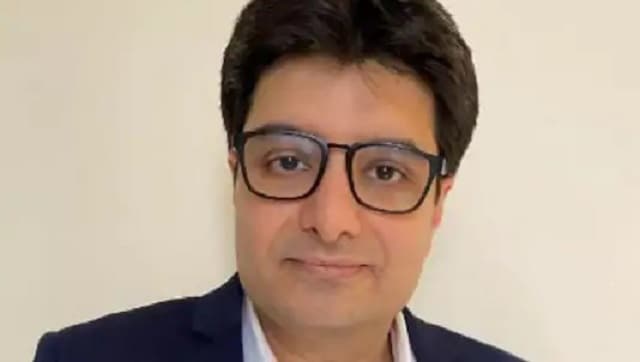 Business
Until recently, Shakir was the CFO at Microsoft India. He will take charge from Pratibha K Advani who resigned from Tata Communications after a stint of over five years.
News & Analysis
Learners will get a chance to use data to plan lunar missions, predict meteor showers and analyse images using AI.