McAfee Announces Solutions For SMEs
Security suites for SMEs safeguard a business' desktops, file servers, and email servers with the convenience and ease of maintenance of a single, integrated SaaS solution.
McAfee has announced increased focus and updated security solutions specifically designed to meet the needs of today's small to medium sized enterprises (SMEs). According to AMI Research the worldwide market for security solutions in the Small and Mid-sized business segment is about $5.1B growing at a CAGR of about 9% annually. McAfee will offer SMEs the same level of protection as enterprises in an easy to manage solution that is tailored for the needs of cost constrained SME budgets.
"SMEs face the challenge of increased threats including spam, phishing, viruses and Web attacks that can easily disrupt the network and the livelihood of the business," said Gavin Struthers, senior vice president of worldwide channels at McAfee. "Without constant updates, security software becomes obsolete. Keeping the business continuously up to date requires total protection against known and unknown threats. McAfee understands the unique needs of the SME."
McAfee security suites for SMEs safeguard a business' desktops, file servers, and email servers-with the convenience and ease of maintenance of a single, integrated SaaS solution. With an eye towards the importance of the SME space, McAfee has added significant functionality to the latest version of SaaS Endpoint, giving customers tremendous scheduling flexibility in the downloading of crucial security updates. This way, the updating process is not disruptive and takes place during off-peak hours. McAfee now provides the following suites for SME customers:
McAfee SaaS Endpoint Protection Suite-Defends the devices on your network on all attack routes- this all-in-one flexible security protection gives SME customers the freedom to deploy security on their terms.
McAfee SaaS Endpoint and Email Protection Suite-Adds protection from malicious email content before it enters the network, email continuity to ensure uninterrupted access to email, and client-sideweb category filtering.
McAfee SaaS Total Protection Suite-Adds email encryption and pre-built compliance libraries to protect sensitive data and meet compliance requirements, and cloud-based web filtering for antivirus, antimalware, and category filtering to ensure unwanted content never makes it into the network.
McAfee offers SMEs the same level of desktop and network protection as enterprises but with a solution tailored for SME's that lowers the complexity and cost. McAfee understands SME constraints and has developed the most comprehensive security solutions in the industry. McAfee business security software delivers complete antivirus, anti-malware, email protection, and other critical security designed for the SME customer.
Find latest and upcoming tech gadgets online on Tech2 Gadgets. Get technology news, gadgets reviews & ratings. Popular gadgets including laptop, tablet and mobile specifications, features, prices, comparison.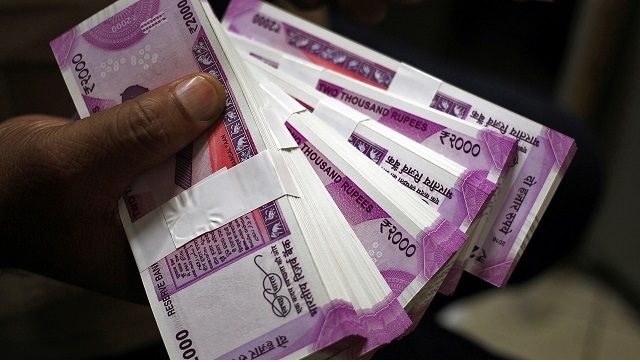 Business
Global investors are preferring investing in emerging markets more than developed markets as the potential upside is much higher, said Harsh Jain, co-founder and COO at Groww
science
They found that there are more bee species in the Northern Hemisphere than the Southern and they like to live in arid and temperate environments than in the tropics.
News & Analysis
The OTP scam can not only give a hacker access to your personal information but also lock you out of your WhatsApp account.