Maharashtra Chooses Open Source For Its E-Governance Projects
Government of Maharashtra (GoM) has set up an IT department in its attempt to modernise the administrative infrastructure of the state. In line with its vision of increasing the transparency of the various administrative departments and making information easily accessible to citizens, the department recently deployed Red Hat Linux open source software and Linux servers in its various applications.
The solution has been implemented for various e-governance projects including Land Records Management System, Treasury Management System (Kosh Vahini), Document Journey Management System, and Computerisation of Citizen Facility Centre.
In search of a robust, economical solution
Accessing government information related to land records was a cumbersome task for the citizens. Hence, in order to make the system more transparent and easily accessible, GoM decided to computerise its systems. The computerisation initiative encompassed payment gateways for services rendered by government organisations, computerisation of land records, Government to Citizen (G2C) programmes that help citizens monitor the progress of their applications for government services, collection of sales taxes etc. To facilitate smoother communication among government departments, a web based workflow system was also planned. The state government was using Unix earlier but wanted to go with a more economically viable option.
"E-government projects are vast in scale and implementation process is also not smooth. Issues of cost, project scalability, support and security are paramount in such cases. GoM's officers estimate that over a million people will access its e-government services across 250,000 locations through browser based interfaces. In a geographically vast state like Maharashtra, support in remote locations becomes a serious issue. Downtime due to viruses or system crashes seriously disrupt the services that can be delivered to citizens. Therefore, the systems have to be as robust as possible," states P Joag, director, NIC.
Security is a major concern in e-governance projects since sensitive data flows through the entire network. The government needs to share data with citizens on a constant basis and ensure that the data is not tampered with. Data entered in by citizens also needs to be handled with extreme care. Bearing all these factors in mind, the state government decided to go with Red Hat Linux as it is an Open Source platform and doesn't involve proprietary fees.
NIC helps automate systems
The systems were developed by the National Information Centre (NIC), Pune in collaboration with GoM's own IT department. The GoM IT team developed a database, groupware and office application suite based on the Linux, Apache, MySQL, PHP (LAMP) architecture, being rolled out across 380 locations in Maharashtra. The revenue is now being tracked through GoM's Linux-based treasury management system, Kosh Vahini.
"The treasury management systems enable GoM to track its receipts and liabilities on a daily basis. Kosh Vahini project runs on Red Hat Linux, IBM x360 servers and the DB2 database. The SETU project is a bridge between the government and its citizens. Over 93 certificates and permits routinely required by citizens are issued through the SETU centres operational in 250 locations. This project is running again on red Hat Linux, IBM x360 servers and the DB2 database," explains Joag.
The Land Record Management System which runs on Red Hat Linux, single-processor Xeon servers and the DB2 database has been implemented at 380 locations across Maharashtra. The online Document Journey Management System, also running on Red Hat Linux has been developed to provide instantaneous checks on the status of the files. The system is accessible through GoM's Mahanet network, set up at 47 locations across the state.
Faster access to government services
The deployment has enabled GoM to provide effective e-governance services to its citizens and reduce the total cost of ownership. The SETU project has helped citizens get faster access to government services.The SETU centres give a clear committment of the dates when the certificates and permits will be issued and these committments are monitored strictly by the government. Computerisation has enabled the monitoring of service delivery. Citizens can now track the progress of their applications online, eliminating multiple visits to government offices for status checks.
"The per-seat license fees charged by vendors of proprietary operating systems would have greatly escalated the cost of implementing the e-governance projects. The combination of Red Hat Linux and open source software has been cost-effective and user-friendly. The security of Linux is also far superior to other operating systems that are subject to continuous attacks from viruses. By deploying Linux, we have made rapid progress in using IT to make government administration more effective at a cost far lower than that of comparable e-governance projects in India," confirms Joag.
The government has deployed 380 Linux servers across Maharashtra and after training its employees on maintenance, backup and other issues, the systems have been running smoothly. These servers were configured at Mantralaya and shipped to remote locations. The state government now plans to extend Red Hat Linux to applications in other departments.
Find latest and upcoming tech gadgets online on Tech2 Gadgets. Get technology news, gadgets reviews & ratings. Popular gadgets including laptop, tablet and mobile specifications, features, prices, comparison.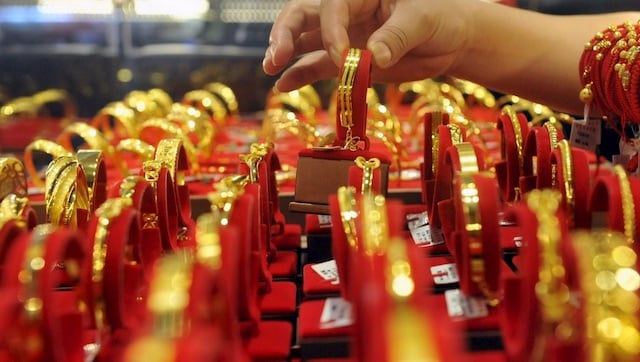 India
CCTV footage from the shop shows the burglars — wearing caps, masks, plastic jackets and gloves — taking the jewellery from the display cases
India
More than 31 lakh candidates have appeared for MSBSHSE HSC and SSC examinations 2020.
India
MahaJob Portal launched today | Udhhav Thackeray directed the authorities to regularly track how many of the applicants actually get jobs using the Maha job digital platform.