Juniper Introduces Universal WAN Solution
Solution optimised to support mobile, video and cloud computing applications.
Juniper Networks has introduced its Universal WAN solution, enabling new levels of business agility with a flexible and scalable enterprise and branch routing portfolio optimised to support rapidly growing mobile, video and cloud computing applications. Juniper Networks Universal WAN complements the quantum leap in datacentre performance, operating cost and business agility driven by Juniper's new QFabric architecture with exponential improvements in the WAN, including datacentre-to-datacentre connectivity.
With its Universal WAN solution, Juniper offers specifically designed to support distributed enterprises that run business-critical applications across varied locations, including datacentres, campuses and branches. Juniper Networks Universal WAN is composed of new additions to the MX Series 3D Universal Edge Routing portfolio, including the compact MX5, MX10 and MX40 as well as configuration updates to the SRX Series Services Gateways. The complete solution is powered by Junos, a single, proven operating system with consistent update releases that further increase manageability, operational simplicity and resiliency.
The new MX Series routers also support a wide range of interfaces, from DS3 to 10 Gigabit Ethernet that can flexibly scale to match the changing requirements of the network. The new additions also include the first non-Ethernet modular line cards that can be deployed across the entire MX Series family, providing continued investment protection. The new line cards include two clear channel and channelised line cards at OC3, OC12 and OC48 rates with command line configurability in a single module for maximum investment protection.
Juniper's newly enhanced SRX100, SRX650 and SRX200 line of Services Gateways integrate branch routing capabilities and security simultaneously and support up to five times the routing capacity of competing solutions. With traditional, broadband and wireless interfaces tailored to smaller sites and an emphasis on application-level networking and security services, the SRX Series for the branch completes the Juniper Networks Universal WAN solution.
Both the MX Series and SRX Series feature Junos Space Service Now to simplify and automate technical support by eliminating most manual support operations. Both routers also feature Juniper Networks J-Web, a Web-based application that enables seamless connectivity and management of the branch devices and further reduces onsite support requirements.
"Juniper's Universal WAN was built to improve the economics of enterprise routing with an easy-to-deploy solution that has the flexibility to keep pace with evolving applications and traffic patterns," said Mike Marcellin, vice president of marketing and business strategy, Platform Systems Group, Juniper Networks. "Network managers now have a solution that meets the performance needs of the network today while building in the scalability they need to be ready for tomorrow's WAN traffic requirements."
Find latest and upcoming tech gadgets online on Tech2 Gadgets. Get technology news, gadgets reviews & ratings. Popular gadgets including laptop, tablet and mobile specifications, features, prices, comparison.
India
The authorities, for their part seem reluctant to fix the flaws in the government order or take the violators to task despite repeated interventions from civil society organisations.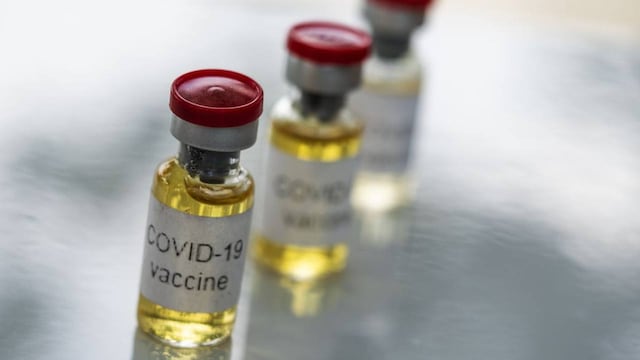 India
For any coronavirus vaccines introduced in India, eVIN will allow data-based decision-making and planning so optimum stocks are maintained, the ministry said.