India among top three nations most affected by online banking malware: Report
According to Trend Micro, India posed for cybercriminal expansion with an average of 2.5 million malware detection in a given month.
Cyber threats, data breaches and high-risk vulnerabilities have continued to dominate the first half of 2014, according to Trend Micro's second quarter security roundup report. "The severity of these attacks intensified against financial and banking institutions as well as retail outlets."
Total attacks have exposed more than 10 million personal records as of July 2014 and strongly indicate the need for organisations to adopt a more strategic approach to safeguarding digital information.

These incident attacks in the second quarter affecting consumer's personal information included theft of data such as customer names, passwords, email addresses, home addresses, phone numbers, and dates of birth. These types of personal privacy breaches have affected organisation's sales and earnings while leaving customers unable to access accounts and dealing with service disruption. As a result many countries have begun developing stricter privacy and data collection policies to begin dealing with this problem.
As of July 15, 2014, more than 400 data breach incidents have been reported, creating the need for organisations to identify and understand their core data in order to protect and build an effective defense strategy to keep them secure. A change in mindset, organisations initially need to determine which information they regard as "core data" before devising a plan on how to protect it.
India was among top three nations most affected by online banking malware. Out of total banking malware detected in last quarter (April, May, June), 7 percent of them were found in India, the report revealed.
India posed for cybercriminal expansion with an average of 2.5 million malware detection in a given month.
"India posed for cybercriminal expansion with an average of 2.5 million malware detection in a given month. Furthermore, 33 percent more malicious apps were downloaded; network traffic from affected computers continued to rise and Government-issued site certificates for compromised Google domains. These and many such incidents show that cybercriminals will always adapt to new trends and situations whether in the use of new malware or targeted attacks techniques to continue their attacks," Myla V. Pilao, director, TrendLabs.
According to the report, high-risk vulnerabilities affected various components of Internet browsing and Web services, including server-side libraries, OSs, mobile apps and browsers.
The severity of attacks against organisations highlighted the importance of incident response planning and organisation-wide security awareness.
Deployment of mobile ransomware and two-factor authentication-breaking malware has emerged in response to technological developments in the online banking and mobile platforms.
The 2014 FIFA World Cup held in Brazil was one of the most popular sporting events in recent history. As such, users faced various threats related to the event-one of the most widely used social engineering hooks this quarter.
By sharing research findings with law enforcement agencies, financial loss prevention from cybercrime has proven effective.
"The pace of change in the technology sector has never been as rapid as it is now, and as a result we see organisations struggle to keep up with the latest developments," said Ken Low, director of Cybersecurity Programs, Asia Pacific, Trend Micro. "As we along with Interpol set to combat cybercrime and bring together industry's best security practices to help shape the approach we take to secure the Internet of Everything."
"It is essential for Indian businesses to treat information security as a principal constituent of business strategy as time and again it has emerged as one of the top countries witnessing cybercrime." said Dhanya Thakkar, managing director, South East Asia & India, Trend Micro. "The incidents observed during this quarter further establish the need for a more comprehensive approach to security."
Find latest and upcoming tech gadgets online on Tech2 Gadgets. Get technology news, gadgets reviews & ratings. Popular gadgets including laptop, tablet and mobile specifications, features, prices, comparison.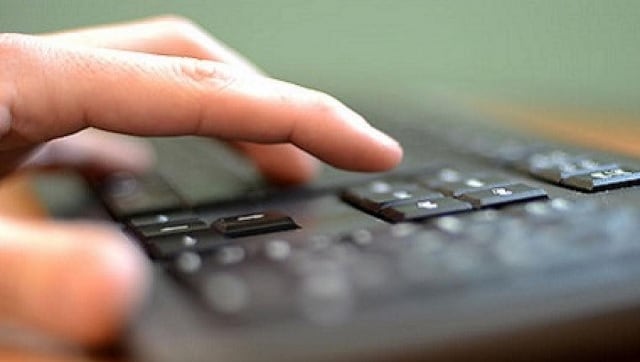 India
Willing and eligible candidates can register themselves by visiting the official website - nbe.edu.in by 22 July.
Politics
In his complaint, Baru alleged that after placing an online order to purchase liquor by paying around Rs 24,000, the person on the other end switched his mobile phone off and went incommunicado.
India
Devotees can get the tokens a day in advance at Srinivasam, Vishnu Nivasam and Bhudevi Complex near Alipiri.