IDBI Bank Selects Venture Infotek To Launch Internet Payment Gateway Services
Venture Infotek will help IDBI Bank in signing up many more net merchants.
IDBI Bank has selected transaction management company Venture Infotek as its technology partner to launch Internet Payment Gateway Services.
Murali Mohan, General Manager, IDBI Bank, said, "We are delighted to be associated with Venture Infotek in the online venture. We have over 100 Web merchants to whom Venture Infotek is providing end-to-end services on their gateway. Venture Infotek will also help us in signing up many more net merchants."
Venture Infotek recently acquired Technonet Technologies, a payment gateway service provider, and has enhanced the technology platform of 'Eazy2Pay' – its payment gateway – to comply with all the latest Visa, MasterCard and RBI guidelines related to Internet Commerce.
Piyush Khaitan, Managing Director, Venture Infotek, said, "We are already seeing interesting volumes on our Internet Payment Gateway platform, and these will increase as more and more cardholders register with issuers for the additional security requirement mandated by the RBI. There are several emerging segments over the Internet where Venture Infotek plans to focus. With the acquisition of Technonet Technologies, we will be able to provide our customers with more choice in payment services and grow our merchant services business even more quickly".
Venture Infotek's 'Eazy2Pay' secures all transactions using Triple Data Encryption Standard (3DES) keys to encrypt cardholders' information and Merchant Plug-In (MPI) to facilitate 3D-Secure verifications. 'Eazy2Pay' routes the encrypted transaction data directly for online authorisation, authenticates the parties involved in the transaction and ensures integrity and privacy of all data.
Find latest and upcoming tech gadgets online on Tech2 Gadgets. Get technology news, gadgets reviews & ratings. Popular gadgets including laptop, tablet and mobile specifications, features, prices, comparison.
World
The Hong Kong government insists free speech is not under threat. But on Saturday, the city's public library system said books by some prominent activists had been removed from circulation
World
Twenty US service members were killed in combat-related operations in Afghanistan last year, the most since 2014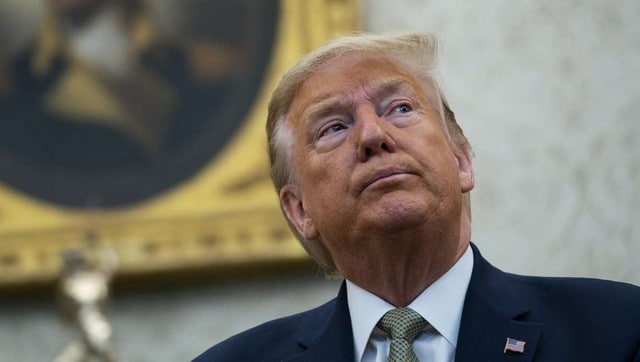 World
US and China have sparred recently over China's imposition of new national security law in Hong Kong, treatment of Uighurs, and Beijing's handling of coronavirus