HDFC Sales Holds Customers In High Stead With Enhanced Leads Mgmt
HDFC Sales realised the importance of the phrase 'Customer is the King' and went ahead to implement the Lead management system (LMS) and Database Management System (DBMS) in place.
One meeting room, one sales head and pin drop silence brought about by tense minds. Quite a common scenario in most offices, however, these are those very meetings that affect our pay scales and bring about either smiles or frowns. It's a known fact that the success of a business is based on customer bases, that a company is successful in acquiring and retaining.
HDFC Sales realised the importance of Customer is King and thus took steps to implement a Lead management system (LMS) and a Database Management System (DBMS) from 'Realty Redefined'. The entire implementation, which began in December 2009, was completed in four months.
"The kind of business that we are in, LMS and DBMS are very important and thus we decided we should have this in place before we start expanding," says Vikram Goel, national sales manager, HDFC Sales. Another major reason for implementing this technology was to help the bank manage its pan-India operations, which is on an expansion spree. "We thought that implementing a process by means of a software will be an ideal way to account for the growth in the company. This would also help us scale in numbers as we became bigger in size," adds Goel.
Leads Made Simple
So, how exactly does this system work?
There are system rules configured, which map each co-ordinator with a sales executive (SE). When a lead is assigned to a SE it automatically gets assigned to his corresponding co-ordinator," explains Nirav Gosalia, director, Realty Redefined. He further adds that any change made to the data in the system has to go via a system imposed approval workflow.
This approval again happens at different levels and is given by City Managers, Regional Sales Managers and sometimes also leads to escalations to the National Sales Manager. The system provides outlook-style reminders and an escalation mechanism to ensure that no lead is sitting on an activity that is overdue or is stuck because of the SE not showing enough initiative.
"We maintain the entire organisation structure in the system to allow for escalations. Also hierarchy is required for managing approvals," Gosalia adds further.
For the approval flow, the system maintains a kind of online recycle bin, which keeps or discards changes that are approved or rejected, based upon the actual business scenarios. "Currently there is a team of sales co-ordinators who are assigned to every region that we operate in. Each of these co-ordinators are responsible for handling the leads assigned to the sales executives and property advisors in their respective regions," says Goel. He further adds that these sales co-ordinators will work in sync with the regional sales managers who in turn report to the national sales manager.
This hierarchy along with a well designed approval work flow ensures that timely notifications are sent to the appropriate manager, who in turn follows up with the sales team in a timely manner, hence ensuring optimal client service levels. Also to ensure the quality of the data, they have an approval process in place involving the sales team and top management.
Challenges
"The biggest challenge that we faced was aligning the system imposed flow to the business flow that we already have in place," says Goel. Gosalia explains further saying, "Since HDFC was already using a Lead Management System; we had to migrate the data onto the new system and swap the systems trying to minimise the down time which was a big challenge."
In such implementations training becomes a very important factor in the success of the new system. However, it becomes a challenge if the staff is spread across the country. Gosalia adds, "Training all the SEs, team leaders, managers from different cities was a challenge. We did this by conducting remote training sessions over video conferencing."
Some of the other challenges that the company faced included setting up a formal role and accountability structure which was then mapped into the system, defining a mature process flow, which would account for all the special case scenarios involved in their business. Also making provisions to train their pan-India team and updating them with changes happening in the system.
Content Staff
After the initial teething issues, the staff seems to be pretty happy about the MIS and the automatic matching engine, according to Goel. "This system ensures that no lead goes without being serviced because of lack of information or human error. This in turn has brought it to the notice of our staff, that if used in the correct manner the system can positively affect their performance," Goel further states.
Interestingly enough, HDFC Sales have also come up with a new process for sales co-ordination and follow ups with their sales staff. This process entails a structure with follow ups and coordination and also an approval work flow involving different levels of our management to ensure that the system is being used appropriately. Also it helps to maintain data clarity and consistency.
Benefits and Learnings
This technology has helped the existing business by imposing accountability and a process, whereby HDFC can ensure better client service and also accountability on the part of the sales organisation. "This will obviously go a long way in helping us scale seamlessly as we keep on expanding our presence in different cities of the country," informs Goel.
He further adds that since the system is also the database of all client interactions, by maintaining this data they can ensure continuity of services to their clients for a longer period of time.
For Realty Defined, the fact that they found out how to map different sales practices from different cities onto a single process, was the biggest learning. Going a step further, HDFC Sales has expanded the use of this system to cover brokerage as well as incentive calculations.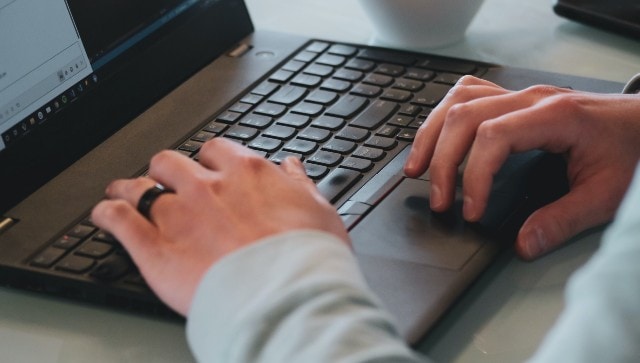 India
The VIT Engineering Entrance Examination (VITEEE) 2021 results have been declared by the Vellore Institute of Technology (VIT) today,
News & Analysis
A Twitter spokesperson on Tuesday said the company continues to make every effort to comply with the new guidelines.
Entertainment
"The studio wouldn't give me enough money to correct the colour red, and that's why it's horrible," Martin Scorsese told Fran Lebowitz, the focus of the filmmaker's Netflix docuseries Pretend It's A City