HCL Equips Delhi Police With ICT Solutions
For the Delhi police, the HCL 'Dial 100' solution will help in round-the-clock availability and proper dissemination of information, connectivity to mobile PCR vans and giving quick responses to calls.
HCL Infosystems has provided technology to equip the Delhi police force to access automated information that travels faster helping the police to reach the crime scene immediately. The new Central Police Control Room recently inaugurated in Delhi consists of a state-of-the-art multimedia contact centre. This Control Room can also track all PCR vans fitted with GPS devices and co-ordinate their movement to help the public.
HCL modernised the police control room through information and communication technology (ICT). HCL studied the requirements of the law and order enforcing agencies in major metros and found out that they receive a large number of calls related to information, complaints, distress, VIP movements, etc, which are handled manually. HCL realised that to improve the communication link between the callers and the police force, it would need to set up an automated solution.
George Paul, executive vice president, HCL Infosystems, said, "Today with the increasing threat perception and the need to protect lives and secure infrastructure, effective utilisation of ICT for information enablement and empowering police services is an area of key importance. HCL is pleased to be a part of this initiative as we extend our support to the police department for securing and guarding lives of citizens."
ICT solutions can provide various benefits to police departments. For the Delhi police, the HCL 'Dial 100' solution will help in round-the-clock availability and proper dissemination of information, connectivity to mobile PCR vans and immediate response to a call and will provide an online link with emergency services. The system promotes logical distribution of calls with improved communication links available to the citizens. It allows the police department to escalate calls to the PCR van network for 'crime in progress' situations.
The Dial 100 solution also contains Calling Line Identification (CLI) and Direct Inward Dialing (DID) to help in identification and routing. It also provides connectivity to mobile PCR vans through two-way radios/GPRS. It allows conferencing facilities with other emergency services. It will help to reduce the number of hoax calls the police department gets and will provide connectivity to the missing persons and vehicle databases. It also provides customised reporting of call centre performances.
Every police department in the country has a 'police control room' (PCR) to monitor the activities associated with law and order. These PCRs receive a large number of calls, which are in turn transferred to PCR vans stationed across the respective locations. These vans are connected with the control room through walkie-talkies. So far, the PCRs across the country followed the manual system of receiving calls. The Dial 100 solution is however, changing this scenario. This system allows verification of the information at all levels, is user authenticated and secure and can be upgraded as per the need of the state police.
Find latest and upcoming tech gadgets online on Tech2 Gadgets. Get technology news, gadgets reviews & ratings. Popular gadgets including laptop, tablet and mobile specifications, features, prices, comparison.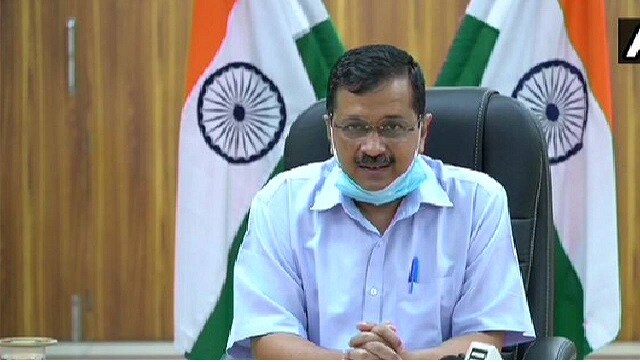 India
The government also advised private establishments to follow the practice as far as possible amid a surge in COVID-19 cases in the National Capital
India
The police said that the protest, which has the support of over 500 farmer organisations, will not be allowed in Delhi due to the coronavirus outbreak
India
Tear gas and water cannons were used as farmers participating in the Delhi Chalo March defied police orders disallowing them from entering the National Capital