Google, Facebook Will Help Shape The Financial Services Industry: Gartner
Traditional banks will have the edge over their Internet-oriented rivals. However, the new firms will play a considerable role in shaping the banking industry of the future.
Despite the hype about "digital mega-firms" such as Apple, Facebook and Google wiping out mainstream banks, traditional banks will have the edge over their Internet-oriented rivals, according to Gartner, Inc. However, the new firms will play a considerable role in shaping the banking industry of the future.
"The evolution of the Internet continues to raise questions about the continued viability of brick and mortar establishments in retailing and financial services," said David Furlonger, Vice President and Gartner fellow. "Increasingly, Internet-oriented mega-firms are seen as the commercial enterprises of the future. However, as far as retail banking is concerned, it would be like trying to hammer a square peg into a round hole, this just does not fit."
Furlonger said that the digital mega-firms have many things in their favour. They are masters of data management and analytics. To all intents and purposes they define agility, both from a technology and a business model point of view. They are extremely adept at extending their value chain analysis beyond the core offering, with an eye to identifying new opportunities for business and highlighting specific customer needs that they might address. They have the ability to define - and then redefine - the business models that they deploy while their focus on what partners can bring to their propositions stands as an equally strong differentiator.
Security remains paramount for all banking applications, and while for many of these new entrants, security and privacy of customer data is important, it's not at the level of priority that would be needed to support a banking proposition. Performance challenges will also be key - failures of key banking systems can be catastrophic, and availability of all systems must normally exceed 99 percent. This may test the technical and economic models of many of the new entrants. Regulatory compliance will also prove taxing - while legal teams can help with applying the letter of the law, this is more about an entire organisation that must increasingly subvert itself to the rule of the regulator.
Furlonger said digital mega-firms will alter and shape the market by helping it develop, feeding the fires of change by making customers better informed and occasionally making catalytic forays into the market with niche financial services offerings.
"For many existing financial services institutions, mapping out the path to the future is proving extremely difficult and challenging. Traditional models no longer apply to many of their customers or markets. They have a series of questions to address - do they simply copy the new opposition, do they try and exert influence over the broader market, do they look for help and partners, do they need to fundamentally restructure?" said Furlonger. "When addressing these questions, institutions need to recognise the magnitude of what they are deciding. This is not a simple product or service decision — it requires the full commitment and total understanding of the entire organisation. There is everything to play for, and leadership needs to come from the very top."
Find latest and upcoming tech gadgets online on Tech2 Gadgets. Get technology news, gadgets reviews & ratings. Popular gadgets including laptop, tablet and mobile specifications, features, prices, comparison.
News & Analysis
These features were earlier restricted to Pixel 5, but with the update, it will now also be available on older Pixel 2 and Pixel 2XL phones.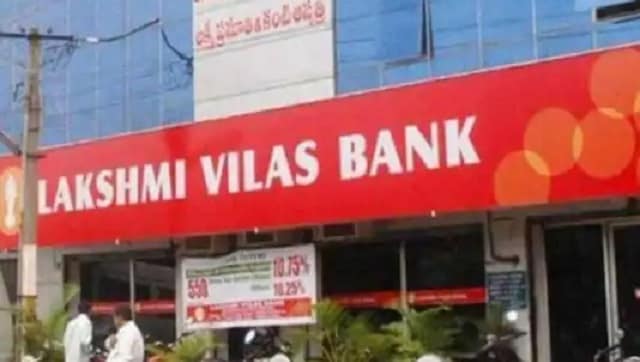 Business
The moratorium imposed on the crisis-ridden lender will be removed on Friday and depositors of LVB will be able to operate their accounts as customers of DBS Bank India from that day, said the Central bank
News & Analysis
The new section integrates with Fitbit trackers and enables users to get access to sleep data from any assistant-compatible device.