Global server sales up 2.5% in Q2; IBM market share dips to 23.6%
High-end enterprise systems experienced a year-over-year revenue decline of 9.8 percent primarily due to difficult annual comparisons in the segment, says IDC.
Global server market increased 2.5 percent year-over-year to $12.6 billion in the second quarter of 2014. According to IDC, server unit shipments improved 1.2 percent yoy in 2Q14 to 2.2 million units as investments in hyperscale datacentre capacity were largely offset by consolidation, which continued to be a strategic focus for many large and small customers around the globe.
Additionally, the market research firm continues to see signs of a server refresh cycle that is expected to lift the market going forward.
Volume systems experienced 4.9 percent revenue growth -- the fifth consecutive quarter that volume system demand increased year over year. Midrange systems also experienced growth of 11.6 percent as technology refresh cycles began to positively impact the segment.
Meanwhile, high-end enterprise systems experienced a year-over-year revenue decline of 9.8 percent primarily due to difficult annual comparisons in the segment.
"The server market is experiencing the beginning of a cyclical refresh cycle as systems deployed shortly after the financial crisis are retired and replaced. IDC expects this refresh cycle will continue well into 2015 and be further accelerated by Microsoft's announcement that it is ending support for Windows Server 2003 coupled with Intel's forthcoming release of the Grantley Xeon EP and a significant number of related server platform announcements," said Matt Eastwood, group vice president and general manager, enterprise platforms at IDC.
"At the same time, IDC is also seeing early stage enterprise investment in 3rd Platform workloads that leverage Webscale architectures typically seen in hyperscale environments. These workloads will drive additional interest in software-defined environments that will further enhance the need for servers deployed as the infrastructure underpinning these next generation datacentres."


HP held the number 1 position in the worldwide server market with 25.4 percent factory revenue share, followed by IBM (23.6 percent), whose factory revenue dipped by 10.2 percent on yoy basis; Dell on third position with 16.6 percent factory revenue market share. Oracle and Cisco ended the quarter in a two-way statistical tie for the number 4 position with 5.9 percent and 5.8 percent factory revenue share, respectively. Cisco's 2Q14 factory revenue increased 35.4 percent yoy, while Oracle's revenue was up 3.9 percent.
Find latest and upcoming tech gadgets online on Tech2 Gadgets. Get technology news, gadgets reviews & ratings. Popular gadgets including laptop, tablet and mobile specifications, features, prices, comparison.
News & Analysis
The Terminal map is set at an airport and seems the same as the one from Modern Warfare 2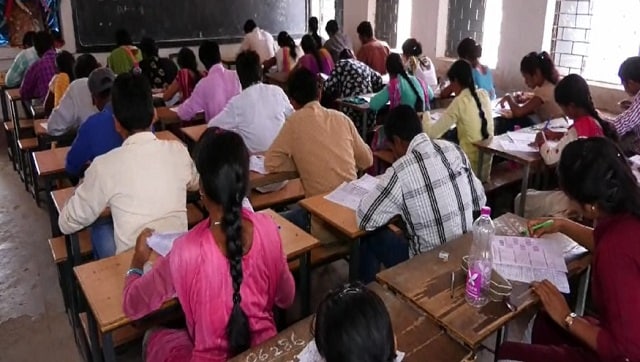 India
Students who come across any error or mistake in the admit card are advised to contact the HP board by writing an email to hpbose2011@gmail.com
India
11 HP SSC exams have been postponed which include Field Assistant, Account Clerk, Laboratory Technician, Supervisor, and Hostel Superintendent.