Experian's Fraud Prevention Service Now In India
Experian has announced the availability of its Fraud Prevention service in India
Global Information services company, Experian has announced the launch of its fraud prevention service, Hunter. The service enables local and international businesses to prevent application fraud.
Two major Indian banks, Axis Bank and ICICI Bank, have already signed up to the hosted and pay-as-you-use service. The service being hosted makes fraud prevention technology more widely and easily accessible.
Globally, application frauds substantially impact bad debt provisions/write-offs and profitability. While many of the application fraud related losses get camouflaged within bad debt provisions/write-offs, the Reserve Bank of India has reported 24,572 instances of all types of frauds of a value less than Rs. 1 Crore amounting to a total loss of Rs. 493 Crore and 225 instances of large ticket frauds causing a loss of Rs. 1,524 Crore, to the banking sector in FY 2009-2010. The number of fraud cases reported in India has almost doubled in the last 5 years, highlighting the serious threat fraud poses to the economy.
The Hunter service enables the early detection of potentially fraudulent applications and helps identify fraud rings. The most effective strategy is to prevent the fraud at the point of application.
Rajiv Sabharwal, Executive Director, ICICI Bank said, "With growing sophistication of fraudsters in creating false documents, it becomes imperative for banks to collaborate and bring in technology solutions that would significantly enhance fraud detection capabilities. The Experian Hunter service offered in a hosted model will enable ICICI Bank to detect inconsistencies in applicant information and is expected to help create a better quality portfolio."
"This ground-breaking new service will allow financial institutions to better manage the risk and reward of their commercial decisions. We have conducted Proofs of Concept at many leading public and private sector banks and the results have been extremely encouraging and present a compelling return on investment," said Vikram Narayan, Managing Director and Country Manager for Experian in India.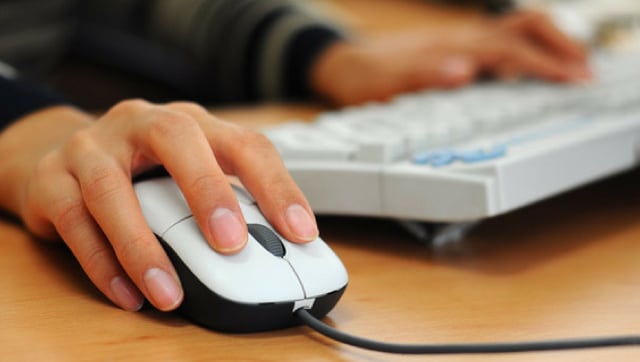 India
The PGIMER Security Guard Grade-II PET will be conducted on 22, 23, and 24 April. Candidates will receive an SMS about the date and time of the exam
World
The value of Kremlin protection isn't lost on the cybercriminals themselves. Earlier this year, a Russian-language dark-web forum lit up with criticism of a ransomware purveyor known only as 'Bugatti', whose gang had been caught in a rare US-Europol sting.
Lifestyle
Our weekly roundup of books that should be on your radar.