Enterprise Buying: Assessing Software Vendors & Managing Projects
Biztech2.com takes a peek into enterprise buying trends and speaks to industry experts on the intricacies associated with the process.
Enterprise buying has always been a gruelling process. CIOs are at the helm of the decision-making process and are faced with many questions related to managing their vendors. Biztech2.com takes a peek into the enterprise buying process; and speaks to industry experts on the intricacies associated with enterprise buying. We go on to outline some of the things that CIOs should keep in mind to effectively manage projects and maintain and further vendor relationships.
Current scenario: Trends related to enterprise buying
With enterprises everywhere facing a cash crunch, enterprise buying has definitely become a more cautious affair. Arun Gupta, CTO, Shoppers Stop, says, "Enterprise buying has become a cautious process with cash flows under pressure and investments hard to come by. Thus, with a reduced pipeline, vendors are also under pressure to meet their targets, which is visible with higher discounts, deferred payment schemes and in a few cases, conversion of capital expenses to operating expenses."
Issues related to vendor/ project management
Not many people talk about the failure associated with small pilots and projects, but these are a reality and do occur quite frequently. Mehriar Patel, CIO, Globus, spoke to us regarding some of the things that commonly get overlooked during project implementations.
Timeline Assessment
"Timeline assessment for a project is extremely important. A timeline buffer has to be projected by the CIO. There is a chance of almost 10-15 percent of projects going off track and not delivering on schedule; there could be 'n' number of reasons for that, change management could be one of them. So maintenance of a buffer must be adhered to by the CIO, as a practice or safety net so to speak," says Patel.
Cost Estimation
He adds, "Cost estimation is another important aspect when it comes to project implementation. If not estimated properly, your cost is definitely going to go off the charts. So if you've already taken care of the buffer, the cost is also controlled and you don't have to ask for a higher budget."
Manpower
"The partner that you sign and the people involved with the project are very important. If you don't keep that in mind, then chances of the project becoming a success are limited," says Patel.
Change management
As mentioned earlier, change management is an issue when it comes to new software projects. Acceptability of change and driving it is one of the roles played by the CIO today. One must choose a particular product after the business has approved it. You cannot force a product onto your users. When users are forced to accept new products that they are not comfortable with, there is a very high chance that the product will fail.
If CIOs keep these few things in mind, managing projects and not to mention vendors will become much easier.
Best Practices for Vendor Evaluation
Gupta explains, "Too many or too little depending on your frame of reference. The broad context would be to first review functionality, fit to current investments, assess business value, TCO and RoI, vendor credibility and support abilities, financial viability of the vendor, and finally your comfort, which is not necessarily derived from the factors mentioned above. All this can be structured into a matrix and reviewed. Involve as many stakeholders as possible in the evaluation process."
Patel says, "Some of the best practices that a CIO should concentrate on are to see that a vendor has got sufficient backing in terms of previous projects, industry expertise etc."
He adds, "Functional knowledge is a must. BPM is another area that's gaining momentum and in keeping with this, CIOs must look for a vendor, who has BPM capabilities. The vendor should play a definitive role while being a part of the implementation, helping in change management and providing enough manpower and also looking at clear timelines."
Additionally, Patel feels that vendors play a very important role specially in terms of guiding the industry and spurring adoption of best practices. They should build a very schematic and open partnership with CIOs and this could be a way of sharing their roadmaps too. Vendors promise the world, and seldom deliver.
A certain level of transparency must be built between the vendor and the customer. Vendors are important and they must transform themselves into partners, who are equal players in determining the success of a project.
Find latest and upcoming tech gadgets online on Tech2 Gadgets. Get technology news, gadgets reviews & ratings. Popular gadgets including laptop, tablet and mobile specifications, features, prices, comparison.
News & Analysis
The Oppo X 2021 rolling phone is a concept smartphone which Oppo says is the result of its research on flexible displays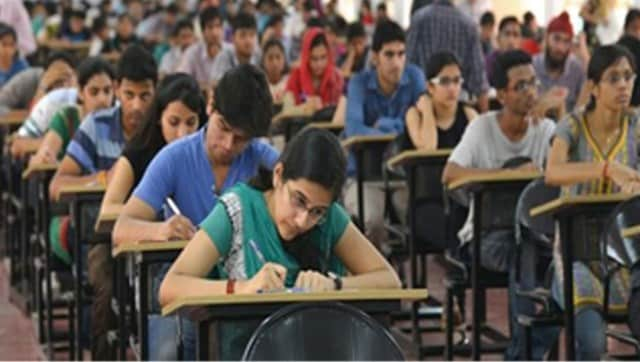 India
The exam will be held for students who have transferred from other universities or autonomous colleges that fall under Jawaharlal Nehru Technological University, Hyderabad
India
Looking at India's problems of farm productivity, public health, renewable energy, something isnt' right if the departments involved are contributing only a quarter of the already low GERD.