Empowering Healthcare With IT In Rural India
With the advent of IT, healthcare is gradually improving which could result in improvement in facilities available to the rural population.
Rural healthcare remains a big challenge in most of the Asian countries. Besides the accessibility, it is the lack of affordability and information which makes the delivery of healthcare more difficult in these countries. Over the past decade or so, healthcare in India has improved dramatically, but it remains urban-centric. With the advent of IT, several areas of healthcare are gradually improving which could result in improvement in the healthcare facilities available to the rural population.
According to a recent survey, over 700 million people are living in 636 thousand villages in India. Out of this 60% of the rural Indians are said to have no access to critical medicine. To seek basic healthcare, 31% of the population travel more than 30 km in India. There are many basic reasons for this state of rural health in India. Compared with urban area, rural doctors to population ratio is lower by 6 times and the rural beds available to population ratio are lower by 15 times. This results in villagers having to spend 1.5 times more for the same illness compared to their urban counterparts. Over the years rural areas have not been attractive for private sector investments. Traditionally, in India, state healthcare networks concentrate on preventing healthcare whereas the private providers focus on curative healthcare.
However, the rural healthcare scene is rapidly changing over the past few years. According to a McKinsey report, there is a general awareness about healthcare infrastructure among the rural population which will play a big role in the development of healthcare services in these areas. While the government will still play the primary role, private investors will begin to enter the rural healthcare market.
In the recent past, the Indian government also has been taking several productive initiatives in this regard. 439 nodes of ISRO Satellite-Telemedicine Network have been established in collaboration with state governments. 17 Mobile Vans equipped with Tele-ophthalmology facilities currently serve many villages in South India. Another positive example is Tripura Tele-ophthalmology project instituted in 2007 which currently has 35 centres attached to it. The system is linked to IGM Hospital through Tele-medicine infrastructure. This scheme provides eye care to rural patients at their doorstep and nearly 70,000 patients have been scanned till August 2010.Village tele-ambulance system and rural emergency health care services and trauma care modules are also being provided under the National Rural Health Mission.
Amongst the many ICT options available to government to improve the efficiency & effectiveness of its delivery process of primary health care (PHC), mobile & wireless technologies offer some exciting opportunities for a low cost, high reach service. CDAC has developed "Mobile based Primary Health Care Management System" for deployment in the PHC centres for betterment of management of Primary Health Care specifically in the rural and urban slums of India. The system will capture complete information related to an individual patient treated by a PHC. The software components include Patient Database management, interaction between doctor and a patient, capture of medical data acquisition- such as ECG, images of heart & lung, eye etc. and scheduling management.
The Government of India has also launched the Health Management Information System (HMIS) portal to convert local health data into real time useful information, management indicators and trends which could be displayed graphically in reports. Real time data provided by web-enabled technologies will strengthen monitoring, enabling policy makers, to make better decisions for public health delivery.
With the availability of wireless internet, several e-models are being developed in rural India for healthcare. Village health centres are being connected to hospitals through remote access. In turn this could provide a referral and remedial system by linking individual doctors, clinics, laboratories and pharmacies.
Currently many healthcare companies from the West are also planning to assist the rural healthcare in India in a big way.
But technology is a mere tool. One needs to build a service delivery around it. Quality of healthcare delivery can be achieved only through collaborative effort of all organisations and private equity in healthcare access.
The author is Practice Head (Life Sciences), Mindteck.

Find latest and upcoming tech gadgets online on Tech2 Gadgets. Get technology news, gadgets reviews & ratings. Popular gadgets including laptop, tablet and mobile specifications, features, prices, comparison.
India
The US welcomed India's emergence as a leading power, Juster said, adding the 'close coordination' between the two sides has been important as New Delhi confronts, perhaps on a sustained basis, 'aggressive' Chinese activity on its border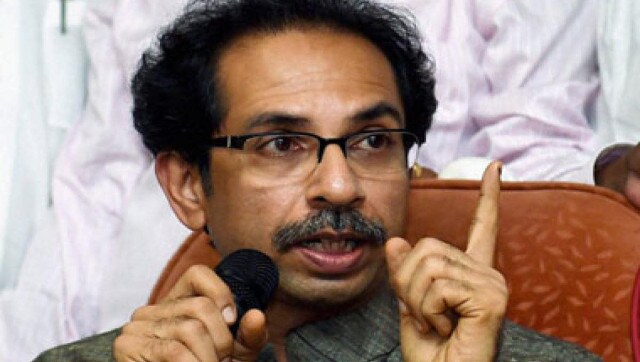 India
Maharashtra claims certain areas which are part of Karnataka including Belgaum, Karwar and Nippani, contending that the majority of population in these areas is Marathi- speaking
Politics
The Maharashtra chief minister on Sunday said his government is committed to incorporating into the state the areas of Karnataka where Marathi-speaking people are in majority