Dragon NaturallySpeaking 10: Speed Drafting Of Documents
This software is a premium speech-to-text software that allows users to manage time and deadlines and draft documents as you speak.
We are in the age of digital information, where we accumulate and store data digitally, at will. More information means more complexities and more ways of making the right statements in the right documents for different clients. Now if you are a person, who keeps drafting pages and pages worth of information digitally, Dragon NaturallySpeaking 10 is apt for your needs.
This software is a premium speech-to-text software that allows users to manage time and deadlines and draft documents as you speak. According to maker Nuance, Version 10 is supposed to be 20 percent more accurate than its predecessor Version 9, and also offers up to 99 percent accuracy. Keeping this in mind, we thought of putting the software to test.
System Requirements
Dragon NaturallySpeaking 10 requires minimum 900MHZ of processing power, 512MB of RAM and 1GB of free hard-disk space. You will also require a noise-cancelling headset microphone, and a 16-bit or equivalent sound card.
On the software side, it runs only on Windows Operating Systems higher than Windows 2000, which include Windows XP and Vista, So Mac users can look elsewhere.
Set-up
I started installing on our test machine, which had Windows XP Professional loaded, and the entire set-up process took me around 15 minutes. As part of the set-up, there is a microphone check that happens. I had a KOSS noise-canceling headset microphone that I used for testing as the in-box headset just failed to pick up any voice signals. We don't know whether it was a hardware issue or a software one. I guess it was the hardware, as it worked perfectly fine on KOSS. Overall, there were no glitches with the software, it had a nice clean install and after a restart there was a small icon that appeared on the taskbar.
One really good feature was that as soon as one starts using the software, the text appears wherever you put the cursor. I found the DragonPad to be a cool feature packaged as part of this software.
Software Usability Testing
The software at the start appears as a nice interface. At first, I started off by reading out a few sentences from the newspaper. I felt about eight out of 10 words were surprisingly accurate. However, After five minutes of use, the number of errors started increasing. Like the word 'Explore' became 'Explode', 'Wonders' became 'Wanders' and then became 'One Door'. I really could not understand whether it was an access issue or something else, so I made my colleague speak and the some errors just kept repeating. So the software picks up sometimes but at other times it doesn't.
Final Verdict
Dragon NaturallySpeaking 10 supports almost all types of commands on Word, Excel, Notepad, Internet Browser or any surface that is used to write text on. I found it to be highly usable. The only negative Ii felt was you have to treat the software the way it wants to be treated, not how you want it. The reason I say this is because I tried the software in both the tutorial mode and the normal mode. Nuance claims that it has built different accent recognition tools into the software. However, the software is maybe just 50 percent successful vis-a-vis that claim. Even the difference between vowels and consonants is not clearly picked up and the software seems quite confused.
Overall, I feel the software is good to use in a corporate environment as it is definitely not affordable for school or college guys, but you may opt for the licencing models, which Nuance plans to offer soon.
Find latest and upcoming tech gadgets online on Tech2 Gadgets. Get technology news, gadgets reviews & ratings. Popular gadgets including laptop, tablet and mobile specifications, features, prices, comparison.
News & Analysis
The report suggests that four out of every ten mobile subscriptions in 2026 will be 5G.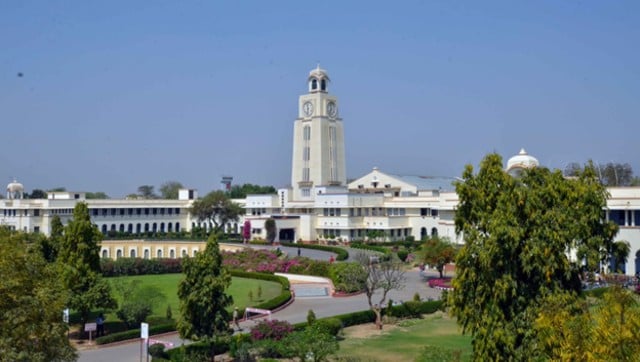 India
Announcing the BITSAT 2020 final cut-off list, BITS Pilani also said the applicable refunds will be processed and are expected to be complete by 25 December
India
Both the vaccines candidates will be administered in two doses via intramuscular injections 28 days apart.