Customer Care: Wrap Tech With Human Touch
Rather than considering it a mere one-time business transaction, customer care should be the prime focus of an organisation.
We feel proud to hear that India will be the future world's super power with its fast growing economy, high percentage of young population and one of the largest consumer market.
I strongly believe that for this to happen the attitude of companies towards its customers has to change. Rather than considering it a mere one-time business transaction, customer care should be the prime focus of an organisation. Systems should be put in place to maximise customers' satisfaction with your business as I believe that sales and profitability depend on keeping your customers happy.
I am not echoing that Indian enterprises do not care for their customer but we are still far behind compared to other developed countries. Apart from quality of the product, it is customer satisfaction which will differentiate your product from those of the competitors.
Most of the time consumers are willing to pay little extra to get the service after sales. But unfortunately some companies forget the customer after the sales thinking that the same customers aren't going to buy the products frequently. Companies do not realise that not servicing customers or not addressing their genuine grievance means that it will not get business in the future not only from them but also from their acquaintances. And thanks to Information Technology and mobile penetration in rural areas, social media can spoil the brand image of any product no matter how big the company is.
Business should have strategy in place to reach out to customers, understand their grievances and address them effectively without making the customer lose his time or patience. One of my CIO friends mentioned to me that their managing director and senior management conduct regular customer meets to get feedback and tackle the issues, if any, including replacement of product.
I am referring here to a large machinery manufacturer and it is critical to note that the top management of the company is not worried about replacing a costly product. Instead they value the customer who has shown trust in their brand in the first place to buy the same.
Customer care is a crucial element of business success. Every time you have contact with your customers, you have an opportunity to improve your reputation with them and increase the likelihood of further sales.
Needless to say, technology can do lot of things but it should be wrapped with human touch if the technology is to touch our customers. We all have faced situations wherein we call a call centre of any service provider, be it airline or any other service, and hear the message "Your call is important to us. Please hold." If the call is not attended in a reasonable time frame you have done enough damage to your reputation. From your telephone manner to the efficiency of your order-fulfilment systems, almost every aspect of your business affects the way your customers view your business.
We all care about our families' and employees' safety but how many organisations proactively consider customer's safety as its concern. This is where we need to take inclusive care.
There is no set standard that can be applied across different enterprises for customer care. It varies depending on the industry. For receptionists, sales staff and other employees in customer-facing roles, customer care should be a core element of their job description and we need to monitor the effectiveness through customer satisfaction matrix.
In hospitality, healthcare service, retail, and for people who are in the field supporting or servicing products (service engineers), customers judge the product or service not only by the brand or quality of product but also on the attitude and courtesy shown by the people who face the customer. They are the face of the organisation and product. In logistics companies, it is not delivering on time which only can satisfy the customer but equally important is the behaviour of people who deliver it.
Customer feedback and contact programmes are two ways of increasing communication with your customers. It's a chance for customers to voice objections, suggest changes or endorse your existing processes, and it is for you to listen to what they say and act upon it.
Now customers have various options to express their feedback and grievance, not necessarily asked by the organisations but through social media. So organisation should have a separate strategy to address customer feedback and grievances communicated through social networks and blogging sites. If it is not handled on time it can badly impact the company.
In short, deliver what you promise, care for your customer and do not over commit anything to customers to just grab an order. Customers expect individual attention and therefore employees should be trained to be knowledgeable, courteous and committed to solving customer grievances.
Find latest and upcoming tech gadgets online on Tech2 Gadgets. Get technology news, gadgets reviews & ratings. Popular gadgets including laptop, tablet and mobile specifications, features, prices, comparison.
News & Analysis
The PC also hosts a premier graphic card that runs on two joint riser cables, which has never been attempted on a working PC before.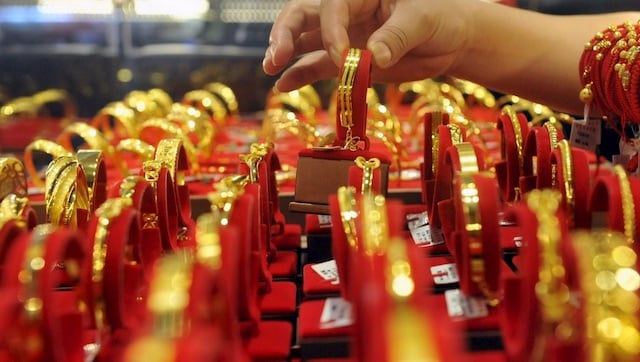 Business
All India Gem and Jewellery Domestic Council chief Ashish Pethe said the EMI facility should be extended to their industry and to increase the cash purchase limit to Rs 1 lakh from Rs 10,000