Cubic Transportation Systems Launches Smartcard Trial On Delhi Buses
Cubic provided approximately 5,000 smartcards, as well as smartcard validators, and its open-architecture Driver Control Unit for the trial.
Cubic Corporation has established a new subsidiary in India – Cubic Transportation Systems (India) – and is entering this dynamic regional market with a five-month trial of Cubic's smartcard-based fare collection technology aboard buses in Delhi. Cubic's new office in Hyderabad will pursue automated fare collection systems and services business throughout the country and provide software development support for transportation projects worldwide.
The smartcard trial started in November as part of the Delhi Integrated Multi-Modal Transit System (DIMTS), a joint initiative of the Government of National Capital Territory of Delhi (GNCTD) and the Infrastructure Development Finance Company (IDFC) to deliver urban transportation infrastructure for India's capital region. Cubic installed and integrated its smartcard technology aboard new low-floor air-conditioned buses on one of the many bus routes operated by the Delhi Transport Corporation, which oversees operations for the GNCTD. DTC is expanding its bus fleet to more than 11,000 buses.
Cubic provided approximately 5,000 smartcards, as well as smartcard validators, and its open-architecture Driver Control Unit, an 'on-bus' processing platform that integrates, in one single device, automatic fare collection (AFC) and intelligent transportation system applications such as GPS-based vehicle tracking, passenger counting and security systems.
Delhi Transport Commissioner R K Verma said, "The AFC technology for the pilot is based on the well-proven London Oyster Card and other implementations worldwide. We are hoping that ultimately we will bring an excellent AFC platform to Delhi commuters."
The fast pace of the smartcard technology – it can complete transactions in a fraction of a second – suits India, which is one of the fastest-expanding economies in the world. Several of India's largest cities are planning major infrastructure improvements. The Cubic system piloted in Delhi is based on contactless RFID technology that Cubic has implemented in major transport systems around the world including London, Washington, DC, Chicago, Atlanta, Miami, San Francisco and Brisbane, Australia.
Smartcard-based fare collection systems offer a way to stem the losses and equipment maintenance costs that can occur with cash operations while offering the convenience of seamless, intermodal travel to passengers. They allow transit planners to track how many passengers are using a particular rail line, ferry, bus route or parking facility, ensuring existing resources are used wisely and also plan future expansion of services. Smartcard systems are also a good way for local governments and private companies to provide transportation benefits to their workers.
Find latest and upcoming tech gadgets online on Tech2 Gadgets. Get technology news, gadgets reviews & ratings. Popular gadgets including laptop, tablet and mobile specifications, features, prices, comparison.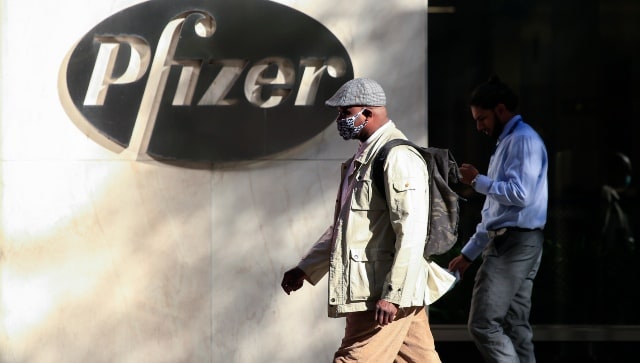 World
Stamping out the coronavirus is a distinctly new challenge due to three factors: the short time frame for inoculating a huge number of people, the fact that most vaccines will require two doses, and the very low temperature at which some of the vaccines must be stored
science
Virgin said once brought into regular use, the pods will be able to transport up to 28 people at a time.