Carnation Auto Wheels Forward With SAP
Carnation Auto implements SAP DBM solution to support India specific challenges.
It was the first for both the companies. Carnation Auto was a start-up and for SAP it was the first implementation of its DBM solution in the country. The implementation was a package of ERP, DBM, CRM and SPP. Carnation Auto is Jagdish Khattar's (ex-MD of Maruti Udyog) dream of a multi-brand car dealer network for service, pre-owned cars and car exchange, car customisation and accessories sales, started in 2008.
"We always knew that technology will be the backbone of the company. The management was quite clear on this one," says Mohit Agarwal, Vice President, IT, Carnation Auto Auto. It was just six months after the birth of Carnation Auto that SAP was brought in to make things smooth sailing. "The idea was to bring the hub concept in the country, and since it was a pan-India project, we wanted to make sure that every thing is accounted for," added Agarwal.
SAP Emerges Victorious In Vendor Evaluation
Carnation Auto evaluated close to 12 solutions by various vendors, which included big names like ADP, Reynolds and Reynolds, Oracle / Siebel & Wipro DMS before committing to SAP.
"One of the major factors for us to go for SAP was that it gave us a multi-resource schedule, which allowed us to schedule and plan not just the products but people as well. It was and end-to-end solution for multi-brand dealer networks. This gave us an extra edge, which was extremely necessary for us as a start-up," explains Agarwal. The company now also had a single customer interface.
Roadblocks Overcome With SAP Customisation
Every situation or an idea is going to throw up challenges. This is a known fact and acknowledge by all. Carnation Auto is no different. "The biggest challenge was that we were a start up with no business model of our own. SAP was also implementing their DBM solution for the first time in the country. We wanted to deploy DBM and ensure that it catered to Indian needs," says Agarwal.
Ask him how they came around this problem and he will reply, "SAP customised the products for our needs and gave their DBM solution an Indian twist, keeping the particular needs of the region in mind. We tried to evolve in our processes by taking the best practices from SAP. By imbibing SAP's best practices and refining them according to our needs, we could address the various business and technological challenges." Also the fact that since the company was still a small player all the top management people worked together and with dedication with the SAP team to make the solutions work better.
Implementation and Benefits
The project was set over in two phases, with TCS chosen as the implementation partner. Phase 1 dealt with the core workshop operations. In the second phase emphasis was put on DBM enhancements for pre-owned car sales and car exchange, MRS for appointment scheduling and workshop loading, CRM for marketing and automotive interaction center and SPP for service parts planning.
Talking about the benefits, Agarwal says that with this solution their ability to grow fast and without worrying about it has been the biggest plus point. "We are on an aggressive expansion spree and with this solution we can afford to plan it out in peace," concludes Agarwal.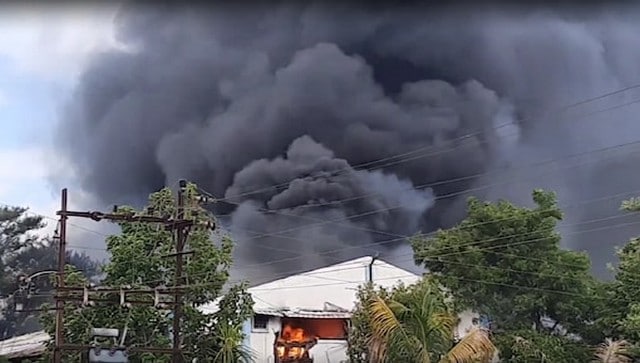 India
Search operations will resume on Tuesday morning to find out if anyone is still missing, said Sandesh Shirke, sub-divisional magistrate, Mulshi division
Entertainment
The court said the plea was defective and filed for gaining publicity.
News & Analysis
Here's a look at how countries have gone about getting big tech to pay up for news content.