Birla Sun Life Insurance Deploys IBM Cognos
Streamlines its spreadsheet based planning and budgeting process with IBM Cognos TM1.
IBM has announced that Birla Sun Life Insurance (BSLI), a joint venture between the Aditya Birla Group, India's leading transnational conglomerate and Sun Life Financial Inc, one of the leading international financial services organisation from Canada has deployed IBM's Cognos TM1solution to radically transform the entire planning cycle, from forecasting and analysis processes to budgeting and profitability modeling.
BSLI required a solution that would help them streamline their spreadsheet based planning and budgeting process for data coming for more than 600 branches and multiple products. BSLI was looking at implementing a solution that would be managed by their internal team to do better planning and forecasting. IBM Cognos TM1 helped the company to integrate operational and financial planning on demand, which can rapidly determine resource requirements and forecast future business performance. With this BSLI is able to make informed decisions and take action swiftly.
IBM Cognos catered to this need and provided BSLI with a solution that offered Financial Planning - Channel wise projections of revenue, expenses and headcount. Actuarial Model, Capex Planning – Depreciation and Lease Rental Model, Expense Analysis, Scenario Trend Analysis, Interface with Actual Data, Version Controls and Comparisons. This helped BSLI identify the different sales trends across the region and plan better for the coming months. TM1 also facilitated the BSLI team in doing what if and scenario analysis which earlier was not possible due to the time taken in managing spreadsheets for data collection.
Mayank Bathwal, CFO and Head - Institutional Sales said, "With IBM's Cognos TM1 we are able plan better, monitor performance at a granular level and thus manage profitability and capital more efficiently. The solution is easy to use software which our Finance Team can learn easily with minimal change management or skills upgrade. Also the finance team is able to support the solution for their business users with minimal support from IT Team."
"We are glad to be associated with a brand like Birla Sun Life Insurance. IBM's solutions have helped enterprises to improve their planning and sales module for a long time. IBM Cognos, is an industry standard Business Intelligence solution that has been successfully implemented across various industry verticals." said Prashant Tewari, Country Manager, Business Analytics, IBM Software Group India/South Asia "In the face of the fast-changing business environment and regulatory scrutiny, this finance-owned application compresses the time for finance to close the books and eliminates the risks associated with more manual processes, spreadsheets and legacy systems, thus enabling business stakeholders to speed decisions and report with confidence."
BSLI engaged IBM SWG Services as the Implementation Partner to have a single point of contact for the software and services. The project was planned to be completed within 100 days and was completed well within the target time and allocated budget. IBM Cognos also gives accurate reports when needed. The solution has gamut of features that provides accurate Balance Sheets, information on Policyholders' Revenue Account, Shareholders' P&L Account, Insight on Cost Allocation and Expenses, Channel Wise KPI and a Headcount Summary to name a few.
Find latest and upcoming tech gadgets online on Tech2 Gadgets. Get technology news, gadgets reviews & ratings. Popular gadgets including laptop, tablet and mobile specifications, features, prices, comparison.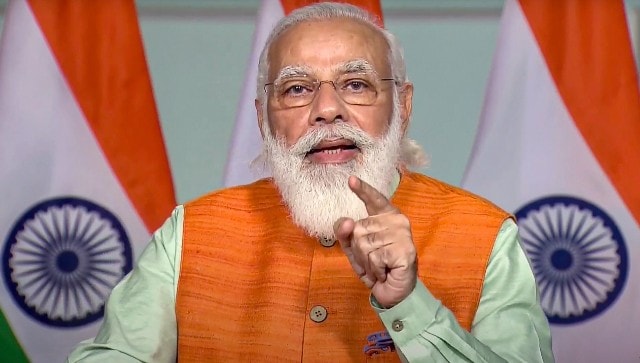 World
In the summit, Modi announced a contribution of $1 million to COVID-19 ASEAN Response Fund and stressed on leveraging strong ties between the two sides in the battle against the pandemic
News & Analysis
We take a closer look at Xiaomi's most affordable wireless neckband – the Redmi SonicBass and Oppo's entry-level TWS earbuds – the Enco W11.
News & Analysis
Sennheiser's attempt at creating a budget wireless earphone hasn't gone according to plan and leaves a lot to be desired.