As DoCoMo exits Tata Tele, Birlas may be having the last laugh in telecom
In 2006, the Tatas and Birlas fell out over Idea Cellular. Today, the Birlas are having the last laugh in telecom, and the Tatas are nursing a loss-making business as its foreign partner DoCoMo exits the alliance
Eight years ago, the Birlas and Tatas had got into a scrap over a telecom company they both had shares in along with AT&T; in traditional Indian style, the three-headed company was called Batata. When Cingular Wireless, the AT&T-owned mobile company, wanted to exit India by selling its stake, both the Birlas and Tatas wanted to take over in 2006.
The scrap was over a Birla complaint to the department of telecom (DoT) alleging that the Tatas were in violation of licensing conditions since they already had a mobile company - Tata Teleservices - in the same circles (Maharashtra). The Tatas saw this as a Birla attempt to deny them a fair exit price, and this is what sent relations between India's two biggest business groups on a tailspin. But in the end, the two partners agreed on an exit price and Birla got to own Idea Cellular.
But it is the Birlas who have had the last laugh. Idea Cellular is India's No 3 mobile company after Airtel and Vodafone, with a 16 percent revenue market share. Tata Teleservices is No 5, with less than 7.5 percent, and may be about to exit the business altogether. Idea Cellular is valued at Rs 47,561 crore in the stock market; Tata Tele (Maharashtra), the listed part of Tata Teleservices, is worth all of Rs 2,300 crore.
It is now fairly clear that the Tatas have failed in telecom, despite all the resources the group could bring to it.
Even as this is being written, the Tata group is reported to have pledged shares of Tata Consultancy Services (the group's bluest of blue chip shares) and some of its other flagship companies (Tata Motors and Tata Steel) to raise money to buy out its foreign partner, the Japanese NTT DoCoMo. DoCoMo wrote off half its investment in Tata Teleservices (Rs 14,000 crore) and is retiring hurt with around Rs 7,200 crore as compensation. It is only a matter of time before the Tatas bid goodbye to telecom, having come a cropper in all their initiatives.
Why did the Birlas succeed while the Tatas could not?
There is unlikely to be one single reason for it. No doubt, the Tatas got their strategy, marketing, positioning and tieups wrong. Idea got it all right - and its advertising campaign using Abhishek Bachchan, has been one of the most talked about in recent years.
However, at the base of it all, one cannot but suspect that the promoters of the two telecom companies made a difference.
Unlike the Tatas, the Birlas (ie, the Aditya Birla Group) are a unified business house with a family in control. Kumar Mangalam Birla is the ultimate decision-maker in the Birlas. The Tatas are less of a promoter group and more of an idea. They are too diverse to really hang together without a strong promoter, and the kind of promoter inputs available for individual businesses in the Birla group may not be there in the Tatas.
The Birlas are focused on four or five big business areas - aluminium, cement, telecom, fertiliser and, now, retailing. The Tatas are spread too thin in far more businesses - IT services, steel, automobiles, power, telecom, retailing, consumer durables, beverages, and now aviation too.
Given this background, and also the nature of family control in the Birlas, the promoter input and management focus relevant to business may be more effective here. In the Tatas, individual businesses may have more autonomy and success may depend entirely on the quality of management each one manages to garner. Also, given the iconic status of Ratan Tata (he handed over charge to Cyrus Mistry in December 2012), it appears that some businesses were driven by Tata's personal passions: like automobiles and aviation, for example.
Under JRD Tata, the Tata group developed satraps who were individually successful, but did not pull together as a group because the Tatas lacked effective shareholding control. Ratan Tata increased group shareholdings in key companies, but at the end of the day his ability to influence the direction of the group depended on his personal stature, not promoter control. It is unlikely to change much under Cyrus Mistry, who is not even a Tata, who took over in December 2012. The Tata group could be even less of a group under him.
The key to Tata control and group solvency lies in just one company - Tata Consultancy Services (TCS), which started out as a division of Tata Sons and in which the group owns nearly 74 percent. This stake is valued at nearly Rs 3,50,000 crore at current market prices. Take TCS out of the equation, and the Tata group may shrink to half its size. It is TCS that enabled Tata Steel to bid for Corus ( a company many times its size, and cause of its recent debt burdens), and Tata Motors for Jaguar Land Rover (JLR). TCS accounts for over 60 percent of the total value of the Tata Group and this value is what bankrolls the group's ability to keep its stake up in its companies.
In an era where businesses need lots of capital to invest in new products, technology, and marketing, no group can find the resources internally to simultaneously finance such huge businesses like steel, telecom, automobiles, and aviation. They have to either dilute group shareholdings, or exit some businesses altogether. Currently, it is only the surpluses thrown up by TCS that keep the group as a group.
But the downside of TCS being the only big surplus cash generator is this: there is an opportunity cost to it. The cash should ideally be used to make acquisitions and become one of the top three global IT companies with its own intellectual properties, products and platforms. TCS should be much more than an IT services company arbitraging on labour costs. It should be targeting the likes of IBM and Accenture, not playing lender of last resort to the Tata group.
Even the Birlas may have to shrink some time, but the Tatas need to shrink faster in order to focus. Maybe, now that they have failed in their telecom gambit, they can start with Tata Teleservices.
Subscribe to Moneycontrol Pro at ₹499 for the first year. Use code PRO499. Limited period offer. *T&C apply
India
Even though the NSE, as well as the BSE, extended trading hours till 5 pm Wednesday, the overall volumes could not touch the usual averages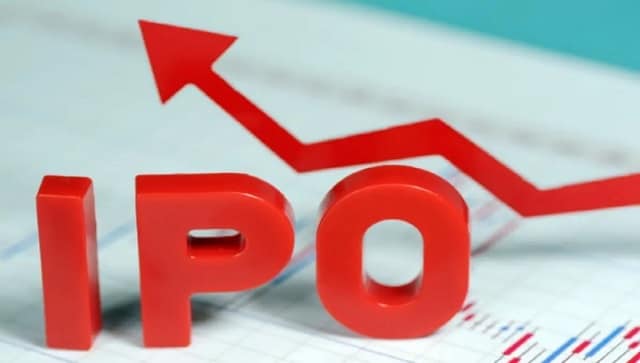 Business
The share allocation is likely to be finalised on 23 February and subsequently, the listing may take place on 26 February
India
Candidates should have passed the Class 12 examination from a recognised board or its equivalent with physics, chemistry and biology to be eligible to apply