Amazon will deliver your Diwali gift by drones in just 90 mins of placing order
Mobiles and books will be delivered within 90 minutes to three hours of an order being placed. The pilot project will be tested in Mumbai and Bangalore since that is where Amazon has its fulfillment centres.
If everything goes well, the loud buzz of drones will drown the noise of crackers this Diwali in Mumbai and Bangalore, thanks to Amazon.
According to a report inThe Economic Times,Amazon is planning to kick startitsdelivery bydrones or unmanned aerial vehicles (UAV) in these cities this Diwali.Indiawill bethe first market in the world where Amazon is launching thisservice--even before the US.It also showstheconfidence the online-shopping behemoth has in the Indian market. Last month, Amazon India announced it would invest $2 billion in the country to expand operations.
According to sources quoted in the ETreport, goods like mobiles and books will be delivered within 90 minutes to three hours of an order being placed. The pilot project will be tested in the above two cities since that is where Amazon has its fulfillment centres or storage houses.
Late last year, Amazon unveiled its plans todeliver goods to millions of its customers' doors by using a fleet of unmanned drones.
Dubbed "Prime Air" by Amazon, the vehicles could be used to deliver packages up to 2.3 kg in less than 30 minutes within a 16 km radius of Amazon's fulfillment centres. The company is developing drones that can fly at speeds of about 80 km per hour.
This wouldn't be the first time a company has made deliveryby drone and the earlier instance have ample proof to believe that launching the service won't be a cakewalk for the global major.
In May 2014, a Mumbai-based pizza outlet, Francesco's Pizzeria, used an unmanned drone to execute a delivery by taking the aerial route.
The experiment hit regulatory wall soon after.As per norms,drones are not allowed to fly above 400 feet altitude and are barred from flying over security establishments.
"An unmanned vehicle cannot be used in Mumbai without seeking the requisite security clearance. This includes aerial vehicles. The outlet never approached us for any permission. We learnt about it through the media and have demanded an explanation,"The Hindu quoted Madhukar Pandey, Additional Commissioner of Police, as saying.
Getting the required security clearances from local authorities is going to be a major concern for Amazon given the love for Indian bureaucratic red-tapism.
The use of drones in civilian and commercial matters is still a grey area even in countries where drones form part of public discussions. US authorities have recognised the commercial applications of drones, but appear to be in no hurry to set the rules. The FAA currently only allows the use of unmanned aircraft systems (UAS) by public entities on a case-by-case basis.
There isanother factor that could hamper Amazon's big plans.
Drones don't come cheap. This Reuters blogestimates that mid-level models cost about Rs 1,80,000 ($3,000). Are customers going to bear the burden of such costs? At present, customers pay about Rs 100-Rs 150 for same-day delivery, if the item is ordered before a certain time. How much more would they be willing to pay just to be able to say their items were delivered by drones?
If recent news is anything to go by, then Amazon might have crossed its Ts and dotted its Is in time for India's festival season. Last month, Amazon sought permission from US regulators to test its delivery drones near Seattle, as part of a rapid expansion of a programme that has sparked widespread debate over the safety and privacy implications of drone.
So, allowing for all things to progress according to plan, your Diwali presents this year could be delivered by a flying robotic object rather than your friendly courier-walla.
With inputs from Reuters
Subscribe to Moneycontrol Pro at ₹499 for the first year. Use code PRO499. Limited period offer. *T&C apply
India
Union Minister for Science and Technology and Earth Sciences Harsh Vardhan said there has been a 30 percent increase in the budget for these ministries.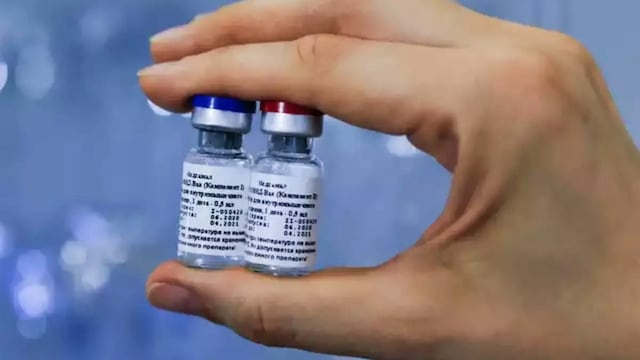 World
The WHO and FDA are looking to the global flu vaccine system to make decisions around the COVID-19 shots.
News & Analysis
The Tab P11 Pro can currently be purchased along with the keyboard cover in a special 30-day launch offer.