Agile FT Brings 'Hawanedo' To Indian Shores Through Tie-ups
The Financial Planning platform called Hawanedo helps banks, AMCs, insurance companies to graphically analyse the financial requirements of their clients and then suggest the right products to them.
Agile Financial Technologies (Agile FT), a leading provider of software and services to the BFSI sector, is entering into the emerging field of Financial Planning by partnering with Figlo, a Dutch player in financial planning software and SRE Financial Planners, a financial planning company that also runs a Financial Planning Academy.
The three companies have recently concluded their strategy roadmap in Mumbai, India and announced their partnership to the media.
Agile Financial Technologies already provides core Insurance, Wealth Management and Asset Management software along with KPO services in terms of Equity and Forex Research, IPO processing, Fund Accounting among others.
With this new partnership, Agile FT adds two additional offerings to its portfolio – that of niche financial planning software along with financial planning consultancy.
In the Netherlands financial industry, Figlo has pioneered the use of Microsoft's Surface Table computing for financial planning. Microsoft recently showcased the Figlo Surface software in the ACORD conference in Orlando as well as in Greece, Germany and Russia.
The Financial Planning platform, aptly called, Hawanedo (Have-Want-Need-Do in action), helps banks, AMCs, insurance companies to graphically analyse the financial requirements of their clients and then suggest the right products to them. The solution is available in both traditional platforms as well as on Microsoft Surface (an intuitive, touch screen table that enables financial advisors to interactively work with their clients). Financial institutions looking at gaining a competitive edge are keen to grab the surface table application to leverage the first-mover advantage.
The addition of this intuitive financial planning platform to Agile FT's existing bouquet will give it a definitive edge in the market. Agile FT, Figlo and SRE FP have formed an exclusive consortium to take this solution to market in India. Soon after, Agile FT and Figlo will also take it to the Middle East, Africa and rest of South Asia.
Kalpesh Desai, CEO, Agile FT, said, "We are very excited to partner with Figlo to offer a futuristic platform to the market that will create a paradigm shift in how financial planners can service their clients. Hawanedo promises to change the way we look at our personal finances and financial planning, providing an intuitive interface on the Web, and even on surface tables where financial planners could sit across the table with their clients and enable the advisory process intuitively and interactively. We are also pleased to partner with Sykes and Ray Equities (SRE), who will enable the knowledge platform and will be our knowledge partners to enable financial planners to use the software domestically."
"With Agile FT and SRE, we are confident that we have found a good combination to serve the financial industry, both from a financial planning knowledge perspective as well as from an IT point of view," added Albert van den Broek, Figlo's Chief Globalisation Officer.
Yogesh Gupta from SRE Financial Planners said, "It is very important to move from product selling to need-based product recommendations and we believe this kind of software will help financial planners deliver greater value to their clients."
News & Analysis
Both Alienware M15 and Dell G15 Ryzen Edition come with NVIDIA GeForce RTX 30 Series Laptop GPU.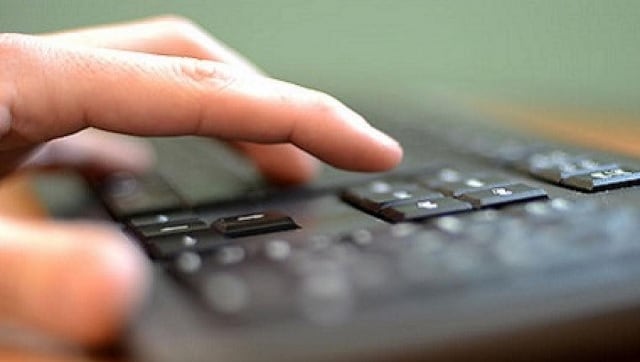 India
The exam will be held between 12-14 June in a Computer Based Test mode
News & Analysis
The Cortana content created by users – such as reminders and lists – will still be accessible through Cortana in Windows.