3 Cs To Watch Out For: Carrier Ethernet, Convergence, Collaboration
A look at technologies that are poised to gain traction this year.
Everyone in the IT domain has their own set of technology predictions for 2012. According to me, the primary technologies to be adopted in 2012 will be 'Carrier Ethernet', 'convergence of networks' and 'collaboration'. They will see major traction this year.
Carrier Ethernet
Carrier Ethernet will prove to be a critical differentiator. Enterprises will definitely look to move onto Carrier Ethernet centric gear in 2012.
Companies are finding it more difficult than ever to hold on to its server and storage consumption, which is driving CAPEX to its hilt. This tight situation is pushing companies to inculcate more lower-cost, better scalable, lower latency and more energy efficient technologies. The industry can find the solution to these worries in primary Carrier Ethernet technology platforms. It is just a question of time when enterprises start moving towards more Carrier Ethernet centric datacentres and clouds. Cloud computing will have to create a business case at the application level. At the equipment level, the business case is going to be Ethernet driven.
Convergence Technologies
Apart from Ethernet, convergence across the network layers is another trend to watch out for in 2012 that will significantly drive technology and businesses (enterprises and large enterprises). Convergence could primarily be across physical data links and network layers, between IP/MPLS platforms as well as optical platforms. The rationale behind accepting any convergence is the capacity to render monetary savings or benefits.
Whenever there is a top-line benefit in terms of being able to offer new services through convergence, then it's always accepted. The 'nice to have' convergence proposals are rejected. The deciding factor that works in favour of any kind of convergence is how business savvy the proposed convergence solutions are.
Collaboration
Thirdly, collaboration technologies will be a big hit in 2012 and the years to come. If the 19th century was about innovation, the 20th century will be about collaboration sans which, innovation will be difficult. To start on the journey, we should be looking forward to more low cost and rewarding collaborative practices. Without any hesitation, cloud computing and datacentre based collaboration will pick up pace in 2012.
Collaboration will provide a platform for skills, thoughts and ideas coming together to develop newer technologies for products, which is long due. Indian companies have been unable to make a mark on designing technologies for products and collaboration can change that. There is a pressing need for the right kind of collaboration platforms in enterprises. Cloud computing and open source technologies will provide the right roots and base for collaboration.
The author is Convener, Gigabit Networking Laboratory, IIT Bombay.
Find latest and upcoming tech gadgets online on Tech2 Gadgets. Get technology news, gadgets reviews & ratings. Popular gadgets including laptop, tablet and mobile specifications, features, prices, comparison.
India
IIT Bombay said that the link of the mock exam will open the test software on the students' browser and is provided only to give a feel for the exam.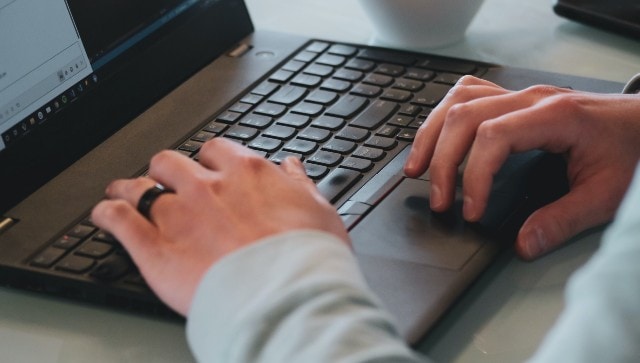 India
For any discrepancy in the admit card, candidates will have to contact their respective zonal GATE office via email along with a copy to the organising institute
India
GATE 2021 paper papers comprise of multiple-choice questions (MCQs), Multiple Select Questions, or Numerical Answer Type.