Air Passenger Charter: Govt promises relief on cancellation charges, refunds for delays and cheaper F&B at airports
Government's draft Air Passenger Charter will be put up for public consultations and then notified within a month.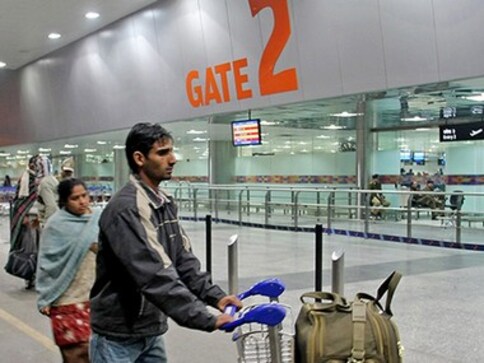 The government has released draft norms for passengers harassed by airlines over cancellation charges, offloading owing to flight overbooking, delays and flight cancellations. It has also unveiled a DigiYatra initiative that promises passengers a paperless entry into airports – but there's just one hitch. This requires a mandatory Aadhaar linkage.
That apart, there are a host of other suggestions, including reserving two seats in each aircraft for the differently-abled. These suggestions are listed in a draft Air Passenger Charter, which will be put up for public consultations and then notified within a month.
One of the most significant suggestions pertains to flights sitting on the tarmac for hours. Recently, passengers on an IndiGo Delhi-Bengaluru flight were themselves sprawled on the tarmac as a storm over Delhi and then subsequent flight duty timing limits of the crew ensured an inordinate delay.
This situation may be handled better in future as the draft Passenger Charter, released on Tuesday, says that when a flight is stationed on the tarmac for more than 60 minutes, "sufficient and free-of-charge hot snacks and beverages are to be provided to the passengers. When the flight is stationed on the tarmac for more than 120 minutes, passengers must be de-boarded." Since the IndiGo incident was obviously well over 120 minutes, the passengers would have to be brought back to the terminal.
Another significant proposal pertains to ticket cancellation charges. So in case the booking is cancelled within 24 hours for a flight that is scheduled more than 96 hours later, there will no cancellation charges. Though limited in relief, this will allow passengers to think over their bookings and make the necessary changes without sweating over hefty charges airlines routinely apply on cancellations. Existing DGCA rules stipulate domestic cancellation charges up to Rs 3,000 or base fare plus fuel surcharge per passenger, whichever is lower.
The only relief the draft passenger charter brings is to those who realise quickly they need to cancel tickets and only when the booking is made at least four days prior to the flight. For all other cases, the existing rules may continue to apply.
What about frequent complaints on flight delays and flight cancellations? Well, if the flight delay is communicated more than 24 hours prior to original scheduled time and is for more than four hours, airlines will have to offer an option of full refund of ticket to the passenger. If a delay involves a flight flying the very next day, that is beyond 0000 hours, the airline must offer additional free-of-charge hotel accommodation (including transfers).
Connecting flights
If you miss a connecting flight because of delay on the arriving flight, you will be entitled to Rs 5,000 for an over three-hour delay and Rs 10,000 for anywhere between four to 12 hours. If delay the delay is over 12 hours, passengers are entitled to Rs 20,000 compensation each.  The government had in August, 2016, asked airlines to pay fines of up to Rs 20,000 to a flyer for denied boarding and up to Rs 10,000 for delaying or cancelling a flight beyond two hours if the delay is due to carriers' fault.
Flight cancellations
There's more. In case of a flight cancellation and when a passenger is informed of the flight cancellation less than two weeks before and up to 24 hours of scheduled departure, the airline must offer an alternate flight allowing the passenger to depart within two hours of the booked scheduled departure time or refund the ticket. In case the passenger is not informed up to 24 hours of the scheduled departure time, the airlines must refund the full value of the air ticket. What happens if the flight is over booked and you are denied boarding? Well, the airline is then liable to pay a minimum compensation of Rs 5,000 and more depending on ticket value.
The charter has also suggested that airlines have two front window seats designated for persons with disabilities, which will remain blocked until close to the time of departure.
F&B
As for airports, there are a set of guidelines for airport operators too in this Charter. All airports must provide: a medical doctor available at all hours that the airport is operational, an ambulance, minimum medical support (including oxygen cylinders and defibrillators) and trained medical personnel. Airports must also provide toilets outside departure and arrival terminals, free wi-fi services for 30 minutes and affordable food and beverage (F&B) outlets. Perhaps former Finance Minister P Chidambaram's recent outburst on the price of a cup of coffee at the Chennai airport brought this on.
As for paperless travel on a domestic flight, in case you do not have a problem with using your Aadhaar card for creating an identity, all is well. But if you have privacy or other concerns over using Aadhaar, then continue travelling as before, with paper boarding passes and no self-bag drop facilities.
World
On Friday morning, a Nepal Airlines plane coming to Kathmandu from Kuala Lumpur, Malaysia, and an Air India plane coming to Kathmandu from New Delhi almost collided
Business
People can now link their Aadhaar card with Voter ID both online as well as via SMS. However, the Centre mentioned that the Aadhaar-Voter linking is voluntary and not a mandate