After Binny Bansal's exit, at least 20 executives at Flipkart may step down; Myntra-Jabong CEO Ananth Narayanan to continue
Bengaluru-based Myntra, which was bought by Flipkart in 2014, could also see a job cut of up to 500 people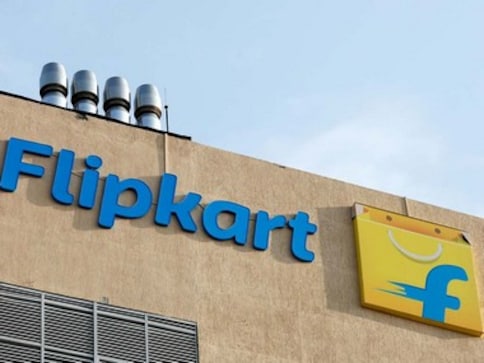 Two days after Flipkart co-founder and Chief Executive Officer (CEO) Binny Bansal resigned following parent company Walmart's investigation into a personal misconduct complaint against him, as many as 20 senior executives at the home gown e-commerce firm are likely to step down, a media report said.
The chief of Flipkart Group's Myntra-Jabong said on Friday he will continue to lead operations at the fashion unit after a reshuffle in the ranks following the ouster of group CEO Binny Bansal. "I'm very excited about Myntra," Ananth Narayanan, chief executive of Myntra-Jabong told Reuters in an interview after media reports said that he was likely to quit after he was made to report into Kalyan Krishnamurthy, Flipkart's CEO and effectively the new group head.
It was reported on Thursday that Narayanan's resignation was on the cards after Flipkart revamped its reporting structure following Bansal's exit.
One of the major reasons why the executives are looking out is that a probable merger of Jabong and Myntra with Flipkart is likely to create duplication in many roles, according to The Economic Times.
"Integration has been long due for Flipkart. Also, with the change in management in any firm, there is bound to be movement, especially outbound, leading to more resignations," Sunil Goel, MD at Delhi-headquartered search firm Global Hunt was quoted as saying by the newspaper.
Bengaluru-based Myntra, which was bought by Flipkart in 2014, could also see a job cut of up to 500 people, the paper reported, citing sources.
According to Moneycontrol, Jabong is also expected to lay off around 200-250 people. The report said that executives with designations of deputy general manager and above have been informed verbally about the decision.
Flipkart did not comment on the report. Myntra did not immediately respond to a Reuters request for comment.
Flipkart Group CEO Binny Bansal resigned earlier this week following allegations of sexual assault that dates back to a few years. Walmart Inc bought a roughly 77 percent stake in Flipkart in May for $16 billion.
"Bansal's decision to quit came after an independent investigation done on behalf of Flipkart and Walmart into an allegation of serious personal misconduct," Bengaluru-based e-commerce company and its parent American retail giant Walmart said in a joint statement.
Bansal, however, denied the allegation, the statement said.
"He (Bansal) denies the allegation. Nevertheless, we (Flipkart and Walmart) had a responsibility to ensure the investigation was deliberate and thorough," the companies said.
The investigation revealed lapses in Bansal's judgement, the statement added.
"While the investigation did not find evidence to corroborate the complainant's assertions against Binny, it did reveal other lapses in the judgement, particularly lack of transparency related to how Binny responded to the situation. Because of this, we have accepted his decision to resign," the statement said.
"Binny has been an important part of Flipkart since co-founding the company, but recent events risked becoming a distraction and Binny has made a decision to step down," added the statement.
With Bansal quitting the executive post, the group said it had accelerated the succession plan.
Going forward, Kalyan Krishnamurthy will continue to be the CEO of e-tailer Flipkart, which will include online fashion portals Myntra and Jabong, though they would operate separately.
As the country's largest e-commerce player, the 11-year-old Flipkart Group includes e-tail sites Flipkart, Myntra, Jabong and digital payment platform PhonePe.
With inputs from agencies