Ram Gopal Varma trolls Lord Ganesha on Twitter, then apologises
On the eve of Ganesh Chaturthi, Ram Gopal Varma posted a spate of tweets in which he raised 'innocent' questions about the god.
Director Ram Gopal Varma is in the news again. And in keeping recent controversies he's been involved in, it's not over his films but his tweets. This time it was thanks to his tweets on Lord Ganesha, in which he chose to expound his views, even as Ganesh Chaturthi was being celebrated across the country.
On the eve of Ganesh Chaturthi, Varma posted a spate of tweets that started with the director 'innocently' poking fun and saying:
In a series of tweets, Varma continued by questioning people's devotion towards Lord Ganesh. He questioned the basis of the holy status of Lord Ganesha, arguing that the only thing Ganesha did that his brother Kumara did not was getting the head severed. He wanted the devotees of Lord Ganesha to give a list of obstacles the Lord has removed for the followers. He asked, how could someone cut off a child's head just because he was protecting his mother's modesty.
The same director has created one of the most memorable scenes of the Ganpati immersion, in what would arguably his best film, Satya.
In a tweet he also said that his films have not been doing well at the box office because of his 'attitude towards Gods'. Following an outcry over the Twitter posts, a police complaint was registered against the filmmaker in Delhi.
But even as RGV's tweets kept trickling in, in the form of 'innocent' questions, Twitterati started giving the filmmaker a dose of his own medicine. Some even question RGV's sanity. Following the social media bashing he got, the director apologised unconditionally:
India
The video was tweeted with the caption, 'Just another day at the Narengi Military Station, Guwahati. Was he trying to break into the car to find food, or just a power push? When you coexist with wildlife, don't keep food or any item with a strong scent in parked vehicles..'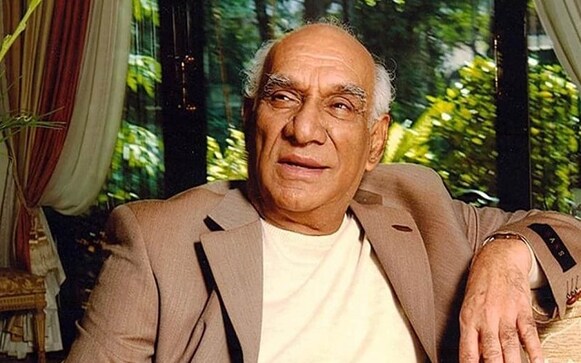 Entertainment
It is safe to say, no other director has shaped filmmaking in Hindi cinema, as Chopra has done in his five-decade-long career, which augmented his 80 years of life.
Entertainment
When actor Tillotama Shome tried her luck as an actor at thirty in Bombay and was told this is not the age to get any work, the disbelief in those words was stronger and the belief in her ability to dream to become a professional actor is what kept her alive.