Ram Gopal Varma trolls Lord Ganesha on Twitter, then apologises
On the eve of Ganesh Chaturthi, Ram Gopal Varma posted a spate of tweets in which he raised 'innocent' questions about the god.
Director Ram Gopal Varma is in the news again. And in keeping recent controversies he's been involved in, it's not over his films but his tweets. This time it was thanks to his tweets on Lord Ganesha, in which he chose to expound his views, even as Ganesh Chaturthi was being celebrated across the country.
On the eve of Ganesh Chaturthi, Varma posted a spate of tweets that started with the director 'innocently' poking fun and saying:
Does Lord Ganesha eat much more than other Gods? My doubt is becos all the other Gods are either trim or muscular

— Ram Gopal Varma (@RGVzoomin) August 29, 2014
Did Lord Ganesha have a paunch in his childhood too or did it develop in the recovery time of the elephant head operation? — Ram Gopal Varma (@RGVzoomin) August 29, 2014
Does Lord Ganesha eat with his hands or his trunk?

— Ram Gopal Varma (@RGVzoomin) August 29, 2014
In a series of tweets, Varma continued by questioning people's devotion towards Lord Ganesh. He questioned the basis of the holy status of Lord Ganesha, arguing that the only thing Ganesha did that his brother Kumara did not was getting the head severed. He wanted the devotees of Lord Ganesha to give a list of obstacles the Lord has removed for the followers. He asked, how could someone cut off a child's head just because he was protecting his mother's modesty.
The same director has created one of the most memorable scenes of the Ganpati immersion, in what would arguably his best film, Satya.
I would really love to know from Lord Ganesha's devotees a list of what obstacles he removed in all the years they prayed to him — Ram Gopal Varma (@RGVzoomin) August 29, 2014
In a tweet he also said that his films have not been doing well at the box office because of his 'attitude towards Gods'. Following an outcry over the Twitter posts, a police complaint was registered against the filmmaker in Delhi.
But even as RGV's tweets kept trickling in, in the form of 'innocent' questions, Twitterati started giving the filmmaker a dose of his own medicine. Some even question RGV's sanity. Following the social media bashing he got, the director apologised unconditionally:
All concerned pls undrstand tht my questions nd observations on Ganesha are coming from both my innocence nd ignorance on the subject matter

— Ram Gopal Varma (@RGVzoomin) August 29, 2014
All tweets I put on Ganesha were in my usual manner but unintended by me to hurt anyone's sentiments...but if they did I sincerely apologize — Ram Gopal Varma (@RGVzoomin) August 29, 2014
Entertainment
Titled Free, the movie will be directed by Montoo Bassi and will be adapted in 21 languages.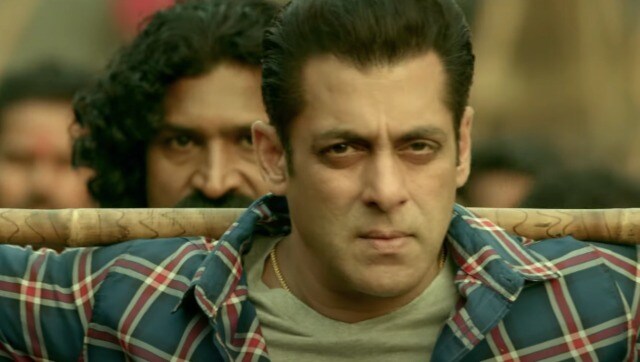 Entertainment
Salman Khan Films and Zee said they will also support families of daily wage workers who work in the entertainment industry.
Entertainment
The news came 10 days after Ashoke Pandit sought out a hospital bed on Twitter for Ajay Sharma, stating that the film editor was battling with coronavirus