No action: M&A deal value slumps 75% in first quarter
PE values also fall 39%, but exits seen likely this year<br /><br /> <br /><br /> <br /><br /> <br /><br />
Deal activity has taken a severe beating in the first quarter of 2013.
While the total value of mergers & acquisitions (M&A) deals fell a hefty 75 percent compared to the first quarter of 2012, private equity deal values also took a serious tumble, falling 39 percent, according to the latest quarterly edition of assurance, tax and advisory firm Grant Thornton's Dealtracker study.
However, excluding internal mergers and restructuring, M&A deal values increased 14 percent during the quarter. While PE deal values fell 39 percent, a worrying figure was that PE volumes also fell 26 percent in the first quarter, compared to the corresponding period the previous year.
Despite the disappointing figures, Raja Lahiri, Partner, Transaction Advisory Services at Grant Thornton in India, feels M&A activity would pick up this year. Says Lahiri: "Given the FDI regulatory changes in sectors and government's push to attract FDI, we believe that M&A deal activity should pick up in this year. As far as private equity is concerned, we could expect moderation in overall deal activity. However, pressure on PE funds to exit would trigger deal momentum on PE secondary transactions and we are already seeing some action in this segment this year."
Analysts say the poor showing could be on account of the global and domestic economic conditions. Grant Thornton says it could be driven by the interplay of factors given the macro conditions and the pressure on liquidity.
The pharma and healthcare space dominated M&A activity in the quarter. Mylan Inc acquired Agila Specialties Pvt Ltd (Strides's injectibles business) for $1.8 billion, which was the top deal for the quarter.
On the PE side, GIC invested $150 million in Greenko, which was the largest PE deal in the quarter demonstrating PE interest in renewable energy sector.
There were three qualified institutional placement (QIP) deals valued at $228.62 million in the first quarter of 2013. Seven IPOs were listed in the quarter, which raised a sum of $13.48 million from the public. The total amount raised through the IPO during the period January-December 2012 was $1.16 billion from 24 IPOs.
Find latest and upcoming tech gadgets online on Tech2 Gadgets. Get technology news, gadgets reviews & ratings. Popular gadgets including laptop, tablet and mobile specifications, features, prices, comparison.
Sports
Since the Football League's fourth tier was added in 1958, this was only the second time a top-flight side had lost by three or more goals to opposition from that level in the FA Cup.
Entertainment
M Night Shyamalan says the pandemic protocols have only facilitated the way he likes to tell stories like Servant Season 2 on Apple TV+ — singular setting, limited cast, and deliberate quietness.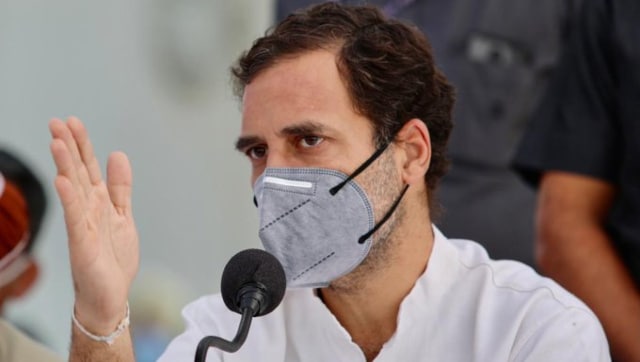 India
Gandhi was referring to allegations that the 'leaked' chats showed Goswami was reportedly privy to the Balakot air strikes beforehand