Airlift isn't a bad film, but when it comes to historical accuracy, it's laughing gas: Nirupama Rao
I was disappointed with the lack of attention to some crucial details in depiction of the government and its role in the film 'Airlift'
By Nirupama Rao
I must confess I was only halfway through the movie when I began to tweet about Airlift.
"Airlift" the movie falls completely short in its research on role of @MEAIndia in 1990-91 Gulf War.

— Nirupama Rao (@NMenonRao) January 25, 2016
You will have read the oral history transcript of Ambassador KP Fabian who was Joint Secretary (Gulf) at the time of the Kuwait war, which throws a very different light on the role of government in the whole evacuation saga when compared to the treatment of the subject in the film (in fact Fabian is completely AWOL in Airlift).
My critical comments stemmed from the manner in which the MEA was portrayed in the film: bumbling, stereotypical I-am-a-bureaucrat-ergo-I-am-not-born-to-serve-but-tend-to-my-own-interests, and hopelessly out-of-sync with the march of history.
I have no quarrel with fiction but not when it's projection of govt's role is biased and ludicrous. https://t.co/Q3767O4UUA

— Nirupama Rao (@NMenonRao) January 25, 2016
"Joint Secretary" Kohli, who of course comes off as a well-intentioned and helpful official, hardly looks or acts like a joint secretary to the government of India (who is key to policy-making within the government), but is sunk in a morass of files with only his tiffin carrier and cup of tea (whose rim he carefully wipes) as solace.
Of course, he grows in heroic stature as the movie progresses but the system he represents is still shown as rather crass and indifferent. You must visit joint secretaries in South Block to observe the eminence of position and dignity of office that they enjoy. They sit in solitary splendour in impressive offices, not in sections surrounded by files – surely, the film makers could have come up with a more realistic setting.
Not true. Kindly enumerate. Our diplomats are by and large extremely dedicated and conscientious. https://t.co/SgP1v4A7Cu

— Nirupama Rao (@NMenonRao) January 25, 2016
To portray the Embassy in Kuwait as having been evacuated of all staff and officers is not correct. Only non-essential staff and of course families would have been evacuated. The ambassador and his core team would have stayed on (as indeed they did as corroborated in ambassador Fabian's account). The portrayal of the ambassador in Baghdad is also ridiculous. Ambassador Kamal Bakshi was one of our brightest and most competent diplomats (he served in the office of Prime Minister Indira Gandhi) and I cannot imagine him offering the hero a Baghdadi biscuit as consolation with the salvo that there was little he could do to help stranded Indians.
Further, the depiction of the then foreign minister, (IK Gujral) as a person with little time for suffering Indians in Kuwait is totally off the reservation. Gujral, although he went to Baghdad and embraced Saddam, was there with the express purpose of finding a way to effect the evacuation of our nationals in Kuwait and was very much involved with the whole process.
I am totally aware of the fact that this was not a documentary and that a feature film comes with the license to interpret historical events in order to present an interesting and compelling narrative. But I was disappointed with the lack of attention to some crucial details in depiction of the government and its role – surely, Ministry of External Affairs (MEA) could have been consulted by the producers for their inputs? That would have made for a much more credible account.
The way Bollywood films go, this was not a bad one at all, but that still does not take away from the fact that the treatment of MEA was deeply troubling. Maybe the ministry needs to be a little more out there in helping craft a better narrative of its achievements! Molto crescendo! Fortissimo! That's advice for the MEA!
The author is former Indian foreign secretary and ambassador to the US and China.
Find latest and upcoming tech gadgets online on Tech2 Gadgets. Get technology news, gadgets reviews & ratings. Popular gadgets including laptop, tablet and mobile specifications, features, prices, comparison.
World
No one immediately took responsibility for the attack, but Iraq has seen assaults perpetrated by both the Islamic State group and other militia groups in recent months
World
In a statement posted on the group's Telegram communications channel early Friday, Islamic State claimed two of its men blew themselves up in Tayaran Square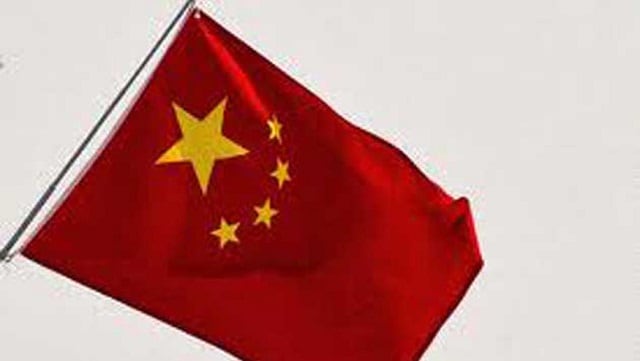 India
Chinese Foreign Ministry spokesperson Hua Chunying also told a media briefing that Beijing has never recognised Arunachal Pradesh, terming the Indian state 'illegally established on Chinese territory'