Replacing the original Fiat taxi...
And why the e-rick may not be the best option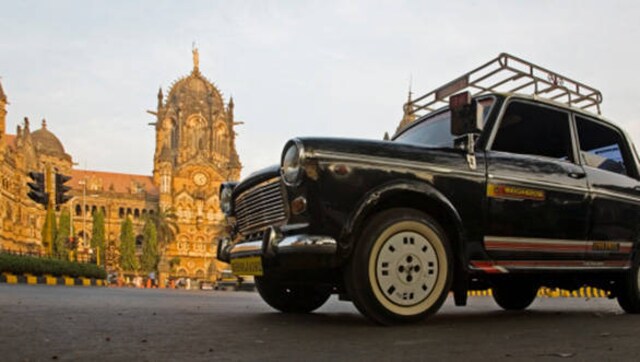 Recently, I caught up with a friend who immigrated to America some decades back. He was visiting Mumbai after a while and mentioned he was surprised to see so few Fiat cabs on the roads. He said, "When I landed in Mumbai with my daughter and American wife, who were visiting India for the first time, I booked a regular cab because I wanted her to experience the Fiats I grew up with. On coming out, we found the cab allotted to us was a Maruti Alto. In its boot was an LPG cylinder and no space for any luggage. It had a roof carrier, but that was too small to accommodate our entire luggage. I was forced to send my wife and daughter alone in this small cab to our hotel and they are still cribbing (about it). I had to plead with another cab to take me and the luggage, because they said they can only go with a customer if he has done a prior pre-paid booking inside the airport. And now that I had exited the terminal, the security would not allow me inside. It was a real shitty welcome to India."
This is indeed a ridiculous state of affairs. While the Government was very right in phasing out the old Fiats, most of which were in a horrible condition, the replacements have been given no thought. The cab owner will obviously pick the cheapest car with minimum maintenance and running costs. He is only interested in his profit, not the comfort or convenience of his customer. It's the job of the Government to make rules that also benefit the passenger. Yes, we do have fleet cabs, Uber etc, who use bigger and more comfortable cars, but they are still fewer in number than the regular ones.
When Fiats were being replaced, the Government should have come up with a policy that included three different categories of cabs, namely Mini Cabs, Midi Cabs and Maxi Cabs. As the name suggests, the Mini Cabs category would use small hatchbacks like the Alto, Hyundai i10 etc. The Midi Cabs would be vehicles like the Maruti Van, sub-four metre saloons etc. And Maxi cabs would be vehicles like the Nissan Evalia MPV and mid- size saloons like the Sunny, Mahindra Logan, Tata Indigo etc. The Mini Cab would run in congested areas and cater for city commutes. The Midi Cab could operate at railway stations, airports etc and cater to couples or individuals, while the Maxi Cab would serve bigger families arriving or leaving the city. They could also be used for inter-city commutes. A great opportunity to implement such a sensible policy has been lost.
But when has our Governments believed in 'sensible policies'? Some five or six years back, electric battery operated rickshaws became popular in several parts of our country, including Delhi. Many senior politicians supported these e-rickshaws. But, as per the Motor Vehicle Act of 1988, e-rickshaws powered by motors up to 650W were considered as 'non-motorised vehicles' and did not come within the ambit of the act. What did this mean? That no quality test of any sort was needed for an e-rickshaw.
Manufacturers could make what they wanted and sell without any checks. No certification, registration or insurance of any sort was required. Any person was free to drive an e-rickshaw. You did not need a licence and underwent no training. Even a maid who had not even ridden a bicycle before could drive one! Yes, in Delhi, some maids took loans and bought and started using e-rickshaws. When asked by media persons if they took some training, one maid said her brother taught her the controls and then she was off. Did she know any traffic rules? No. Could she read road signs? No. She knew nothing but she was still driving an e-rickshaw and plying customers. Now comes the best part. She never stopped at any traffic lights. Why? The cops could not catch or fine anyone on an e-rickshaw. Why? How do you fine someone on a 'non- motorised vehicle'? There was no law for it. So for a while, the e-rickshaws and their drivers were free to do as they pleased.
This obviously led to a lot of chaos and even resulted in several accidents. A lady with a baby was walking on a busy street with many food stalls. An e-rickshaw hit her from behind and the baby slipped out of her hands and fell into a frying pan, dying an agonising death. Did the Government do anything? Obviously not. After taking "judicial notice" of this incident, the Delhi High Court banned e-rickshaws and advised the Government to bring in proper regulations and until this was done, the e-rickshaw would stay off Delhi's roads.
On March 11, 2015, the Rajya Sabha passed an amendment bill to bring e-rickshaws under the Motor Vehicles Act. Now they need to be registered and the drivers require licences. But there is still no regulation on their design or safety. They continue to be fully open with just a canopy on top. Passengers sit on a bench seat with flimsy armrests at both ends. Ladies in Delhi say they feel safe in such vehicles, because being in public view provides them protection. But in the case of a road accident, they have no protection at all.
Auto
New bill proposes to amend 68 of the 223 sections in the existing Motor Vehicle Act
Auto
Touted as "India's first 100 per cent indigenously designed and developed, zero emission green e-rickshaws"