2015 Raid de Himalaya: Lhakpa Tsering declared overall winner
Raj Singh Rathore, the initial winner, was disqualified from the competition because of fake registration papers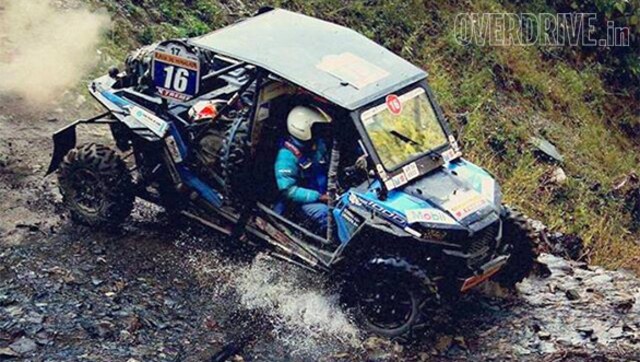 Lhakpa Tsering, from Arunachal Pradesh, has been declared the winner of the 2015 Raid de Himalaya after Raj Singh Rathore, the initial winner, was disqualified from the competition. Rathore had set the fastest time in the 4x4 category, while Lhakpa and Suresh Rana finished second and third respectively.
After the rally had ended, Rana made an appeal stating that since Polaris quads can't be registered in India, they aren't eligible for an overall win according to the Raid's Supplementary Regulations. When this had reached the Indian Motor Sports Appeal Court (IMSAC), it carried out an enquiry regarding the matter. Although the appeal made by Rana was factually wrong, certain revelations came to light during the investigation. The enquiry revealed that Rathore's Polaris wasn't registered at all, but the other Polarises that were entered, like those driven by Lhakpa and Lowis Siangshai had legitimate registration papers.
"The numbers presented on Raj Rathore's quad are not registered in the Allahabad RTO. The Supplementary Regulations say that you can only be eligible for an overall win if you are in possession of a registration certificate (from the RTO). So it transpires that he was not in possession of the certificate, and subsequently the SRO also says that a wrong or untrue entry in your registration form will lead to your exclusion," said Vijay Parmar, the president of Himalayan Motorsport.
Parmar also mentioned that next year, the Raid de Himlaya would include the Moto Quad Xtreme category (two-wheeler category) for the overall title, and that there would be prizes for the fastest participant on each stage.
Revised overall results:
Tsering Lhakpa and Venu Ramesh Kumar - 10:56:58
Suresh Rana and Parminder Thakur - 11:07:50
Harpreet S Bawa and Virender Kashyap - 11:33:24
India
Recently Vinod Rawat lived his dream of riding the Raid de Himalaya — the world's highest motorsport rally that was flagged off from Leh.
Auto
Trackside view and view from the cockpit too. Here are motorsport stories that we simply loved experiencing in 2016
Auto
Subhamoy was known as an affable character, quiet, but game for the hardiest adventure