Yemen blast: Car bomb kills two, injures four in govt bastion of Aden
A car bombing hit the finance ministry building in Yemen's government bastion of Aden on Wednesday, killing two guards and wounding four
Aden: A car bombing hit the finance ministry building in Yemen's government bastion of Aden on Wednesday, killing two guards and wounding four, a security source said.
It was not immediately known if the car was driven by a suicide bomber or not, the security source said, requesting anonymity.
No group has claimed responsibility for the dawn attack that partially destroyed the finance ministry branch in Khour Maksar in the temporary capital.
Aden has witnessed a series of bombings including suicide attacks that have killed hundreds of people, some of them claimed by the Islamic State jihadist group.
A Saudi-led coalition has been fighting an alliance of pro-Iran Huthi militias and forces loyal to former president Ali Abdullah Saleh since March 2015.
The mission has expanded to include operations against jihadist groups, both Islamic State and Al-Qaeda, which have exploited chaos to gain footholds in government-held southern Yemen.
The Yemen war has killed more than 8,650 people, the majority civilians, and pushed the country to the brink of famine.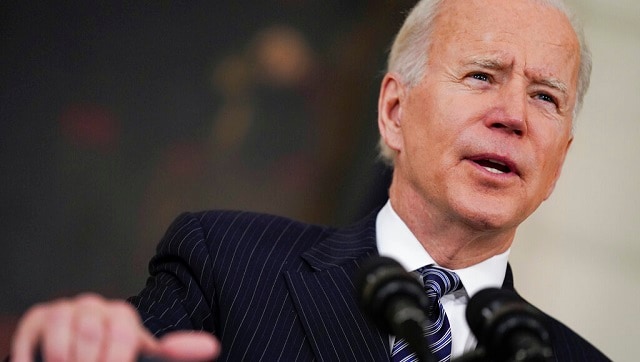 World
Biden said the US military will continue to assist Iraq in its fight against the Islamic State, and the security relationship will be focused on training and intelligence-sharing
World
Meanwhile, Russia on Wednesday said that the Taliban is a 'current reality' in Afghanistan and it must deal with the problem of terrorism and other related issues in order to become legitimate