Xi's India visit: Will China's president take steps to resolve border dispute?
Chinese President Xi Jinping's upcoming India visit (17-19 September) has important ramifications not just for India and the region but the whole world.
Chinese President Xi Jinping's upcoming India visit (17-19 September) has important ramifications not just for India and the region but the whole world.
Xi's India visit will be the barometer to gauge which way bilateral relations between Asia's number one and number three economies are going. An important aspect is that perhaps for the first time in the history of Sino-India bilateral relations since the 1962 war, a Chinese leader is visiting India but not Pakistan.
Xi was scheduled to visit Pakistan too but he canceled the Pakistan leg of his South Asia tour last week in view of the volatile political situation in Pakistan.
This makes the regional strategic matrix even more interesting. It also proffers a unique opportunity for India and China to do business together by dehyphenating Pakistan, though one must understand that such a dehyphenation has come about by default, not by a conscious intent on part of the Chinese.
This writer understands that Xi has made elaborate preparations for his India visit and he would be pulling all stops to ensure that it proves to be more substantive and fruitful than Prime Minister Narendra Modi's highly successful visit to Japan which concluded ten days ago. Straws in the wind suggest that Xi will try to outmatch Japan in wooing India in every field.
But then the proof of the pudding is in eating. The biggest USP of Modi's Japan visit was Tokyo's pledge to invest $35 billion in India over the next five years, which means Japanese investment of $7 billion per annum over the next five years.
There are indications that Xi may outmatch the Japanese offer. China is eminently well placed in doing so as it has very deep and long pockets. It is only a question of political will. Xi may demonstrate this political will in his maiden visit to India as Chinese president. One will have to wait and watch if that happens. It will be a welcome problem of plenty for India if it indeed happens.
The future of Asia, and indeed the world, depends on China and India, the two Asian giants who have fought a war in 1962. But to make that happen, the two sides will have to bury the bitter memories of the past and move on.
They cannot do that until the vexed problem of boundary dispute is resolved amicably. Will Xi think out of the box and demonstrate political will to resolve the boundary dispute? This is the million dollar question.
The only solution to this problem, which India has been assiduously trying for past several years, is that the boundary dispute resolution should be such which does not entail exchange of territory and which does not displace populations on either side of the borders.
But this is easier said than done. For this to happen, the mindsets of the peoples will have to undergo a sea change. Right now things are not that rosy. Indians and Chinese look at each other with a lot of distrust. This is demonstrated by the role of the media in India and China towards each other. The media in both the countries is full of negative stories about each other.
The two sides have a lot to work in another important area too -- international diplomacy. Both sides have to assure each other on important areas of concern in this context.
For China, the biggest bug bear is India's increasingly thick ties with Japan and the United States.
For India, the most worrying red rag is China's relations with Pakistan and Beijing's strategic maneuvers in India's backyard -- South Asia.
The two sides have to take effective steps to assure each other that they will not step on each other's toes in this context.
Both sides stand to gain a lot from each other. Their economies can be coalesced and integrated closely for mutual benefit. They can be important actors in each other's growth stories. They can, and need to, focus on sending millions of tourists to each other every year as nothing can be a better and more effective way of bolstering people-to-people contacts than tourism.
If this happens and both sides contribute to each other's growth story and if they leave aside their mutual distrust and rivalries of all kinds, the biggest bonus will be the world peace. Nothing can be a bigger incentive and bonus than this.
India can gain from China its expertise in handling big ticket infrastructure projects and completing them on time. China has demonstrated to the world its proven capability in this area and has stunned everybody by delivering huge infrastructure projects in an amazingly short time.
China also stands to gain a lot from India. Apart from getting access to India's huge nearly two trillion dollar economy, China also stands to win the hearts and minds of 1.2 billion Indians if it were to open its purse strings for investing in India. This will be a win-win situation for both the sides.
Chinese companies stand to get value for their money by investing heavily in India. This will inevitably pave the way for galvanizing Indian investments in China too.
Both China and India have made impressive strides in the vital areas of defence and space. Both the countries have shown to the world that their efforts at indigenization in these two sectors have paid rich dividends. If China and India cooperate in these areas they can pluck the stars and reach the moon, both literally and figuratively.
China and India can get back to the slogan of the fifties "Hindi-Cheeni bhai-bhai" (Indians and Chinese are brothers) only if they resolve their boundary dispute by addressing mutual concerns. They need to do this in double quick time. Yes, they can!
The writer is FirstPost Consulting Editor and a strategic analyst who tweets @Kishkindha
Subscribe to Moneycontrol Pro at ₹499 for the first year. Use code PRO499. Limited period offer. *T&C apply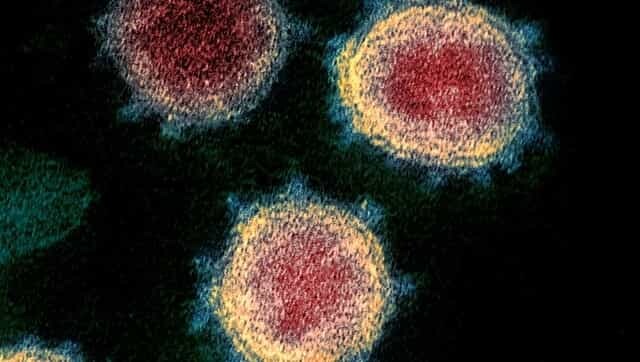 World
Chinese foreign ministry spokesman Wang Wenbin said Beijing's testing methods were 'science-based' and in accordance with the changes in the epidemic situation
Entertainment
The anime industry's growth has only widened the gap between the profits the animators' work help generate and their paltry wages, leaving many to wonder whether they can afford to continue following their passion
World
US State Department spokesman Ned Price said the country condemns China's 'continuing assault on democratic institutions in Hong Kong'