Xi unveils China's new leaders but no clear heir-apparent: Why president refuses to divulge successor and what it means for India
Xi broke away from an unwritten party tradition introduced by former leader Deng Xiaoping who wanted to bring a semblance of order into an opaque and fractious power-transition process.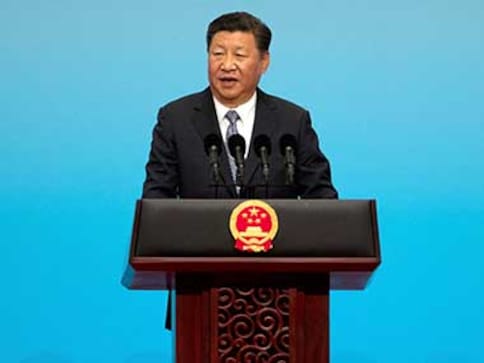 The video from the Time magazine, that catches the moment when 'Xi Jinping Thought On Socialism With Chinese Characteristics For New Era' is written into the Communist Party charter, is at once comical and bone-chilling the way all political theatres in authoritarian regimes are. Had he been alive, Charles Chaplin may well have used it in The Great Dictator. As Xi cast the vote for himself, nearly 2,500 hands went up in unison. When it came to opposition to the motion, all hands stayed firmly down as repeated and loud echoes of 'no' reverberated in the Great Hall of People in Beijing. It was time, then, for applause.
The moment catches in a nutshell the fearful control Xi Jinping has managed to exert over the 89-million-member party that rules over the world's fastest emerging superpower -- an impression that was reinforced on Wednesday as five new Politburo Standing Committee members were paraded before the world in a puppet ceremony at the end of the 19th Communist Party Congress.
None of the five who were promoted to China's apex decision-making body to join party general secretary Xi and Prime Minister Li Keqiang (to make up the requisite seven) are below 60 years of age. This indicates that none among Xi's chief of staff Li Zhanshu (67), vice Premier Wang Yang (62), chief theorist Wang Huning (62), party personnel chief Zhao Leji (60), and Shanghai party secretary Han Zheng (63) could be considered as heir apparent to Xi when he is expected to step down in 2022, having completed 10 years as president.
Xi broke away from an unwritten party tradition introduced by former leader Deng Xiaoping who wanted to bring a semblance of order into an opaque and fractious power-transition process. In doing so, Xi has reconfirmed the notion that in the Communist Party and in the country, he now enjoys almost Mao Zedong-like status.
The comparison with the founding father of modern China should not be a casual observation. Xi is only the second leader after Mao to have both his name and philosophy written into the party charter, an honour that was accorded to Deng only in death. Xi's predecessors Hu Jintao and Jiang Zemin's thoughts and theories were incorporated, but their names were not.
Beijing-based political commentator Zhang Lifan tells Telegraph, UK: "This is Xi's era – and it's an era he has created for himself… Mao had to wait 24 years until he had his ideology included in the constitution. But for Xi it was only five."
Xi's Thought On Socialism With Chinese Characteristics For New Era will now be ideologically enshrined, doctrinally enforced and scrupulously implemented at every level of the Chinese society (schools, universities, media, government agencies, political speeches) and opposition to Xi will be tantamount to maligning the Communist Party — a sacrilege with disastrous consequences. It is clear that Xi could afford to break away from Deng-introduced tradition because his stature is now officially above the former leader in a strictly hierarchical environment of Chinese politics.
That brings us to the key question that dominated the latest edition of the quinquennial Party Congress. Why did Xi avoid naming a successor? There are several possibilities:
One, Xi was not keen on naming a successor because anointing an heir at this stage, when he has just been reconfirmed for a second term (a mere formality) as president, may serve to weaken his authority. Media attention will shift to the heir apparent, his moves will be closely scrutinised and Xi's stature, from a Mao-like pedestal, will crash to the rank of a lame duck.
Two, the assumption that Xi is serving his final five-year term is itself under question. Having amassed unprecedented and unassailable power by enshrining his name and thought into the party charter, Xi may now initiate structural changes in the national Constitution and secure a life-term as president. He certainly is in a position to do so, having clinically removed each and every obstacle along the way.
The central committee, politburo and the all-powerful standing committee now stands recast and populated with Xi's allies and faithfuls. Most of his opponents are now either jailed on corruption charges or disempowered. Their protégés have been shown the door. Liberals have either been jailed or purged. Xi has also recast the top military leadership, packing key roles with allies.
The extent of Xi's authoritarianism can be gauged from the fact that major western news organisations whose coverage of Party Congress proceedings has not been to Xi's liking, were blocked from covering Wednesday's event. The list includes BBC, Financial Times, The Economist, New York Times and The Guardian. Naming a successor is always going to be difficult for such an insecure man.
Three, Xi may figure out a way to stay relevant within the Chinese power structure beyond his stipulated second term because he feels that his work of 'making China great again' will remain unfulfilled by 2022. In his work report unveiled during the Party Congress, Xi repeatedly uttered the term 'new era'. He is trying to fashion himself as the man who will achieve sole superpower status for China — shaping the collective consciousness of Chinese people into a reality by 2050. In that sense, if Mao was the builder and Deng was the one to bring prosperity, Xi will usher China into the logical third stage of development.
Four, the decision to not name a successor could even be a benevolent one. The most talked-about names — Guangdong party chief Hu Chunhua (54) and Chen Miner (57), the chief of Chongqing province — have been placed into the party politburo, which is one step below the all-powerful standing committee. This could have been deliberately done to avoid putting either Hu or Chen under premature pressure, or making the chosen one vulnerable to inner-party machinations. Both have age on their side and either one could be inducted into the standing committee at a later stage through a plenum.
Five, viewed in the context mentioned above, Xi's action could also be interpreted as an attempt to "reform" the transition process whereby potential successors are given the time to groom themselves, prove their worth and loyalty to the process. Xi might be laying down new rules here.
What does a powerful Xi mean for India?
It is clear that Xi is totally and firmly in command, and shall continue to do so in the foreseeable future. For India, a more powerful Xi brings more threats than opportunities.
The One Belt, One Road (OBOR) project is now ensconced into the party constitution. This imbibes Xi's flagship infrastructure scheme with a sort of 'sacredness' and opens up the avenues of greater state-sponsored funding. And with China Pakistan Economic Corridor (CPEC) being accorded a "flagship status" in OBOR, there is now every chance of greater friction with India over a scheme that is a geopolitical, geostrategic threat to New Delhi and violates its sovereignty.
While delivering the opening address to the Party Congress, Xi had made it clear that "China will never pursue development at the expense of other's interests, but nor will China ever give up its legitimate rights and interests. No one should expect China to swallow anything that undermines its interests".
On Saturday, Zhang Yijiong, who heads the Communist Party's Tibet working group, issued a warning against a foreign government on Dalai Lama on the sidelines of the Party Congress. According to a report in The Hindustan Times, Zhang said, "Any country, or any organisation of anyone, accepting to meet with the Dalai Lama, in our view, is a major offence to the sentiment of the Chinese people."
In China's manicured and sanctified political environment, such a statement should be seen as carrying the highest seal of approval. India should get ready for a period of increasing friction on border disputes, and heightened Chinese sensitivity over Dalai Lama's interaction with Indian politicians. A harder line on Tibet and renewal of Doklam-like conflicts cannot be ruled out.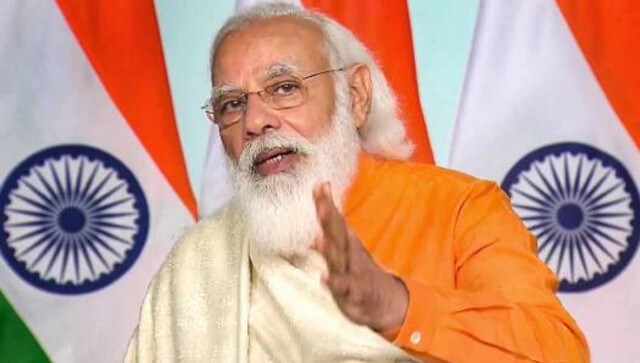 India
Huge celebrations have been planned for the occasion, with over 71,000 diyas to be lit at Varanasi's Bharat Mata temple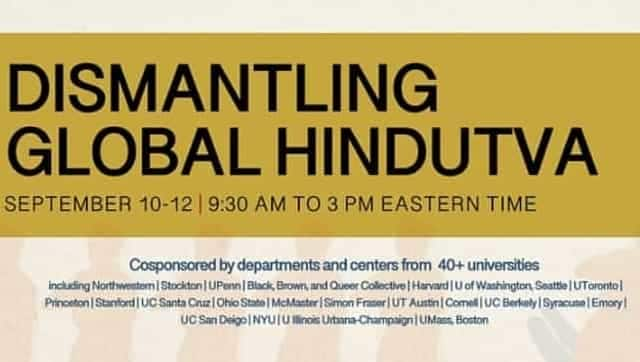 India
The Hindu dharma represents the world's most ancient continuously practised, indigenous spiritual and philosophical tradition
India
A Chinese Foreign Ministry statement on Friday said that Wang hoped India will meet China halfway to move the border situation towards stability and shift it from 'urgent dispute settlement to regular management and control'