Xi Jinping in Moscow: Will Chinese president convince 'good old friend' Vladimir Putin to end war in Ukraine?
Chinese president Xi Jinping is in Russia to meet his 'good old friend' Vladimir Putin. The two are expected to discuss a host of issues, including the war in Ukraine. Xi is likely to play peacemaker and reiterate Beijing's proposal to settle the conflict
Chinese president Xi Jinping's first visit to Russia since Moscow invaded Ukraine has grabbed eyeballs around the world.
The three-day trip to Moscow commenced on Monday (20 March) and will conclude on Wednesday.
China's foreign ministry has described Xi's trip as "a visit for peace" that aimed to "practice true multilateralism… improve global governance and make contributions to the development and progress of the world".
"At present, changes not seen in a century are rapidly evolving, and the world has entered a new period of turmoil," Chinese foreign ministry spokesman Wang Wenbin said last Friday, as per Deutsche Welle (DW).
"China will uphold its objective and fair position on the Ukrainian crisis and play a constructive role in promoting peace talks."
This is Xi's first state visit to Russia in four years, noted AFP.
Will Xi Jinping's Moscow trip help in brokering peace between Russia and Ukraine? Why is the visit significant for both China and Russia?
What to expect when Xi and Putin meet?
Russian president Vladimir Putin and his Chinese counterpart would have a one-on-one meeting over an informal dinner Monday, before discussions on Tuesday, Putin's top foreign policy adviser Yuri Ushakov told Russian news agencies.
As per the Kremlin: "During the talks, they will discuss topical issues of further development of comprehensive partnership relations and strategic cooperation between Russia and China".
Xi and Putin are also expected to sign an agreement on "deepening the comprehensive partnership" between China and Russia, as per BBC.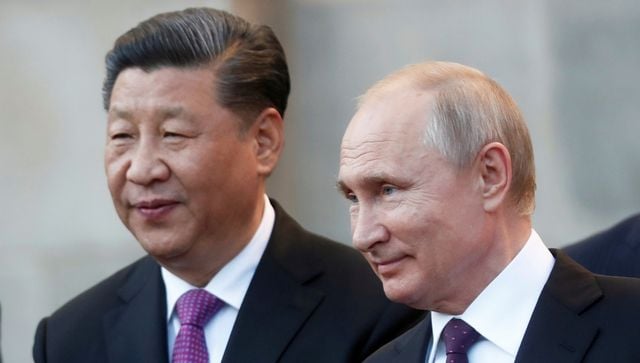 According to experts, the two leaders could sign agreements to strengthen trade, particularly in energy, and also make more efforts to trade in their own currencies, Politico reported.
The two leaders also expected to sign a joint declaration on Russian-Chinese economic cooperation until 2030, as per AFP.
Will Xi Jinping act as a peacemaker?
As per a Politico report, the Chinese leader is likely to reiterate his country's "position paper" to settle what Beijing calls the "Ukraine crisis."
In its position paper released on 24 February 2023, one year anniversary of Russia's invasion of Ukraine, China called for a ceasefire between Russia and Ukraine.
Saying there are "no winners in conflict wars", the 12-point peace proposal asked for "direct dialogue" and "relaxation of the situation".
Beijing has refused to condemn Russia's invasion of Ukraine, as well as does not refer to it as such.
The United States has said it would reject any ceasefire in Ukraine proposed during Xi and Putin's meeting.
"If you look at their 12-point so-called 'peace plan,' it talks about a ceasefire," National Security Council spokesman John Kirby said last week.
"A ceasefire now is effectively the ratification of Russian conquest and would, in effect, recognise Russia's gains and its attempt to conquer its neighbours territory by force," he was quoted as saying by New York Post.
"A ceasefire at this time – while that may sound good – we do not believe would have that effect," he said.
As per The Wall Street Journal report, Xi could talk on the phone to Ukrainian president Volodymyr Zelenskyy – for the first time since the war began – after his Moscow trip.
Last Thursday, China's top diplomat Qin Gang spoke to his Ukrainian counterpart, Dmytro Kuleba, on call. As per China's foreign ministry, Qin emphasised that Beijing has "committed itself to promote peace and advancing negotiations and calls on the international community to create conditions for peace talks",
The US has said it hopes Xi will contact Zelenskyy to discuss the conflict.
"We also hope that President Xi will reach out to President Zelenskyy directly, as we continue to believe that it's very important that he hears from the Ukrainian side as well and not just from Putin," Kirby said, as per DW.
ALSO READ: One Year of Russia-Ukraine Conflict: How India emerged as a peacemaker, while China's neutrality became doubtful
Due to Russia's close ties with China, any efforts by Xi to broker peace would be viewed sceptically by the West.
While China has called for respecting the sovereignty of all nations, meaning Ukraine, it has also said that the "legitimate security concerns" of other countries – meaning Russia – must be taken into account.
The US said earlier that China was mulling supplying weapons to Russia. The claim has been denied by Beijing.
Politico reported last week citing customs data that Chinese companies, including one associated with the government in Beijing, have sent 1,000 assault rifles and other equipment to Russian companies. The report says that this equipment, which also includes drone parts and body armor, could be used for military purposes.
Ukraine was "unlikely to accept China as a mediator since it is not viewed as neutral or impartial", Elizabeth Wishnick, a professor and Chinese foreign policy expert at Montclair State University in the US, told Channel NewsAsia (CNA).
Kyiv has maintained that any proposal to end the war must include the full withdrawal of Russian forces from Ukraine's borders in place since the Soviet Union collapsed in 1991.
BBC says Xi's visit is a "clear sign of support for Russia and its president". It has come at a time when Russia is under severe global pressure.
Notably, the trip was announced on Friday, the same day the International Criminal Court issued an arrest warrant against Putin for alleged war crimes over the Ukraine war.
What does the visit mean for China?
Observers say China wants to establish itself as a bigger player on the global stage.
Xi played a crucial role in the rapprochement between Middle Eastern rivals Iran and Saudi Arabia earlier this month.
"Xi would want to be seen on the global stage as a statesman whose influence at least equals that of the US leader," Wang Jiangyu, a law professor at City University of Hong Kong, was quoted as saying by Reuters.
Moreover, Beijing is hoping to avert criticism that it has sided with Russia in the war, despite claiming to be neutral.
"Stopping the war is everyone's wish, given Europe stands to lose such a lot and the United States may not be able to support Ukraine for as long as it thinks it can," Wang Yiwei, director of the Institute of International Affairs at Beijing's Renmin University of China, told CNA.
"China can put forth its views on both sides – it can say it is a trusted friend of both Ukraine and Russia. I think this is very significant."
Whether Xi's visit could change the course of the war would depend on his peace efforts.
"Whether (China) is actually stepping up its efforts to play peacemaker in a meaningful way will depend on the substance of what it proposes during meetings with leaders from Ukraine and Russia," Ja Ian Chong, an associate professor at the National University of Singapore, told CNA.
"Their previous peace plan was more about general principles than actionable proposals."
Why Xi's visit is important for Russia?
Last February, just weeks ahead of Russia's invasion of Ukraine, Xi and Putin declared a "no limits" partnership.
Previously, Xi has called Putin his "dear old friend". With the West isolating Russia over the Ukraine war, Putin needs this friendship more than ever.
"Putin wants an even relationship with China, like with a twin brother, but it's not the case," analyst Timothy Ash told AFP.
"Russia has no other option" than to turn to China, he said.
China, a key ally of Russia, is the largest buyer of Russian oil. The trade relations between the two countries have grown despite the war.
Amid Western sanctions on Moscow, Beijing has also provided a market for Russian goods.
AFP reported citing Beijing customs data that China's trade with Russia reached a record $190 billion in 2022.
The Russian president said Sunday that relations between Moscow and Beijing were at "the highest point", as per AFP. 
Both Putin and Xi seek a "multi-polar world" without US domination, noted BBC.
"Putin is building his own bloc. He doesn't trust the West anymore – and he never will again," journalist Dmitry Muratov told BBC.
"So, Putin's looking for allies and trying to make Russia part of a common fortress with China, as well as with India, some parts of Latin America and Africa. Putin is building his anti-Western world", the former Nobel Peace Prize laureate added.
In this "anti-Western world", Russia is heavily dependent on China, especially as the war continues, reported BBC.
With inputs from agencies
Read all the Latest News, Trending News, Cricket News, Bollywood News,
India News and Entertainment News here. Follow us on Facebook, Twitter and Instagram.
also read
World
Negotiations over the EU's 11th package of sanctions on Russia have stalled due to opposition from Greece and Hungary, which want their companies removed from a list of 'war sponsors' compiled by Kyiv, according to a report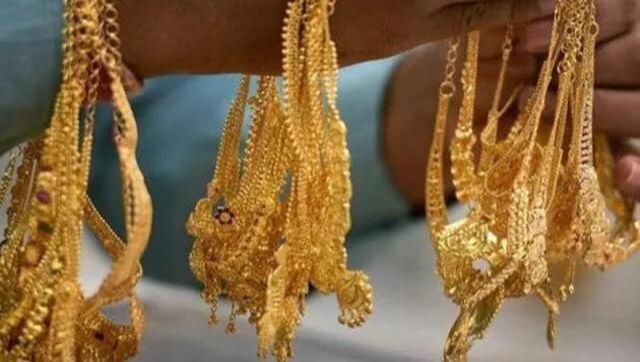 World
Dedollarisation is picking up quick and fast; the Ukraine war has fueled the speed of countries moving away from the American dollar, to circumvent Western sanctions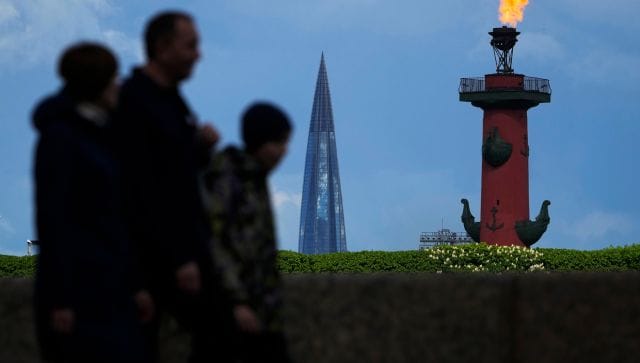 World
Gazprom has established security firms that initially recruited people on the pretext of defending Russia on the natural gas front. However, recruits found themselves in the battlefield days later