World's largest marine park created in Antarctic Ocean | Reuters
SYDNEY Twenty-four countries on Friday agreed to create the world's largest marine park in the Antarctic Ocean, covering a massive 1.55 mln sq km (600,000 sq miles) of ocean.The Commission for the Conservation of Antarctic Marine Living Resources, meeting in Hobart, Australia, said the Ross Sea marine park will be protected from fishing for 35 years.The Ross Sea is seen as one of the world's most ecologically important oceans. The sanctuary will cover more than 12 percent of the Southern Ocean, which is home to more than 10,000 species including most of the world's penguins, whales, seabirds, colossal squid and Antarctic tooth fish
SYDNEY Twenty-four countries on Friday agreed to create the world's largest marine park in the Antarctic Ocean, covering a massive 1.55 mln sq km (600,000 sq miles) of ocean.The Commission for the Conservation of Antarctic Marine Living Resources, meeting in Hobart, Australia, said the Ross Sea marine park will be protected from fishing for 35 years.The Ross Sea is seen as one of the world's most ecologically important oceans. The sanctuary will cover more than 12 percent of the Southern Ocean, which is home to more than 10,000 species including most of the world's penguins, whales, seabirds, colossal squid and Antarctic tooth fish.
Russia agreed to the proposal, after blocking conservation proposals on five previous occasions.
(Reporting by Colin Packham; Editing by Michael Perry)
This story has not been edited by Firstpost staff and is generated by auto-feed.
India
The killings have spread panic among non-local labourers, at the time when most of them would work in apple orchards and as construction workers in the Valley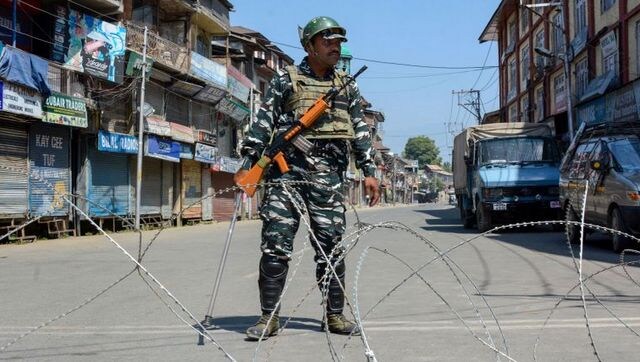 India
The de jure Islamic state created on the soil of India through Article 370 got dismantled, but the de facto Islamic state continues to hold fort.
India
Merchandise imports stood at $56.39 billion in September, an increase of 84.77 percent compared to the year-ago period.