World Water Day: While country grapples with dearth of water, survey reveals Indians are shower addict
Racold, one of the leading manufacturers of water heating solutions in India, recently conducted a nationwide survey that revealed interesting insights on behavioral patterns of that are attributed to their daily routine of showering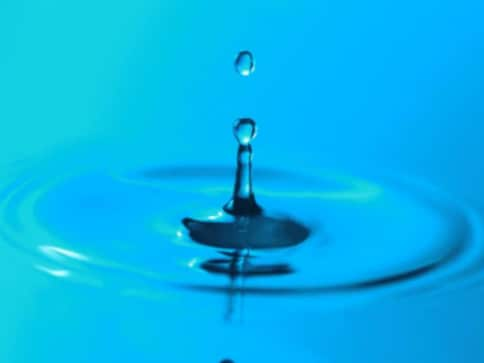 Racold, one of the leading manufacturers of water heating solutions in India, recently conducted a nationwide survey that revealed interesting insights on behavioral patterns of Indians.
The survey highlights that Indians are shower addicts and almost 88 percent of them don't like their shower time to be cut short by any interruption, which suggests a sense of exclusive privacy they demand during this period.
Around 50 percent of the shower-preferring Indians use bath time to think of various things about work and other activities – like going over their to-do list for the day, working through mental blocks, seeking solutions to problems related to work. The study further reveals that most Indians consider shower time as 'Me Time' and are firm believer of the fact that a hot shower translates into a productive and creative mind.
However, while "Me time" is an indispensable requirement of the generation of raging workaholics, there is no denying the fact that an average 10-minute shower uses anywhere from 25 to 70 gallons of water.
Despite being the fastest growing economy in the world, ensuring water security for the growing population is one of the main challenges India is facing today. India ranks in the top 38 percent of countries worldwide most vulnerable to climate change and least ready to adapt, according to the report published by Notre Dame Global Adaptation Index last year.
The report also highlighted that 67 percent of the country's population lives in rural areas. India's rural poor are highly vulnerable to the effects of extreme weather events and climate change.
Thus, while shower remains an integral part people's daily life, it's time take up the issue of rural Indians grappling under the dearth of safe drinking water seriously. People can start with some simple steps mentioned below:
• Spend a minute less in shower – If you tend to lose track of time in the shower, its time you make use of your long forgotten CD player or radio. Time yourself by how many songs play while you're in there and make an attempt to cut down your shower time to one song.
• Put a bucket in shower – While the sound of flowing water hitting the bathroom floor can be music to your ears as your geyser comes to life early morning, it is advisable to put a bucket under the tap so that you can use it for watering plants, flushing the toilet.
• Turn off the tap while completing your morning rituals.
• Soak , soap and repeat – this is as simple as performing the art of soaking, lathering and rinsing while simultaneously practicing the act of turning off the shower after each performance.
Photos
On World Water Day, here are some images from around the world with a common theme: water.
Life
On the occasion of World Water Day, here are 12 reasons you should be worried about how we use water.
India
The Ministry of Health and Family Welfare (MOHFW) has issued an advisory to states to ensure that safe potable water is available to citizens during the coronavirus lockdown, particularly in the rural areas where the facility of medical sanitisers may not be available.