World Cities Day: From safest to least liveable, take this quiz to check your knowledge about global cities
World Cities Day is observed on 31 October. The concept was first brought about by United Nations.
Every year, World Cities Day is observed on 31 October. The concept was first brought about by United Nations. According to the UN website, "The day is expected to greatly promote the international community's interest in global urbanisation, push forward cooperation among countries in meeting opportunities and addressing challenges of urbanisation, and contributing to sustainable urban development around the world." The theme for World Cities Day 2018 is 'Building Sustainable and Resilient Cities', and the main event is scheduled to take place in Liverpool, UK.
Globally, more than 300 cities are undergoing an unprecedented transformation. Various factors like urbanisation, technological advancement, access to natural resources, changing dynamics of industries and access to essential amenities are acting as the focal point in the creation of new opportunities, markets, and employment.
The concept of smart cities has quickly gained popularity over the last few years. Many countries are thinking laterally about transforming their cities into global destinations for investment, tourism, and startup hubs. Various countries, including India, have been increasingly focussing on and investing in smart cities.
Numerous institutions have been tracking the global cities on various dimensions taking into account many factors, metrics, and parameters. Sustainable Development Goal 11 remains the keystone of the United Nations commitment and ambition to make cities and human settlements inclusive, safe, resilient, and sustainable.
Sports
Alisson's deft header on could be worth millions to his club as it kept alive their late charge for a highly lucrative place in next season's Champions League.
Sports
Klopp described Guardiola as the best manager in the world at a press conference on Wednesday and the Catalan was full of compliments in return.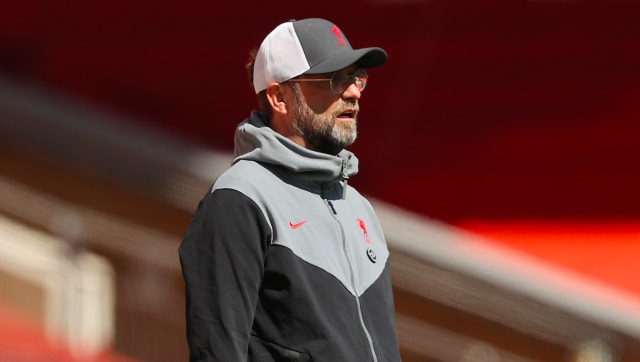 Sports
Manchester United fielded a virtual reserve team against Leicester due to a schedule logjam and lost 2-1, denting Liverpool's top-four chances.