World Children's Day 2021: Here are some wishes, quotes and messages to share on special day
World Children's Day is a global observance but Children's Day is celebrated on different dates in different countries
World Children's Day is commemorated every year on November 20 with the goal of improving the welfare of children across the globe. The day also promotes international togetherness and raises awareness among children worldwide about the same.
World Children's Day is a global observance but Children's Day is celebrated on different dates in different countries. India celebrates the day on 14 November, the birth anniversary of the first Prime Minister Jawaharlal Nehru.
World Children's Day is celebrated with a specific theme every year to promote awareness among children about their rights. The theme for this year is 'A Better Future for Every Child'.
This year, the main focus is to help and assist children to recover from interruptions and learning losses experienced through the COVID-19 pandemic in the last two years.
The day also marks an important place in history, as United Nations General Assembly (UNGA) adopted the Declaration of the Rights of the Child on 20 November 1959. on the same date, the UN General Assembly adopted the Convention on the Rights of the Child in 1989.
Here are some wishes, messages and quotes to send to your loved ones on the occasion of World Children's Day:
"Every child comes with the message that God is not yet discouraged of man." – Rabindranath Tagore
"There can be no keener the revelation of a society's soul than how it treats its children." – Nelson Mandela
"Let us sacrifice our today so that our children can have a better tomorrow." – A. P. J. Abdul Kalam
This World Children's Day, let us all celebrate the innocence and purity of our kids. Let them feel precious in every way that we can because they are our future.
The sweetest period of anyone's life is their childhood. A very Happy World Children's Day to all the kids in the world. Spend this day with unlimited fun!
Happy World Children Day! May you grow up to be a better human being than us. Best wishes to you on this day!
Childhood is not a race to see how quickly a child can read, write or count. Childhood is a small window of time to learn and develop at the pace which is right for each individual child.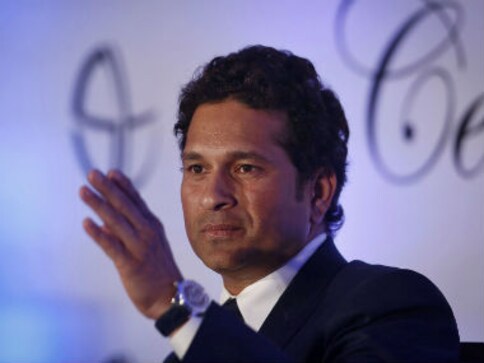 First Cricket News
Cricket legend and Unicef ambassador Sachin Tendulkar today said parents in India must treat a girl child at par with the boys.
World
The theme for World Children's Day 2021 is 'A Better Future for Every Child'