World Bank treats human rights like an infectious disease, says UN official
Philip Alston, an independent investigator appointed by UN and a distinguished law professor, has accused The World Bank of being a 'human rights-free zone' which 'treats human rights more like an infectious disease than universal values and obligations'.
In a remarkably frank report, Philip Alston, an independent investigator appointed by the United Nations and a distinguished law professor with wide experience in the field, has accused the World Bank of being a "human rights-free zone" which "treats human rights more like an infectious disease than universal values and obligations".
The UN special rapporteur, in his report to the UN General Secretary, says that the World Bank, formed in 1944 to facilitate post-war reconstruction in the aftermath of World War II, "has sought to present itself as a functional, technical agency and hence one that is above the political fray."
The World Bank, however, strongly rejected the charges.
"This report fundamentally misrepresents the World Bank's position on human rights, and we are disappointed that Professor Alston is using his voluntary role as Special Rapporteur to present a distorted picture of our work," World Bank spokesman David Theis told Reuters in an email.
Alston, in this unusually scathing report, rejected the bank's argument that a "political prohibition" clause prevents it from becoming involved in the "political affairs of any member" and that its decisions can be governed only by economic considerations.
"I see that legal analysis as bankrupt. It is not in line with anything else the bank does. They have singled out human rights as almost the only issue that they would see as political [yet] they engage in the full range of environmental issues, which are deeply political. They engage in governance, which is entirely political, they engage in anti-corruption campaigns. None of these is characterised as political. But suddenly they draw the line at human rights and I think this is very artificial."
This is not the first time that the World Bank, which spent $61 billion in projects supporting developing countries, has come under the scanner for its projects. The Guardian had earlier reported that the organisation has often ignored the impact of its projects on human rights. In January 2015, a leaked report revealed that that a major UK- and World Bank-funded development programme in Ethiopia, in all likelihood, could have contributed to the violent resettlement of a minority ethnic group.
A draft report of the World Bank's internal watchdog said that due to the organisation's "inadequate oversight, bad audit practices, and a failure to follow its own rules", it got mired in the Ethiopian government's controversial resettlement programme.
The World Bank, which aims to end extreme poverty, has repeatedly violated its own policies on protecting indigenous people, with devastating consequences for some of the world's "most vulnerable people", another investigation, led by the International Consortium of Investigative Journalists (ICIJ) found.
The investigation analysed thousands of World Bank records and conducted interviews in 14 countries, including Albania, Brazil, Ethiopia, India and South Sudan. The bank admitted last month that it had no idea how many people may have been forced off their land and lost their jobs due to its projects in developing countries, and whether these people were compensated fairly and on time, Reuters reported.
World Bank President Jim Yong Kim said at the time there were major problems with the bank's resettlement policies, and launched an action plan to address shortcomings, including improved risk assessment, staff training and accountability.
In his scathingly upfront report, Alston urges the bank to acknowledge that human rights are central to its goals — essential if the bank is going to comply with its intention to do no harm — and to develop a blueprint for a new human rights policy.
"There are innumerable ways in which human rights violations have major economic impacts, and the poor are disproportionately affected," Alston says in his report.
Speaking to Al Jazeera, Sarah Saadoun, a researcher at Human Rights Watch, said that when it comes to human rights, the Bank's safeguards don't go too far. To respect human rights, you don't have to be involved in the politics of another country, Saadoun adds.
"The safeguards, which are now in the process of being reformed, have very, very weak human rights language in their vision statement which basically suggests human rights are aspirational … It never commits the bank to actually respect human rights," Saadoun told Al Jazeera.
Concluding his extremely indepth report, Alston recommended over 16 points to the World Bank as to how they can improve themselves. "The starting point for any policy is to acknowledge that human rights are relevant to the twin goals of the Bank. Exactly how that relevance should manifest itself in different situations and policies is a matter to be explored and developed over time."
Find latest and upcoming tech gadgets online on Tech2 Gadgets. Get technology news, gadgets reviews & ratings. Popular gadgets including laptop, tablet and mobile specifications, features, prices, comparison.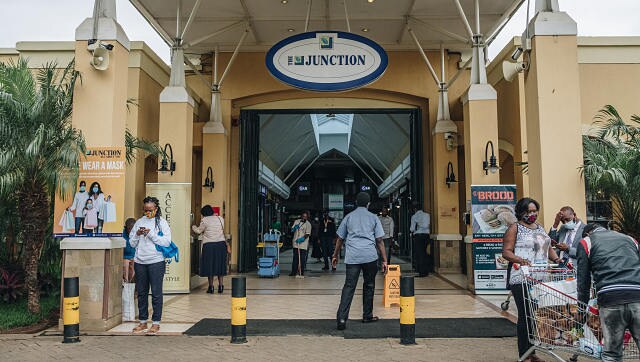 World
About 170 million out of Africa's 1.3 billion people are now classified as middle class. But about eight million of them could be thrust into poverty because of the coronavirus and its economic fallout, according to World Data Lab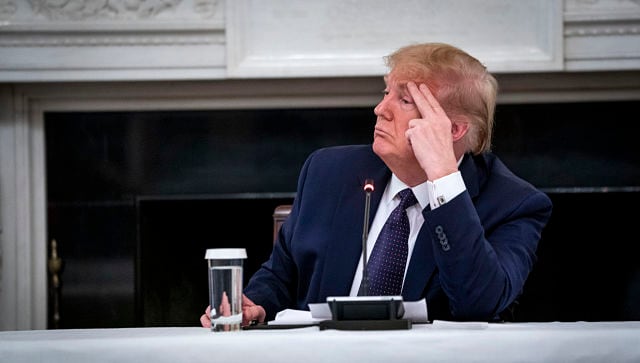 World
The United States played a central role in creating the WHO in 1948, and has since been one of its largest sources of financial support. The biennial budget for the WHO is about $6 billion
India
Veteran banker KV Kamath in an exclusive interview to Network18 Group Editor-in-Chief Rahul Joshi said that the government will have to play around with the deficit for it to do what it has to do.