Wooing India: Kerry courts Modi sarkar with newspaper op-ed
Several key differences of opinion in the Indo-US relationship will not be on the table when John Kerry meets Sushma Swaraj. The real takeaway from the trip could be economic cooperation.
The mandarins and the ministers in the Narendra Modi government would be mighty pleased ahead of the John Kerry visit. On Tuesday, speaking at a major US thinktank event titled 'The United States and India: A Shared Vision for 2020 and Beyond',  the US Secretary of State described the prime minister's development mantra of Sabka Saath, Sabka Vikas as a "great vision". But the aggressive wooing of the former Gujarat chief minister did not end there.
In an Economic Times op-ed co-written with US secretary of Commerce Penny Pritzker, Kerry says the Indo-US partnership is on the cusp of a historic transformation. What's more, he specifically dwells upon what the partnership can do for infrasructure, energy security and a healthy federalism -- all familiar themes in Modi's campaign time and post-victory addresses.
"We are coming to India to deliver a single message: the US is prepared to be a full partner in this effort. We will work hand in hand with Prime Minister Narendra Modi and his government..."
He goes on to write that the US is keen to reinforce efforts to create a business climate conducive to "increasing US private sector participation in India's infrastructure needs" and to "leapfrog the limits of power grids and bring modern energy access to millions".
Apart from US companies' contribution to bringing cutting-edge technologies to India, Kerry has also said he wants to work with governments and business leaders in Indian states. "The leadership, entrepreneurship and competitive spirit we see in many Indian states augur well for the country's economic transformation," he writes.
That tipping of his hat to the Indian prime minister's favourite themes is certainly well thought out, coming just on the eve of his travel to New Delhi to co-chair the fifth India-US Strategic Dialogue on July 31 with Union Minister for External Affairs Sushma Swaraj.
Kerry and Pritzker, as well as other members of the Department of Energy, Department of Homeland Security and NASA, will be in New Delhi on the first US cabinet-level visit to New Delhi since Modi assumed office.
What's more, the US warmth is coming despite some pushback from India on various issues -- India has quietly supported a BRICS resolution in favour of Gaza, and meanwhile Modi has wooed China rather unexpectedly.
As former diplomat Kanwal Sibal writes in The Economic Times, this intensive engagement of China distances India from the US "re-balance" towards Asia. We are affirming the strategic independence of our foreign policy...
Kerry's comments have also diplomatically bypassed the most recent US-India faceoff at the WTO. which led the US Ambassador to India to say he was "extremely discouraged" by the Indian negotiators' stand. The WTO talks in Geneva saw India threatening to derail a key move on trade facilitation. What happened was this: Indian negotiators appeared to flex their muscles on a deal on stockpiling scheduled for 2017, a timeline that the UPA government had agreed to during December's Bali ministerial.
The Modi government has insisted it be advanced and completed now.
WTO members had agreed that the critical trade facilitation reforms - customs and other reforms to cut red tape and speed up trade - be signed by July 31, 2014. And the issue of governments in developing nations stocking for food security programmes was to have been thrashed out by the 11th ministerial. But India has asserted itself on the food security issue -- though not to its benefit, as many experts argue.
So, in the face of complex challenges, it's clear that at least some of the Kerry visit hype is just that -- a lot of talk, as usual, and very little progress. The bigger breakthrough deals, if any, will be left for Modi and US president Barack Obama to announce in September when the man once denied a US visa is welcomed in Washington.
Nevertheless, as Milan Vaishnav, associate in the South Asia Program at the Carnegie Endowment for International Peace, tells Time Magazine, much of this dissension is likely to be overshadowed by common interest. "The new government in India recognizes that if they were elected on a platform of getting the economy back on track, they need the U.S.," he says, adding, "If the Indian economy grows, the U.S. will do well and [any future] trade disputes will fade into the background."
Politics
In the recently-held West Bengal assembly polls, Byapari's remarkable story took another twist.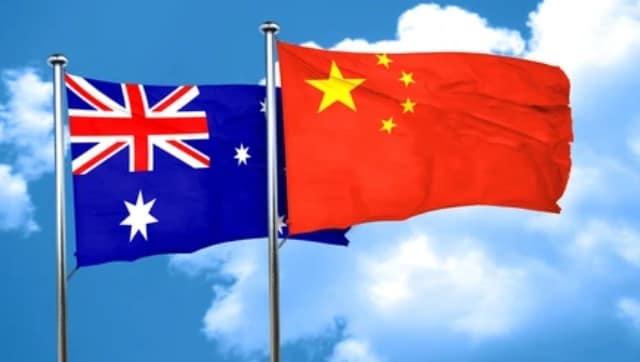 World
The document quoted by the media report shows Chinese officials describing SARS coronaviruses as heralding a 'new era of genetic weapons'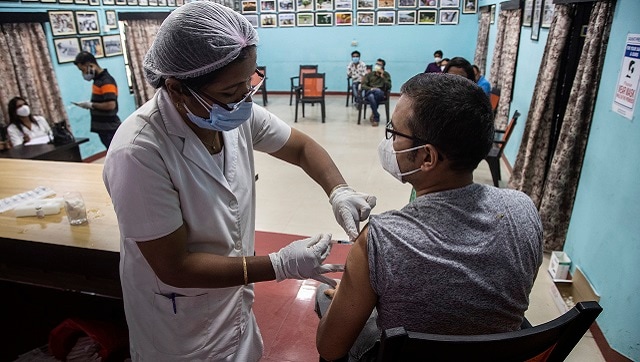 India
International media outlets are questioning why the Indian government did not do enough to secure COVID-19 vaccines for its citizens