With China, war-talk may be best bet for peace
An abiding lesson from Nehru's naivete: talk peace, by all means, but keep the powder dry...
A mountain, goes an old Chinese saying, cannot abide two tigers. Which is perhaps why the Himalayan mountain range today resonates with the snarls and growls of two old civilisational tigers – India and China – in the somewhat exaggerated belief that the other wants to establish itself as the alpha male of the jungle.
China could "do a Kargil" on India, yelps one headline from an Indian newspaper, citing a recent report from the strategic affairs community that visualises multiple military scenarios. This is accompanied by countless accounts of Chinese intrusions onto the Indian side– and a plaintive wail about India's gross under-preparedness to beat back the encroacher.
From the other end of the jungle, China marks its territory with a warning growl – while its own jingoistic media rattles the cages some more.
It is, of course, somewhat disconcerting when countries conduct their diplomatic exchanges using megaphones (and a shrill hectoring tone) in public rather than in the civil discourse one associates with the foreign service. But, truth to tell, there is nothing new about the strains in India's relations with China, or about the abrasive tone of the rhetoric.
In fact, the enduring myth about this complicated relationship relates to the brief period in the 1950s when it was seemingly characterised by bhai-bhai bonhomie. To anyone who cared to look beyond the Nehruvian naivete, the subterranean strains were plain to see. Among the few in Nehru's Cabinet who was able to read the tea leaves clearly was Sardar Vallabhbhai Patel, who tried to warn Nehru as early as in 1950 that China's strategic approach held dangerous portents for India.
In an amazingly prescient letter to Nehru in November 1950, Patel wrote: "The Chinese Government has tried to delude us by professions of peaceful intentions… Even though we regard ourselves as friends of China, the Chinese do not regard us as their friends."
Pointing to a diplomatic cable from China, in the context of India's protest over China's occupation of Tibet, Patel notes that the language was rather more reminiscent of a "potential enemy."
Nehru was evidently not convinced of the hardline that Patel took, but when his charm offensive failed to melt Chinese hearts, he too swung around to a position of distrust.
As Inder Malhotra noted recently, by March 1958, Nehru was counselling India's Ambassador-designate to Beijing G Parthasarathi "not to believe whatever the foreign office might have told him about the state of India-China relations." Of the Chinese, Nehru made an uncharacteristically frank appraisal, saying he "didn't trust (them) one bit". They were, he added, "arrogant, deceitful, hegemonist, and a thoroughly unreliable lot. We just cannot trust them at all. They are totally inimical to us..."
But by then it was too late: India's military guard had been sufficiently lowered, and by 1962, when Nehru, cornered by the Jan Sangh over his overly pacifist approach, substituted naivete with bravado and an adventurist Forward Policy, China was able to swat underprepared Indian troops with relative ease.
That war of 1962 came about in large measure because Nehru ended up overcompensating for his excessive emphasis on making peace at all costs without sufficient reciprocity from the Chinese side. That peacenik policy was shaped in a context of inadequate strategic doctrinal thinking in the Indian military establishment, and given Nehru's political stature in the years immediately after Independence, he had overriding authority to dictate policy on everything from foreign affairs to military matters. It ended in colossal disaster, and India to this day nurses the scars of the 1962 war.
It is in that context that the contributions of the strategic affairs community today, such as the recent report by the Institute for Defence Studies and Analyses (IDSA) hold immense value. For all its scenario-building about potential Sino-Indian conflicts, it offers a rather more realistic assessment of India's strengths and weaknesses, and the merits and demerits of various policy options. By framing them in a larger context of war avoidance, it lays out the options in terms of strategic doctrine.
Yet, outright military conflicts of the sorts that these reports envisage are not the most immediate threats to India's sovereignty. Today, geo-economics counts for a whole lot more, and China – for all its military muscle – may be able to secure its interests more easily by exerting its economic levers. For instance, in 2009, China exerted pressure on the ADB to block a loan that India had sought for projects in Arunachal Pradesh, based on its claim that the State was disputed territory.
Likewise, today, as indebted European countries queue up seeking Chinese funds for bailout, China is looking to leverage any help it may render for greater representation in international institutions, including the IMF. Such situations offer China to project its power without firing a single bullet.
To "jaw-jaw" — as India and China have been doing, despite their recent manifestations of tensions — may be infinitely better than to "war-war". But as the old saying goes, the chances for peace are heightened by preparing for war. Perhaps the two tigers can learn to live on the same mountain if their martial energies are expended in merely growling at each other from afar.
Find latest and upcoming tech gadgets online on Tech2 Gadgets. Get technology news, gadgets reviews & ratings. Popular gadgets including laptop, tablet and mobile specifications, features, prices, comparison.
World
It wasn't until the coronavirus, and a renewed scrutiny over wildlife trade in China, that some of the policies long under discussion gained traction.
World
Birth rates dropped more than 60 percent in just three years in Uighur-majority areas in China's Xinjiang region - the result of a state campaign to curb Muslim populations, the AP has found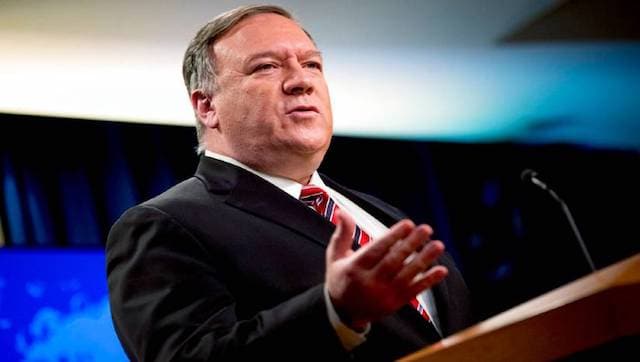 World
The US secretary of state said these are the sort of actions that the authoritarian regimes take, and they have a real impact not only on people in Hong Kong, but a real impact on people all around the world