No Pooh For You: Why 'Winnie the Pooh' movie screening was cancelled in Hong Kong
A new 'Winnie the Pooh' horror movie will not be released in Hong Kong. While no reason was given for it, censorship claims surfaced as the fictional bear is not liked by mainland Chinese authorities over unflattering comparisons with Xi Jinping
Not everyone is looking forward to the new Hollywood movie Winnie the Pooh: Blood and Honey — that takes childhood nostalgia to a horrifying level. However, people in Hong Kong won't even get the chance to catch a glimpse of the new slasher movie, as its screening has been abruptly cancelled, just two days before it was to be released.
While no official reason was given for the movie's cancellation — the local distributor, VII Pillars Entertainment, simply said that it was with "great regret" that the scheduled release of the movie on 23 March had been cancelled — it has spurred speculation about China's censorship is at play.
It should come as no surprise that Hong Kong has stopped the screening of the movie owing to the titular character — Winnie the Pooh — and its contentious history with China itself.
Here's a better look at what happened and why China doesn't like Winnie the Pooh.
Movie banned from Hong Kong
Winnie the Pooh: Blood and Honey, directed by Rhys Frake-Waterfield, revisits the AA Milne classic in which Christopher Robin revisits the Hundred Acre Wood, only to find that his friends have starved, grown resentful, and turned murderous in his absence.
The movie was initially to be released on 23 March and had debuted to a packed audience in Hong Kong last week, suggesting the film had been approved by authorities. However, the movie was cancelled last minute and news of it emerged on Tuesday.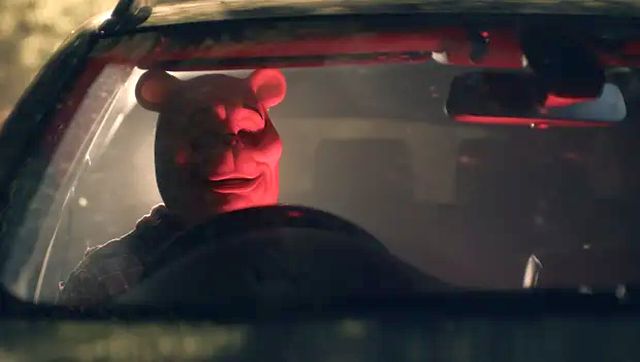 Talking about the sudden cancellation, director Frake-Waterfield told Reuters, "The cinemas agreed to show it, then all independently come to the same decision overnight. It won't be a coincidence.
"They claim technical reasons but there is no technical reason. The film has showed in over 4,000 cinema screens worldwide. These 30-plus screens in Hong Kong are the only ones with such issues."
Interestingly, the Office for Film, Newspaper and Article Administration had approved the film.
Ng Kwok Kwan, director of the Centre for Film and Moving Image Research in Hong Kong, told Al Jazeera that cinemas may be exercising self-censorship. "The act of pulling a licensed film may not be too surprising in the current situation or has become a decent way of respecting the red line. Should the censorship bureau [have] banned the film earlier, it would have ignited more controversies, speculation, and pressures in society and internationally," he was quoted as telling Al Jazeera.
Pooh's not liked in China
The rotund teddy bear character may be liked by many across the globe, but Chinese authorities don't like him and in the past censored movies around the playful bear who has an affinity for 'hunny'.
The bumbling bear has in the past been compared to Xi Jinping in an unkind, unflattering way, owing to which Winnie the Pooh has been banned in China. It all started in 2013 when Xi Jinping visited the United States and met then President Barack Obama. An image of Xi and then Obama walking together had spurred comparisons to Winnie – a portly Xi – walking with Tigger, a lanky Obama.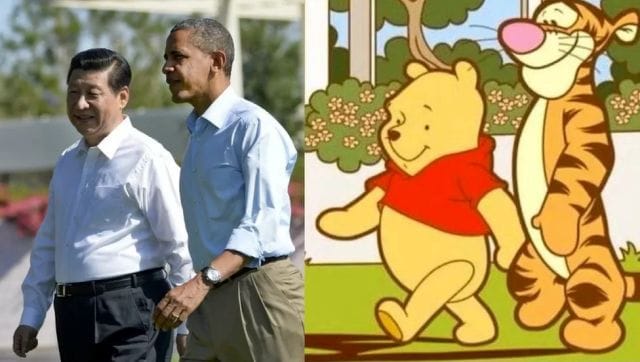 The following year, Xi was once again compared to the fictional bear during a meeting with Japanese prime minister Shinzo Abe. Another comparison between Xi and Winnie was in 2015 when the Chinese leader popped his head out of the roof of his special Red Flag limousine to inspect the troops. Soon after, a photo appeared online of a toy Winnie the Pooh popping out of his own little car.
These instances were meant to be funny, but not for the Chinese government. They banned all imagery of Pooh. In 2018, China even banned the film Christopher Robin, an adaptation of AA Milne's storybooks featuring Winnie the Pooh.
With passing years, Pooh has also become a symbol of dissent in China. During the 2019 pro-democracy demonstrations in Hong Kong, protesters wore Winnie the Pooh masks to mock Xi Jinping.
Pooh imagery resurfaced once again during last year's protests against COVID lockdowns. In Japan, protesters were seen holding featuring a frowning Pooh looking at a blank sheet of white paper.
In 2019, Luo Daiqing, a student studying abroad at the University of Minnesota, was sentenced to six months in prison. Why? Because he had retweeted an image of Xi Jinping's face superimposed on Winnie the Pooh's body.
Great Firewall of China
Besides Winnie the Pooh, China also bans several other pop culture references as well as movies and art.
In the past year, Beijing's censors have deprived Chinese moviegoers of some of Hollywood's biggest blockbusters, like Marvel Studios' Shang-Chi and the Legend of the Ten Rings, Spider-Man: No Way Home, and Doctor Strange in the Multiverse of Madness.
Chinese authorities frequently ban movies and scrub scenes that include same-sex storylines or scenes deemed unpatriotic.
In 2019, China also banned the famous cartoon South Park and scrubbed all its mentions off Twitter-like social media service Weibo. The ban came after an episode — Band in China — featured a pair of storylines critical of China. One involves Randy getting caught attempting to sell weed in China and getting sent to a work camp. It's there he meets imprisoned Winnie the Pooh.
A second plot follows Stan, Jimmy, Kenny and Butters forming a metal band, which becomes popular and attracts the attention of a manager who wants to make a film about them. But then the script keeps changing so that the film can safely be distributed in China.
The HBO website was also banned in 2018 following British comedian Jamie Oliver's parody of Chinese president Xi Jinping. Oliver called Xi the "creepy uncle who imprisons 800,000 people in his basement", and also made fun of the Chinese president's apparent sensitivity over comparisons of his figure with that of Winnie the Pooh.
China's strict censorship also extends to Hong Kong. In 2021, a censorship law was passed, barring bars films that "endorse, support, glorify, encourage and incite activities that might endanger national security". Some films have been prevented from being shown in the Chinese special administrative region.
With inputs from agencies
Read all the Latest News, Trending News, Cricket News, Bollywood News,
India News and Entertainment News here. Follow us on Facebook, Twitter and Instagram.
also read
World
Data shared by an organisation responsible for ensuring the legality and fairness of investigations and prosecutions in China, the courts prosecuted 8.3 million individuals between 2018 to 2022 marking a 12% increase compared to the previous period
World
Chinese President Xi Jinping has called on his top national security officials to prepare for "worst-case" scenarios and "stormy seas" as China faces increasingly difficult and complex internal and external threats
Explainers
The local government in Wuhan has called on 259 companies that owe millions of yuan since 2018 to pay up. Experts say the revenue of local government in Wuhan, like many other places in China, has taken a big hit due to COVID-19 and a faltering economy – made worse by a crash in real estate