Will Donald Trump versus Hillary Clinton be a cliff-hanger?
Trump's abrasive, long shot campaign for the White House is now looking less unrealistic with polls showing a statistical dead heat between the billionaire businessman and Clinton.
New York: Many Democrats had salivated at the prospect of a November election duel between Democrat Hillary Clinton and Republican Donald Trump as he willfully blundered: alienating Latinos on issues like immigration and dinging his own approval ratings by mouthing off on abortion, women and Muslims. However, Trump's abrasive, long shot campaign for the White House is now looking less unrealistic with polls showing a statistical dead heat between the billionaire businessman and Clinton.
A new Wall Street Journal/NBC News poll on Monday showed that Clinton has little room for complacency. Republicans have rallied behind Trump in the weeks since he effectively clinched his party's presidential nomination, helping him narrow Clinton's once double-digit lead to just 3 percentage points, said the poll.
"Republican voters are consolidating behind Trump. And a more united Republican Party, combined with an electorate looking for major change, has made this a too-close-to-call campaign," said Bill McInturff, a Republican pollster who conducts the Journal/NBC News survey with Democrat Fred Yang.
Trump may have a short political résumé, but he is proving to be a surprisingly formidable candidate after all for former secretary of state Clinton.
"Here's the bad news — this guy can win the general election pretty damn easily," American policy advisor and strategist Jay Carson, who was Clinton's 2008 press secretary, wrote on his Instagram account.
"I hear far too many of my liberal friends calling him a 'joke' and acting like the general election is in the bag which is nuts because he's dangerous and he has a path to victory," added Carson.
In good news for Trump the survey says that he outpaces Clinton, 46 percent to 43 percent, in the 12 most competitive presidential battleground states — states that President Barack Obama won by 1.5 percentage points in 2012. He does particularly well in the South and Midwest.
However, Trump faces tough odds on the West Coast in Latino heavy states like New Mexico and California. He is also under pressure in the traditional battleground states of Colorado and Nevada — and possibly even Arizona.
"One of the biggest cards in favor of Hillary Clinton is the vote against Trump, rather than the vote for her," William H Frey, a demographer at the Brookings Institution told CNN.
"She has a lot of policies that are certainly friendly to Latinos...but I think the biggest thing that will energise them is Trump."
A Fox News Latino poll released Friday showed Clinton leading Trump among Latino voters 62 percent to 23 percent. Trump rode to the top of the Republican party on a wave of anti-immigrant rhetoric, but all his wild talk about Mexican immigrants and bluster about building a wall between Mexico and the US and forcing Mexico to pay for it hasn't gone done well with minority voters. Not surprisingly, an overwhelming 74 percent of Latinos said they viewed Trump unfavorably.
Minority communities which include Indians, Chinese, Koreans and Japanese have been key voting blocs for Democratic front-runner Clinton, helping her rack up strong wins over Vermont Senator Bernie Sanders.
Given Trump's terrible unpopularity among fast-growing minority groups that are reshaping politics in the western states, political pundits say Trump may have to "simply cede the West to the Democrats and focus on swaying rust-belt voters with his anti-establishment, anti-trade, anti-Wall Street message."
Democrat Fred Yang, who conducted the Journal/NBC News survey with Republican pollster McInturff, says that despite a rough couple of weeks and the prospect of a tough campaign ahead, the "fundamentals look favorable for Hillary Clinton."
"Her advantage in the trial heat against Trump for the most part mirrors the Obama '12 numbers among key constituencies; in fact, Trump is doing slightly less well among white voters overall than Romney did four years ago," said Yang.
India
The Centre will take over from states, which were supposed to be carrying out about 25 percent of the country's vaccination work, and continue with its ongoing inoculation efforts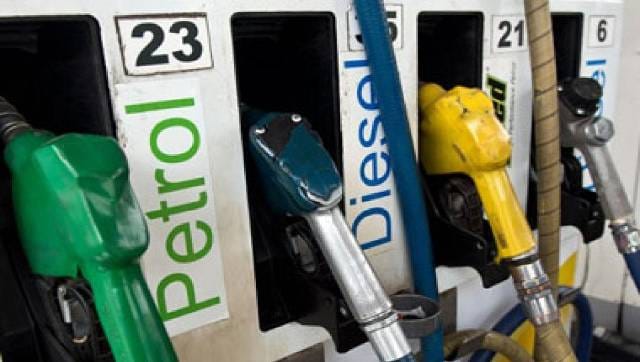 India
Ethanol is a biofuel, that is, a fuel produced by processing organic matter. The auto fuels we commonly use are mainly derived from the slow geological process of fossilisation, which is why they are also known as fossil fuels
World
The brief friendship between Nehru and Flight-Captain Hanna Reitsch illuminates how the world quickly forgave those who participated in the most evil regime the world has ever known