Will Brahamdagh Bugti, exiled Baloch leader, receive Indian citizenship? It's unclear
Baloch leader Brahamdagh Bugti, grandson of Nawaz Akbar Khan Bugti, is set to get Indian citizenship after long negotiations with Indian authorities,
Baloch leader Brahamdagh Bugti, grandson of Nawaz Akbar Khan Bugti, is set to get Indian citizenship after long negotiations with Indian authorities, reported Geo News.
However, the Baloch Republican Party quickly issued a statement to the contrary.
Brahumdagh Bugti hasnt filed papers related to asylum in India. Geo News report incorrect. Baloch Republican Party to decide on it: BRP

— ANI (@ANI_news) September 16, 2016
In an exclusive interview with CNN-News 18 on Friday, Bugti thanked PM Modi to give him the asylum in India. He said, "Baloch issue has got more attention after Narendra Modi talked about it in his Independence Day speech."
Recently he had thanked Prime Minister Narendra Modi for raising the issue of the situation in Balochistan. He had said that Modi's remark during his Independence Day speech was the "most powerful statement" in the past seven decades.
"It is for the first time that an Indian prime minister has spoken. We believe that India should have taken this step a long time ago," he had said.
"I am thoroughly indebted to (Modi). I thank (Modi) for raising the voice of Baloch people in his Independence Day address," he had said and alleged that Pakistani crimes against people in Balochistan are a shocker to the global community.
However, talk of Bugti's citizenship in India began before Modi's Independence Day speech, reported Geo News. He had earlier alleged that the Swiss government was under pressure from the Pakistani government to not grant him Swiss citizenship.
Bugti, who is currently living in self-exile in Switzerland, has been quite vocal about seeking asylum in India. Last week, Pakistani authorities were very keen on bringing him back to the country.
According to sources of Geo News, a Pakistani media outlet, India will also give citizenship to Bugti's key lieutenants in Switzerland, including Sher Muhammad Bugti and Azizullah Bugti. Brahumdagh is founder of the Baloch Republican Party (BRP), that Pakistan has outlawed and is known in his close circles as 'Sahib'.
Brahamdagh's grandfather Akbar Bugti was killed in an army operation in Balochistan in 2006, which angered several young Balochs who took up arms.
According to the Balochistan Police, Brahamdagh has two wives named Laila Bibi and Shuli Bibim and four children.
He is from the Raheja Bugti tribe and is operating the Baloch Republican Army network from Switzerland. He fled to Afghanistan during the crackdown on Baloch rebels and moved to Switzerland when Pakistan asked Kabul to hand him over in 2010.
In Switzerland, he sought political asylum in 2011 but the Swiss government turned down his request in January 2016, citing Islamabad's decision of declaring him a "terrorist" wanted for multiple attacks.
With inputs from PTI
India
Meanwhile, a slew of BJP leaders including JP Nadda, Rajnath Singh and Smriti Irani praised the prime minister's announcements and said the decisions showed the government's committment to the public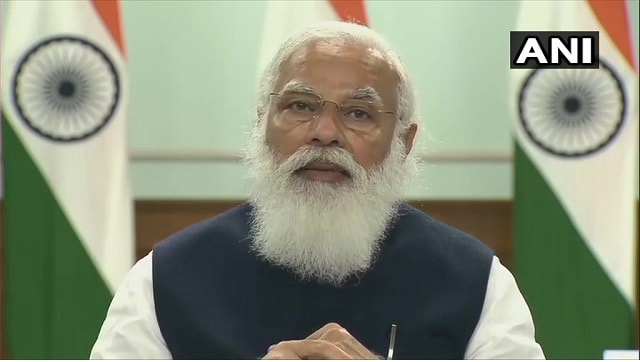 Sports
PM Modi was briefed that a total of 100 athletes have qualified for Tokyo Olympics across 11 sports disciplines and about 25 more athletes are likely to qualify, the PMO statement said.
India
The resounding success of the Aspirational Districts Programme is a testament to the efforts of the national, state and district level administrations