Why PM must attend CHOGM meet in Colombo
Prime Minister Manmohan Singh will be travelling to Sri Lanka to attend the 23rd Commonwealth Heads of Government Meeting (CHOGM) in Colombo (15-17 November).
Prime Minister Manmohan Singh will be travelling to Sri Lanka to attend the 23rd Commonwealth Heads of Government Meeting (CHOGM) in Colombo (15-17 November).
In a rarity, he may also be visiting Jaffna, the once-upon-in-a-time capital of the Liberation Tigers of Tamil Eelam (LTTE) and the focal point of a fierce war between the LTTE and Sri Lankan government troops in 2009 but now home to first provincial government by Tamil National Alliance (TNA).
It is a matter of days when the official confirmation is made by New Delhi for the PM's visit to Colombo, though one has to wait and watch whether Singh will actually be travelling to Jaffna also.
It is a pity that the UPA government has allowed so much of political heat and dust to be kicked up on the question of Manmohan Singh's participation at the Colombo CHOGM, considering the diplomatic, strategic and foreign policy imperatives. Even now when barely a fortnight's time is remaining for the event, the Indian diplomatic circles are still considering the pros and cons of the visit.
The UPA government should have announced Manmohan Singh's visit to Colombo much earlier because giving a slip to this major diplomatic event, where virtually all India's challengers in the Sri Lankan strategic space would be in attendance, would be diplomatically and strategically disastrous for India.
Diplomatically, India cannot afford to snub its closest neighbour with whom it has had ties for over 2500 years; and that too at a time when rivals like China (with its formidable economic clout) and Pakistan (despite the fact that it is in a dog house economically) are waiting in the wings to occupy whatever space India cedes. After all, it was India only that had batted so valiantly on behalf of Sri Lanka four years ago and argued that the next CHOGM summit should take place in Sri Lanka. Also, India has thus far not skipped any multilateral summit in its region and doing so this time with regard to CHOGM summit in Colombo would send wrong signals to Colombo and invite rivals to set up shop big time in India's backyard.
Strategically, Sri Lanka is a key country for the Indian Ocean Rim architecture. India cannot just ignore this fact while weighing its options vis a vis any political factors. India has already suffered a major foreign policy disaster by sending the Indian Peace Keeping Force (IPKF) to the island nation and the subsequent events. New Delhi has already voted against Sri Lanka on the UNHRC platform. It would be further alienating this important neighbour and diluting its clout in Sri Lanka by snubbing Colombo at this point of time.
Politically -- and this is the major reason for the UPA government's dilly-dallying tactics on the issue whether the Indian Prime Minister would be attending the CHOGM summit in Colombo or not -- it won't be a good idea to allow Indian states dictate New Delhi how it should run its foreign policy.
States putting a gun on the head of the Central government in New Delhi is a dangerous trend. West Bengal Chief Minister Mamata Bannerjee's tantrums on Indo-Bangladesh Land Boundary Agreement and the Teesta Accord which stymied Manmohan Singh's visit to Bangladesh in September 2011 is a recent example of states vetoing Indian government's important foreign policy initiatives.
Indian Tamil political parties have a Dhritrashtrian approach and a frog-in-well vision when it comes to India's foreign policy engagements with Sri Lanka. New Delhi must not allow the Dravidian political parties to hijack India's Sri Lanka policy.
While the Indian Tamils' anger and agony over the second class citizen status currently being given to Sri Lankan Tamils and these Dravidians' parties' outrage at atrocities by Sri Lankan authorities against Sri Lankan Tamils are understandable, Manmohan Singh must muster enough political courage to tell them that the Indian foreign policy cannot be viewed from Tamil Nadu's narrow-vision binoculars.
Indian Tamil political will obviously see a red rag in Manmohan Singh's visit to Colombo. But they should understand that if the Indian PM skips the CHOGM summit under their pressure it would be against the long term interests of Indian Tamils only because the Indian clout would inevitably shrink if India were to snub Sri Lanka over a multilateral summit like CHOGM.
On the contrary, it would be in best interests of Indian Tamil political parties if India continues to have a robust politico-strategic clout in Sri Lanka. This would be considerably depleted if Manmohan Singh were to listen to the nay-saying Indian Tamil political parties' chorus.
Against this backdrop, the letter of Justice C.V. Wigneswaran, the newly-elected Chief Minister of Sri Lanka's Northern Provincial Council to the Indian PM on 28 October, 2013 (please see the attached document) gains utmost significance.
Though Wigneswaran has not made any reference to the CHOGM summit and has not asked Manmohan Singh to attend the conference (as reported by a major national English daily), he has requested the Indian PM to visit Jaffna whenever it is convenient to him.
Ministry of External Affairs spokesperson Syed Akbaruddin said the Indian government was yet to decide on whether the Prime Minister would be visiting Sri Lanka for the CHOGM summit. This is what he said on 31 October: "I can confirm to you that a process has been set in motion to arrive at a decision on this matter. We are taking into consideration all aspects of our national interest, our foreign policy priorities and our international obligations. I can also confirm to you that that process has not reached its culmination. There is still some way down the track on this."
Manmohan Singh should not only visit Colombo to attend the CHOGM conference but he should also visit Jaffna. This will undoubtedly be a walk-on-thin-ice kind of diplomacy. Colombo would surely neither savour nor favour this.
But then this would be the best way for Manmohan Singh to convince the Indian Tamil parties that he is doing so only to further their cause and to make India's voice more powerful within Sri Lanka.
So, why this hullabaloo? Manmohan Singh must attend the CHOGM summit in Colombo.
The writer is a FirstPost columnist and a strategic analyst. His Twitter handle is @Kishkindha.
A letter to the PM which Firstpost has accessed:
Find latest and upcoming tech gadgets online on Tech2 Gadgets. Get technology news, gadgets reviews & ratings. Popular gadgets including laptop, tablet and mobile specifications, features, prices, comparison.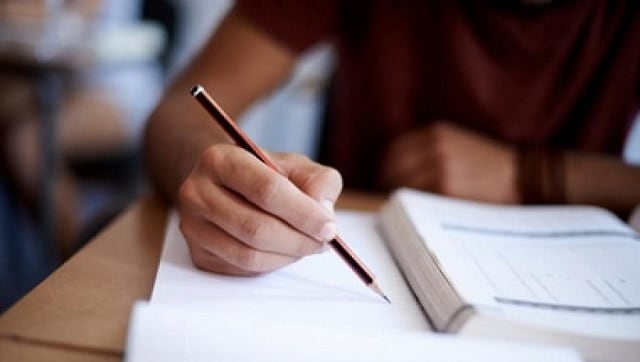 India
The student's death drew sharp responses from the state's parties who are opposed to NEET, and the ruling AIADMK expressed shock over the incident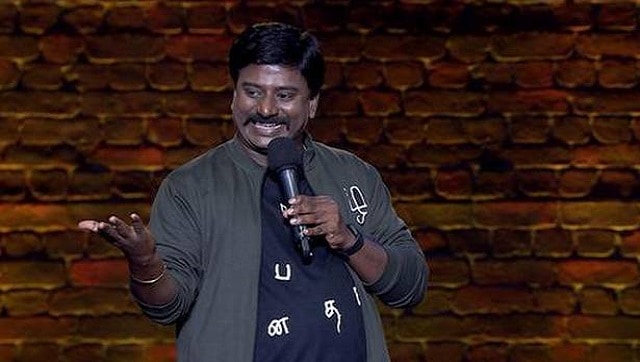 Entertainment
Comicstaan Semma Comedy Pa might resemble hugely popular comedy shows on regional television. But that is an opinion you'll retain if you only skim the surface.
India
Speaking to reporters, Sengottiyan said that Tamil Nadu chief minister K Palaniswami has requested the Centre to exempt students from the state from writing the entrance exam